At the HealthLeaders Revenue Cycle Exchange last month, revenue cycle leaders from top organizations around the country shared ideas and innovations with their peers.
Healthcare revenue cycle management is a fast-paced juggling act in which leaders must balance everyday tasks with big-picture initiatives, all set against an ever-changing regulatory and payer landscape. But when the top healthcare revenue cycle minds in the country get together for a chance to slow down and talk shop, big ideas are born.
That's exactly what happened when 40 revenue cycle leaders gathered last month for the HealthLeaders Revenue Cycle Exchange in Ojai, California. There, attendees shared ideas and innovations about everything from price transparency, to the latest electronic check-in technologies, to the best strategies for dealing with payers.
Here are four of the most-talked about topics from those discussions. Stay tuned in the coming weeks as we recap this dynamic meeting with an in-depth report filled with key takeaways and insights, along with ongoing feature stories that highlight some of the attendees' initiatives.
1. Price transparency

Price transparency was the hot topic at the Exchange. While it was top-of-mind for everyone, attendees say they are at different stages in implementing price transparency.
Some organizations say they are still in the beginning stages of price transparency, with a published chargemaster only. For those organizations, they say day-to-day tasks still take priority over moving ahead with additional price transparency efforts. Often, these organizations can be hampered by budgetary constraints and a lack of executive-level support.
On the other hand, organizations that are in the more advanced stages of price transparency say they are making strides by providing detailed price estimates to patients—especially patients with high-deductible health plans—whether it is via self-service web tools or with pre-visit phone calls. Exchange attendees say they agree that providing accurate estimates boosts patient satisfaction and could improve pre-service collections.
The next question for these more advanced organizations? Whether to guarantee the accuracy of the estimates they provide. Attendees say they all want to do so, and many say they are moving in that direction.
2. Electronic check-in

A single question from one of the attendees to her peers during the roundtable, "Is anyone using kiosks?" kicked off a lively discussion among the group about the use of electronic kiosks in patient registration areas, as well as innovations around patient registration.
One attendee described the success of registration kiosks in her organization's emergency department, while another from Ochsner Health System shared that the organization has installed kiosks that allow patients to make payments.
Saied Assef, MD, of Bellin Health Systems (Photo: David Hartig)
Attendees also discussed other forms of electronic check-in, including check-ins via patient mobile devices, and debated whether older patients would want to use such methods (the answer, according to experienced attendees? Yes!).
However, one attendee says that implementing electronic check-in options isn't an "either/or" scenario and the debate shouldn't be about choosing between paper, phone, or electronic methods of check-in. Instead, the attendee says organizations should offer every option, allowing patients to choose their method based on personal preferences.
3. Payer pushback

Working with payers was another topical issue among the attendees, as discussion ranged from the kind of contractual language that can protect organizations from being at the mercy of payer changes, to the best ways to monitor and officially object to items in payer bulletins.
Some Exchange attendees say their organizations designate committees and devote regular meetings for monitoring payer changes.
Attendees also discussed the importance of being involved with state hospital associations, which can help organizations keep up to date on payer changes. For instance, attendees from Kettering Health Network and Firelands Regional Medical Center point to the Ohio Hospital Association, which has been working on a private payer scorecard to aggregate revenue cycle data from hospitals around the state.
The scorecard not only aims to allow participating hospitals to benchmark their experiences with specific payers, but also to provide measurable data to lawmakers and policymakers illustrating "the burden hospitals endure in their relations with the payers," OHA says on its website.
4. Denials management

Denials management is a perennial hot topic for revenue cycle leaders. One Exchange attendee says she takes denials personally, as though it is money coming out of her own bank account.
Some attendees say they would like to make physicians more accountable for better documentation and answering coder queries in a timely and helpful way to avoid claims denials for improper coding. Other leaders say they are elevating the role of the coder, ensuring that coders are well trained and educated, and taking steps to boost coder retention and engagement, all of which can lead to more accurate coding, fewer denials, and less employee turnover.
Still others say they are exploring technology options to help with denials management, such as one attendee who described Mayo Clinic's recently launched pilot project to use AI-powered predictive models for denials.
HealthLeaders Revenue Cycle Exchange, March 2019 (Photo: David Hartig)
Alexandra Wilson Pecci is an editor for HealthLeaders.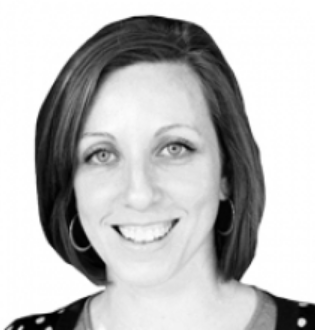 Photo credit: (at top) Ochsner Health Network's Katherine Cardwell and Tower Health's Charlie Brown participate with fellow revenue cycle executives in the March 2019 HealthLeaders Revenue Cycle Exchange. (Photo: David Hartig)