CFOs will need to continue to be strategic as they aim to maintain healthy operating margins and a strong balance sheet.
Stacey Malakoff, the CFO of New York-based Hospital for Special Surgery (HSS), recently spoke with HealthLeaders on the three financial initiatives she will be focusing on to ensure financial success in 2024. And, while the priorities themselves are important, following some guiding principles is key to strategic decision-making.
"My 'north star' in setting financial priorities is to support our commitment to be the best place in the world for patients and the best place for professionals in healthcare to advance their careers," Malakoff says.
This "north star" is what led Malakoff to her three financial priorities for 2024. See them below and read the entire story here.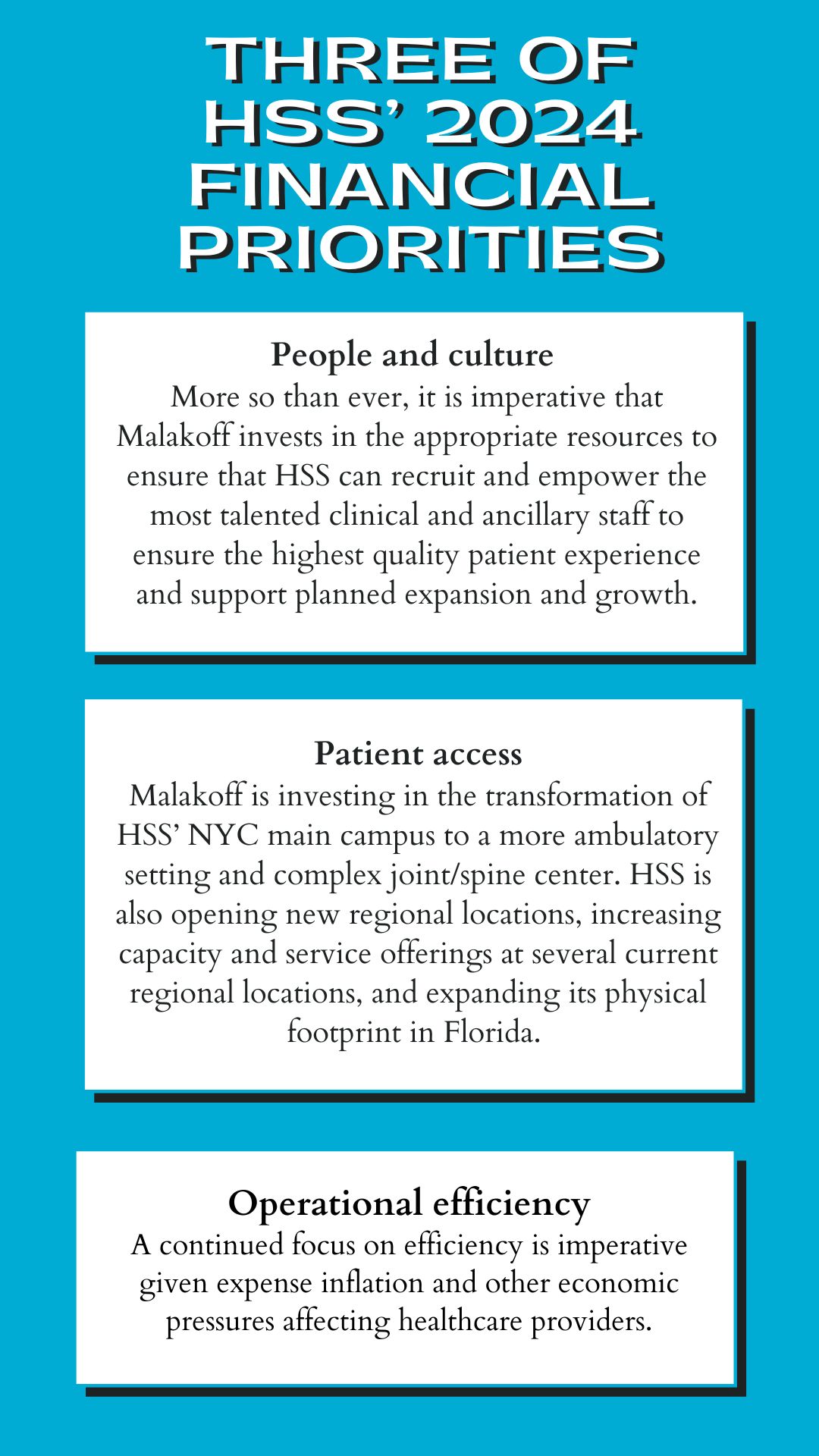 Amanda Norris is the Associate Content Manager of Finance, Payer, Revenue Cycle, and Strategy for HealthLeaders.