The new Collaborative Care Model is rooted in positioning team members to practice at top of their licensure.
Editor's note: This article appears in the July-September 2023 edition of HealthLeaders magazine.
When UnityPoint Health began exploring new inpatient care delivery models, D'Andre Carpenter, DNP, RN, chief nursing officer, wanted to go beyond the concept of team-based care to position nurses and other clinicians to practice at the top of their license.
The result was UnityPoint Health's Collaborative Care Model (CCM), rolled out earlier this year, which is meeting the needs of the health system's workforce, as well as its patients.
Early indicators point to a marked decrease in call light usage, increased team member satisfaction, and an increase in patient communication with nurses, Carpenter says.
Carpenter spoke with HealthLeaders about the new care delivery model and its positive impact on patient safety, patient experience, and staff satisfaction.
This transcript has been lightly edited for brevity and clarity.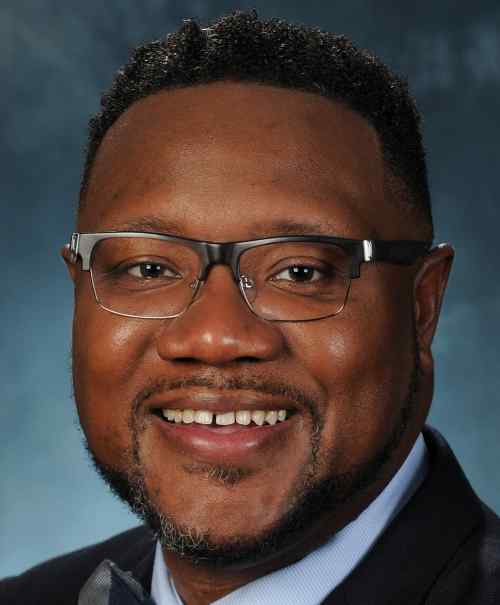 D'Andre Carpenter, Chief Nursing Officer, UnityPoint Health / Photo courtesy of UnityPoint Health
HealthLeaders: What circumstances made it necessary to create this new, collaborative care model?

D'Andre Carpenter: We are not uncommon to many other systems across the country that are looking at alternative care delivery models to deliver care more efficiently and more cost effectively, and how to leverage team members, from a labor perspective, to deliver care in a different way.
We went down a path of exploring and examining our own processes to see if there were an alternative model that we could come up with that would help improve the overall quality and safe care that we provide to our patients that can also make our ability to staff to the clinical needs more efficient—increasing staff and patient satisfaction—while also finding a more cost-effective way to leverage labor across our enterprise.
These were some of the initial guiding principles that went into our exploration work and some of the themes that we fit into our model as we as we started to mature it.

HL: What team members does each CCM care team consist of and how does it work?
Carpenter: You hear a lot in industry right now about team-based care, because many of the alternative models that folks are thinking about involve some aspect of team-care delivery. When we started thinking about this, we challenged ourselves to look above and beyond that. That concept, in and of itself from a clinician standpoint, can often be looked at as negatively and we wanted to push beyond it, which was to get to, "How do we position our team members to practice at top of licensure?"
We love seeing that in nursing, but we looked at that and tried to understand what that really meant and how to focus on the care delivery needs of our patients and how to align the best functional scope of the individual interdisciplinary team members to deliver that care.
It created for us an opportunity to create some flexibility in the model to get to that because not every care delivery need is like the other and not every unit is like the other. There are lots of considerations there. So, foundationally, we introduced two roles that are unique to our current, traditional model, the first of which is what we refer to as the attending RN, and this is the leader of the collaborative care group. This is the team member that is leveraging holistic leadership skills, and the ability to delegate among multiple team members to align the best scope of the individual team members to the care needs of the patient.
The other one is taking the traditional concept of our charge nurse and elevating that to the next level and creating this clinical lead RN who has the ability to have some oversight over multiple collaborative care groups, generally over multiple areas. It's a bridge between what you would normally refer to as a house administrative supervisor and the unit charge nurse and so those roles in addition to a licensed role or flex roles can include an LPN or an RN.
There's a flex role that we've built into the model that is used, depending on the patient care needs that day. So, some areas that have higher acuity needs will often opt in the flex role. And then we've factored in a supportive role for the nursing team that is generally filled by a patient care technician or another individual with similar scope.
The underpinning of this is the enhancement of our virtual nurse program. The virtual nursing team is aligned to each collaborative care group and there's a sub-function of the scope at the registered nurse level that is augmented to the virtual nurse.
HL: What are some of the specific benefits to nurses that this model provides?

Carpenter: The ability to practice at top of license. The ability particularly for a lot of our new-to-practice RNs or new-to-practice nurses to have the expertise and the resource from more-tenured team members to create an environment where they are able to learn independently and within a group is something that we are also building into the model.
We are onboarding the majority of our nurses and most clinical areas are new to practice, and it creates a compression gap in terms of the knowledge base when you're trying to rapidly get these folks in and get them productive. So, this is a model that they can continue to learn and develop their practice, while also being able to deliver care as a clinician.
With some surveys that we've seen, it's improving staff satisfaction in terms of how they see themselves in clinical practice, whether that's creating a safer environment because of the complement of team members that are there, or the ability to work in a learning environment. Those are some of the things that we're starting to see as outputs.

HL: What data are you seeing so far from the CCM?
Carpenter: During the first 100 days of using the CCM in select units at several hospitals, UnityPoint Health has seen a positive impact on patient safety, patient experience, and staff satisfaction.
Some of those include:
A reduction of 1,500 call lights in one unit at our largest hospital during the first month.
Staff vacancy rates decreased in one unit by nearly 10% while using the same number of contract staff.
More than a 10% increase in patient communication with nurses using the model at two of our hospitals.
More than half of the staff nurses surveyed from one unit participating in the model felt that it has improved teamwork.
We are rolling out the Collaborative Care Model to other units within our hospitals over the next several months.
HL: How does this care model benefit patients?
Carpenter: This is the outcome data that is really exciting. For an overall patient experience, we've measured the HCAHPS and one of the primary drivers and questions around that is related to communication with nurses. We've seen a 16% increase over the collaborative care units as it relates to the model. We've also seen, from a safety perspective, a decrease in call light usage, as I mentioned. We know that the more attentive we are to our patients, the less times they have to call out for us, which also helps improve fall rates and other things that we typically see that are downstream impacts.
In the patient experience question around care providers working together, our data suggests a 17% favorable increase, which is something that we're working to continue to track with this first phase-one unit. So, there's a lot of patient experience components that we're starting to see as a benefit to the model.
What I love hearing are the testimonials that our team members are sharing with us from our patients around never feeling like they were unattended to, and always feeling like there was someone there who could meet their needs and answer their questions.

HL: What are some of the testimonials you're hearing from nurses?
Carpenter: The feeling of being supported. More specifically for our experienced nurses who are more often working in the attending and the lead role, they're feeling value that's associated with their expertise in their practice, because they are being identified and seen in the space as a leader.
HL: When nurse leaders are considering changes like this, how should they effectively adopt a new care model into their organization and achieve buy-in?
Carpenter: The No. 1 thing that I led into my conversations with our leaders is this whole phenomenon of tradition and "the way we do things." I often use a quote: "I love nursing and I am proud to be a nurse because of the rich tradition and the history that the profession brings to our patients, but tradition more often is something that can sometimes keep us back a little bit."
So, we went into this with the spirit that we're still going to promote best practice in nursing but we're also going to break a little bit of tradition, because we know we need to do things differently. We wanted to create something from a model perspective that was standardized, aligned, and structured enough that we could continuously benefit from the improvements that we built into the model, both quantitative and qualitative, but also be nimble and flexible enough for our team members to make autonomous decisions about how they were thinking about the care delivery needs of the patients, and still be efficient.
I would say to leaders that you want to create a model that's going to get you to a high level of efficiency by standardizing and aligning to process, but at the same time, create components within the model that are flexible enough for your team members to be able to autonomously think on the fly and make some of those key decisions that they need in order to ensure that you're flexing the model to your needs, but still gaining the efficiency from it.
"What I love hearing are the testimonials that our team members are sharing with us from our patients around never feeling like they were unattended to, and always feeling like there was someone there who could meet their needs and answer their questions."
Carol Davis is the Nursing Editor at HealthLeaders, an HCPro brand.
---
KEY TAKEAWAYS
UnityPoint Health's new Collaborative Care Model is increasing staff and patient satisfaction.
The first 100 days of the CCM has seen a reduction of 1,500 call lights in one unit at UnityPoint Health's largest hospital in the first month.
Nurses have indicated they feel supported with the new CCM.