"Our strategy is constantly iterating across value levers and the real opportunity statements for employers."
Editor's note: This article appears in the July-September 2023 edition of HealthLeaders magazine.
Heather Dlugolenski is SVP of commercial strategy and solutions for Cigna Healthcare, one of two growth businesses within parent company The Cigna Group. In her role, she supports the company's employer-sponsored health insurance group and related services, which include nearly 15 million customers.
The SVP sat down with HealthLeaders for this exclusive Q&A.
HealthLeaders: What is your role and focus at Cigna Healthcare?
Heather Dlugolenski: My role is to create the strategy that defines what value we can provide to our stakeholders over time: where are we going to place our bets and what are the concepts and ideas we can bring to life. This is all to support the highly integrated services we go to market with to help members stay healthy and productive.
HL: Can you paint a picture of that strategy timeline? How do you narrow from a large number of solutions to what you execute?
Dlugolenski: First, we evaluate our strategy every year. We're looking forward five to 10 years and saying: What changes do we make from one year to the next, which gives us a new architecture to hang our innovation on. When we're doing that, we're looking at what opportunities the market suggests.
The companies we're doing business with are constantly trying to thread the needle around affordability: to their employees, their respective family members, and to themselves as an employer. That's number one.
Two is access, helping employers give their employees better access to care than they can get on their own (e.g., mental health, prescription drugs).
Number three is experience. Employers are constantly trying to extend experiences, services, and features to their employees that help them be the best people they can be—things that also connect to the mission, talent strategy, and culture of the company.
Some of these value levers are not as clear cut. They may take a longer timeframe to play out, and they may be more existential in nature.
It's a tightrope that a person in the employee benefits seat is walking. They want a trusted partner that has a solution for all of those value levers. Our strategy is constantly iterating across value lever dimensions and the real opportunity statements for employers.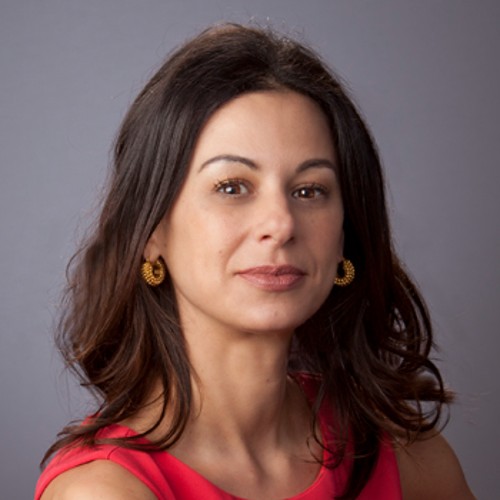 Heather Dlugolenski, senior vice president of commercial strategy and solutions, Cigna Healthcare.
Dlugolenski: Some 60% of adults are living with a chronic condition. The cost of care for people who have both a chronic and a mental health condition is two to three times higher than the average cost of those with a medical condition alone. In addition, the median cost of lost productivity for a single employee with depression is $3,200.
As an example of how the company delivers value across access, affordability and experience, Dlugolenski cites Cigna Pathwell Specialty. Pathwell "helps control specialty spend across the medical and pharmacy benefit, where specialty drugs are obtained, and by coordinating care and supporting customers."
Dlugolenski, continued: Pathwell Specialty helps patients get their specialty infusions in convenient infusion centers or even in their homes rather than in a hospital where it can be really expensive and sometimes hard for people to access.
I have a real-life example of a member who was diagnosed with a rare form of cancer. Their treatment plan called for a specialty medication injection every month at a local hospital. The member was having a hard time being adherent because it was difficult to get transportation back and forth from the facility. Through Pathwell, an employed nurse was able to administer the injection in the member's home and improve his medication adherence and overall experience. That reduced the cost of his treatment by almost $350,000.
HL: You speak with such clarity around these issues. Is that a part of your leadership style?
Dlugolenski: I am thankful for the opportunity to talk about influence and for the slightest possibility that my mother could see me talking about my father, who I have tremendous respect for and who I lost last year.
My dad [Robert Messina] worked at Cigna as a software engineer, and I followed him to this company right out of college. My dad was a math major so he was highly analytical, but he also loved music and watching things made and having those things made be beautiful. They call that golden brain, when both sides of your brain work equally.
There's a part of how my brain works that I 100% believe my father gave to me—either through DNA or demonstration. It allows me to play in this space in which both of those things [the analytic and creative] are important: building a strategy and the solutions that support it with a leadership and communication style that's relatable.
HL: You mentioned that it would be nice for this article to mention your father—in part for your mother. What did you acquire from her and how does that influence you as a leader?
Dlugolenski: In life, women make many decisions: childcare, aging parents, the household. My mother made a lot of decisions in front of me. She was great at acknowledging when it was decision time, knowing what was more right than wrong, and then evaluating afterward if there was something to pivot from. A lot of women have that tenacity in their lives. I apply that to my life too, including my professional career.
HL: What are Cigna Healthcare's priorities over the next two to five years?
Dlugolenski: To innovate across affordability, access, and experience and to do that through the lens of a member's physical, pharmaceutical, and behavioral care. We recently adjusted our mission statement to "To improve the health and vitality of those we serve." Vitality is a measure of someone's ability to be happy in their life and is the fundamental anchor point of what Cigna will execute in the future.
Laura Beerman is a contributing writer for HealthLeaders.
---
KEY TAKEAWAYS
Heather Dlugolenski followed her father to Cigna right out of college. Today, she is SVP of commercial strategy and solutions for Cigna Healthcare.
For HealthLeaders, Dlugolenski details the company's strategic process and how it iterates and innovates across employer value levers.
The SVP adds how her father's "golden brain" and her mother's decision-making mastery influence her leadership style.