'We don't think about revenue cycle as any one individual's responsibility, but as our organization's responsibility,' says Jon Sohn, senior vice president and chief revenue officer for Ascension.
"Wow! A lot easier than I thought, because I thought I was going to need someone to help me. But I didn't."
"Great website. Everything is well laid out and easy to navigate. I love how fast and easy it is to pay bills."
"Thank you for offering [a] payment plan, it helps my family a lot. And you made it really, really easy to set up."
A bad payment experience can sour even the most wonderful clinical experience, and many revenue cycle leaders are all too familiar with frustrated customers who experience sticker shock and have trouble paying their healthcare bills. But as these above quotes show, it doesn't always have to be that way.
These quotes are real-life feedback from Ascension customers, according to Jon Sohn, senior vice president and chief revenue officer for Ascension, the nation's largest Catholic healthcare system headquartered in St. Louis, which has worked hard in recent years to streamline the revenue cycle process into the larger patient journey.
"We don't think about revenue cycle as any one individual's responsibility, but as our organization's responsibility," he tells HealthLeaders. "We want patients to think about clinical care. We don't want them to think about the revenue cycle."
After doing consumer research, Ascension has focused its patient financial experience on achieving three major goals: Simplification and convenience; transparency; and speed and accuracy.
"These goals are really our North Star," Sohn says. "There really needs to be a seamless consumer journey that takes patients from scheduling an appointment, to understanding how much they're going to owe, to checking in for their visit, to making sure that we get financial clearance, and making sure that at the end they can pay their bill online with ease."
They've also implemented R1 RCM technology throughout the patient financial journey that supports the new mission and processes, allowing patients to access technology when and where they wanted to, while still having the ability to talk to a person if that was their preference.
"We want that to be seamless, we want it to be integrated, we want it to be easy," Sohn says. Moreover, "we knew aligning the front-end processes and enabling the technology would streamline and eliminate many of the back-end issues."
Here, Sohn walks us through those five steps in the consumer financial journey and what Ascension has done to reduce friction for each.
1. Scheduling:
For most patients, their first interaction with the health system starts with scheduling, which makes "providing an exceptional experience" that's easy and streamlined especially critical. For instance, they have technology in place that easily allows physician referrals to come into their system.
"The patient doesn't have to leave a physician's office, have a bunch of paper in their hand, and try and transition that bunch of paper to us," he says.
Another feature allows patients to proactively self-schedule their appointments. After an order is received, patients are sent a personalized link by email or text to schedule the appointment themselves at their own convenience. Patients who would rather not self-schedule, or who have a particularly complex case, have the option to talk to someone instead.
"Anytime that people aren't comfortable with the technology, we understand," Sohn says.
However, people are comfortable with technology: Over 15 months, 2.2 million patients have opted to receive digital communication, he says.
Scheduling times have also been slashed from an average of seven minutes to two minutes, thanks to the online option.
2. Financial clearance:
Ascension uses financial clearance technology that Sohn says "sits on top of our EMR system … we are EMR agnostic, but it does provide us a standardized approach to making sure that every patient entering into any of our health ministries has that same rigor, that same process to ensure that there's financial clearance."
It uses rule-based technology to validate insurance eligibility and network and plan information; check medical necessity; and obtain insurance prior authorization. The financial clearance process also helps identify any coverage gaps, allowing the health system to help patients navigate and understand their insurance and provide financial assistance if needed.
3. Price transparency:
"Ascension really has embraced price transparency," even before the government requirements to do so, Sohn says. "We put in processes and technology to make sure that our patients are seeking care and that we can use the opportunity to talk to them about any payment responsibility they might have before service or at the time of service." Consumers can use the Ascension website to "clearly see, with a few clicks, what the insurance discount and expected patient payment responsibility would be for a procedure based on their insurance," Sohn says. That estimate is further personalized and refined at the scheduling process, once the system receives the patient's specific insurance information.
Although having that pre-service price conversation has increased patients wanting to pay upfront, Sohn says that's not really the goal. Instead, it's about providing an opportunity for patient education, identifying coverage gaps, helping patients navigate their payment options, and eliminating confusion and surprises about the billing process.
4. Registration:
The technology enabling Ascension's self-service registration has proved extremely popular (Sohn calls it a "major satisfier"), and that popularity was driven by the COVID-19 pandemic.
Sohn says 70% of patients are now self-servicing, either through onsite, smart kiosks or through their mobile devices.
"We were aided by the community also wanting to do it this way," Sohn says.
As a result, they've seen registration times decrease by 54%.
Even with self-service's popularity, though, some patients still crave human interaction, in which Sohn says "we still invest fully."
"We want to meet the patient and communicate with the patient the way they want to access care," he says.
5. Payment for services:
Ascension uses the online payment module from VisitPay (which was recently acquired by R1), which allows patients to create an account and view all their associated statements, including for family members.
It also allows patients to set up their own payment plans using an embedded predefined logic that Ascension created.
"Of course, if they want to talk to a customer service team member, they can," Sohn adds. They can also get paper statements if they prefer.
But like the self-registration, the electronic self-service option has proved popular.
"Just in the month of June we had almost 180,000 e-billing users," Sohn says. "We just continue to see more and more people opting for the tech."
It all comes back to that "North Star" of providing an easy, clear, streamlined experience that allows patients not to have to worry about the revenue cycle, Sohn says. And that streamlining of the revenue cycle extends not just to the patient experience but to how the organization as a whole thinks about the patient financial experience.
"We think about it as an organizational responsibility," he says. "And with that organizational responsibility, it impacts almost every part of our company."
Alexandra Wilson Pecci is an editor for HealthLeaders.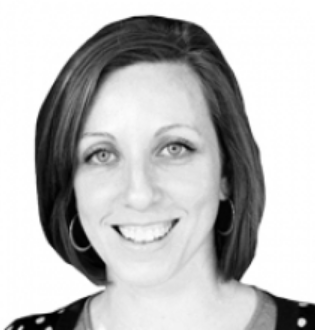 ---
KEY TAKEAWAYS
Think about the revenue cycle as an organizational responsibility.
Focus the patient financial experience on achieving three major goals: Simplification and convenience; transparency; and speed and accuracy.
Consider technology to ease friction at each step of the patient financial process, from scheduling to bill pay.