Revenue cycle leaders are formalizing the training that they require for their employees, putting in place certifications and ongoing education for them, and even partnering with local universities.
For decades, coming in at entry level and learning on the job was typical for revenue cycle employees, and while this is still commonplace, more revenue cycle leaders are working to formalize the training requirements for workers.
"There's the growing expectation that it's more than just learning on the job," said Richard Gundling, FHFMA, CMA, senior vice president of professional practice for the Healthcare Financial Management Association (HFMA). "You want to make sure that people have the skills and the competencies to do the work because it's a complex system."
That's why a growing number of revenue cycle leaders are formalizing the education and training that they require for their employees, putting into place programs for certifications and ongoing education, and even partnering with local universities.
For instance, UC San Diego (UCSD) worked with its extension school to launch a specialized certificate program in revenue cycle.
"UCSD … recognized the need for a revenue cycle education program," Terri Meier, director of system patient revenue cycle for UC San Diego Health, told the HealthLeaders Revenue Cycle Podcast in October. "So, last year we launched—through the UCSD Extension—our revenue cycle certification program." Meier, who was among those to help develop that program's curriculum and is on its advisory board, noted although there are some formalized revenue cycle certificates, "a lot of it is with coding and billing."
"There's not really the same opportunity for revenue cycle that will teach them end-to-end and prepare them for the job," she said.
Similarly, Cal State LA works with Cedars-Sinai and Healthcare Business Insights to offer a Healthcare Revenue Cycle Administration Certificate, a non-credit course that aims to prepare students to work as a patient financial services/patient accounting representative in a healthcare setting.
There are some certification options available, such as the Certification in Healthcare Revenue Integrity (CHRI) launched by the National Association of Healthcare Revenue Integrity, which can help new and veteran revenue cycle professionals demonstrate knowledge of revenue integrity core competencies. But beyond this, organizations are seeing the program options can be limited.
Many healthcare organizations also work extensively with HFMA for training and certifications. For instance, Meier said UCSD applied for HFMA enterprise membership, "so all of our team members will be CRCR [Certified Revenue Cycle Representative] certified as part of our offering to them."
Sarah Ginnetti, associate vice president of revenue cycle at UConn Health, told HealthLeaders last month that she's also been working with her organization's vice president of finance to stand up an enterprise membership through HFMA.
Doing so will "help educate our staff about all of the nuts and bolts of revenue cycle that sometimes we expect people to just learn through osmosis," she said, which is important because learning the revenue cycle can be "like learning another language."
That new "language" is only getting more complex.
"Organizations know that they have to put more into training to make sure that their staffs are up to date, competent, [and] understand the laws and regulations and the billing compliance rules to be able to effectively bill and collect," says Gundling. "On top of that is growing consumerism and an expectation of a better patient financial experience."
Developing financial communication skills and helping patients understand their insurance coverage and financial obligations are also important, especially with the movement toward price transparency and no surprise billing.
"The revenue cycle people are the first ones to explain it [to patients]. So, they have to do that with empathy and competency. And that requires training," Gundling says.
Many health systems use HFMA as an educational and training resource, and often, successful completion of the CRCR certification program "is part of the onboarding process for new employees and a requirement of employment," says Bill Casey, HFMA senior vice president of member experience and business development.
HFMA also launched its enterprise membership program four years ago, which offers membership at the organization level. This allows member organizations to open up HFMA training opportunities to their employees.
Enterprise member organizations include Advocate Aurora Health, Allegheny Health Network, Ensemble Health Partners, and Kettering Health Network, and as of February 2021, 137 organizations had signed on, HFMA said last year.
Certification requirements and even advanced educational programs will continue to grow more important for employees as revenue cycle tasks grow increasingly more complex, career ladders are emphasized, and leaders recognize the need for early and extensive succession planning.
"Obviously, learning from your peers is really important," Gundling says. "But I think with the growing sophistication of billing systems, of IT systems, of insurance products, [and] expectations of patients, there's just a need that staff has that education."
Editor's note: This story was updated on March 15, 2021.
"There's the growing expectation that it's more than just learning on the job."
Alexandra Wilson Pecci is an editor for HealthLeaders.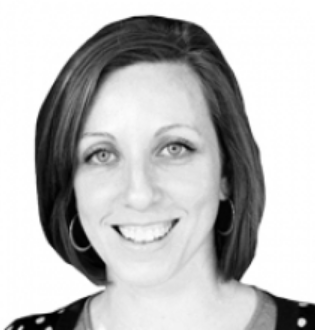 ---
KEY TAKEAWAYS
Learning on the job without extra training is no longer the right path for revenue cycle employees of the future.
Revenue cycle leaders are requiring staff members to get specialized certifications.
Revenue cycle departments are working with colleges on training and education programs for staff.