CEOs are balancing the now, and the next, in workforce strategy.                                                                                                        
If you look up the ingredients of effective change, most lists will include key factors like vision or resources or methodology. They usually miss one essential ingredient: timing. For health system CEOs, timing may be the missing key.
Discussions are happening in health system executive suites today that would have been unheard of just a few years ago: Pay every employee daily? Move some clinical roles to remote? Take clinical workflow away from the anchoring weight of the electronic health record? Reimagine nursing roles?
Like many opportunities, this one has come from calamity, with a once-in-a-century pandemic followed by a fiscal sinkhole that is hitting healthcare providers. Marcus Whitney, founding Partner of Jumpstart Health Investors, cautioned the assembled executives for the HealthLeaders Healthcare Workforce of the Future to keep one thought: it really is different this time.
"Healthcare has—for the better part of the past 50 years since Medicare/Medicaid came into existence—not had its fundamental value network disrupted in any meaningful way," Whitney said in the event's opening keynote. "The regulatory apparatus is highly protective of it. We have been able to leverage CONs and lobbying organizations. We have not needed to build competency around innovation because there was never a threat in the market for competition."
There is now.
"What wasn't priced into healthcare was the fundamental systemic threat of a change in society that COVID-19 brought about. Now the workforce, which is the key cog in the healthcare system, has been disrupted in every single industry."
CEOs are seizing the moment. In the CEO panel of the HealthLeaders Healthcare Workforce of the Future program, CEOs of four nationally known health systems discussed the meaning of the moment for the healthcare workforce.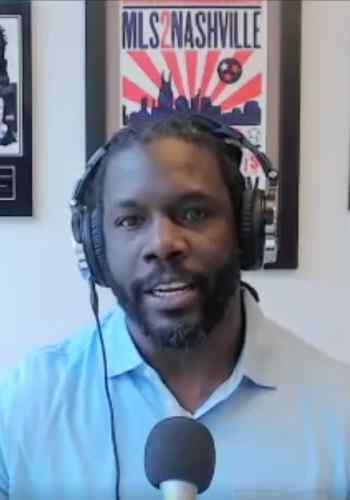 Pictured: Marcus Whitney, founding partner, Jumpstart Health Investors.
1. Keep the Pace of Change
The pandemic forced quick solutions for immediate problems. Supercharging telehealth quickly is an oft-cited example of how healthcare systems accelerated the pace of change. What happened after the pandemic was that the pace of change faltered, lacking the fuel of urgency and immediacy.
What is left is the capability, at least. CEOs are looking to take advantage of those hard-won skills to shape new innovations in the workforce.
"When I talk about the pandemic, we knew before then that all these issue around digital disruption," says Catherine Jacobson, president and CEO of Milwaukee-based Froedtert Health. "We knew what we had to do. We were building capabilities, but relatively slowly. We moved fast when we had to. What we're doing right now is going back and reexamining and refining it because when you go really fast, it doesn't always come out perfect. But how do we continue to harness that speed? We've reduced the number of things we focus on so that we can move at speed on the things we really need to focus on."
Jacobson agrees with Whitney that the moment feels different this time.
"We've been pressured before, but we've never really been threatened before," Jacobson says. "And that's two different things."
Ketul Patel, chief executive officer of Seattle-based Virginia Mason Franciscan Health and Division President, Pacific Northwest of CommonSpirit Health, says competitive pressure from outside healthcare is here.
"I don't think any of us love the fact that a pandemic is driving us to do things differently, but that's the reality," Patel says. "We've learned a lot of new tools and new resources because we had to. In this community where I live in the Pacific Northwest, we have Amazon, we have Microsoft, we've got so many others that are so focused on digital support and care, particularly for our workforce. They've been models for us. And we just, frankly, haven't taken advantage of that over the last decade. This is going to force us to do that because that's our competitor. It's no longer just healthcare organizations. Our competitors are truly large organizations that have created a capacity for work not only in the 50 states, but also internationally as well."
The pandemic did, for good or bad, break some preconceptions about how certain healthcare processes had to be.
"One of the things we focused on is we tend to be a very traditional, rigid business model, whether it's in HR or revenue cycle, or in how we provide care," says Cliff Deveny, MD, president and CEO of Akron, Ohio–based Summa Health. "What we saw with COVID, we were able to pivot and make changes very rapidly when we had to. We've embraced new thought processes on scheduling and hiring and even in how we pay people. We had organizations in our community that wouldn't hire anybody that wasn't living in the county. Now, we're hiring people in all 50 states. You've got to innovate, and you've got to solve problems, not to complain about it."
Assaad Sayah, MD, CEO of Cambridge Health Alliance (CHA), a public safety net health system in Boston's metro north communities, agrees the moment to innovate around workforce is now.

"I don't think we have much choice," Sayah says. "If we're not thinking of doing something very disruptive, I think we're going to miss the game. As organizational leaders, we have to push the organization into areas outside the comfort zone we have been living in for years. If we just continue doing what we've done historically, not only are we going to dwindle into nothing, but we should dwindle into nothing. Our communities and our patients and our staff deserve better. And maybe this is an opportunity for us to act differently and look differently moving forward."
2. "Running the Business and Transforming the Business."
Not all workforce trends are interconnected. In the current healthcare workforce, some issues that seem so pressing today may eventually burn out on their own, while others present long-term strategy challenges that must also be addressed today.
"There is a short-term urgency, and then how are we going to deal with this long term," Jacobson says. "The long-term issue is about how we do the work. Here is how we are bucketing these: What are the immediate things we must address and take care of? And then at the same time, how do we transform? We're calling it 'running the business and transforming the business.' "
In the short term, Froedtert Health had to increase wages for clinical talent, particularly in nursing, surgical technicians, radiological technicians, and medical assistants. Prior to the pandemic, a 3% merit increase would equate to $30 million. Next year, Jacobson says wage increases could top $120 million for the $3 billion health system.
"When your payer mix is more than 60% governmental, there is no ability to go to your payer partners to open your contract," Jacobson says. "That all falls on us and it's disastrous." The Froedtert Health team made a commitment to do two things in response. First was to "get off the pay cycle" as market health systems try to outbid each other for clinical talent. And then, "do a better job around messaging and create alternatives to making this a transactional pay type of environment."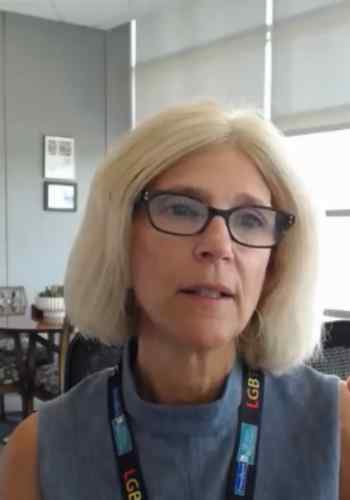 Pictured: Catherine Jacobson, president and CEO, Froedtert Health.
Sayah says workforce has always been a challenge. CHA sits in a market surrounded by its fellow Harvard teaching hospital partners like Beth Israel, Mass General and Brigham. Cost of living in Boston is among the highest in the nation, and CHA has 14 unions.
"One of the things we did over the last couple of years is really define our strategic plan to rethink about the needs of the community, and how that leads to equity and excellence," Sayah says. "That led to thinking about how we can have our workforce sounding and looking like the patients that we serve. We serve a safety net population. We've had a lot of engagement with the community historically, but we never married our community engagement with our need to fulfill the workforce. These are neurons that we're growing right now."
Moving from a reactive, short-term mindset into a long-term, transformative mindset first means assessing your team's capabilities. After almost three years of crises, what skillsets have emerged or improved?
"It is a good time to transform. We have the imperative," Jacobson says. The initial COVID shutdown taught the team lessons like crisis management and incident command. Lessons from the rush to remote work also paid dividends in skills for telehealth.
"And guess what? We learned how to do a whole bunch of stuff that we have been struggling with for a long time," Jacobson says. "So, we're embedding that and hard coding that into our next operations excellence. That gets the team excited. The pandemic is not impacting our operations like it once did.. It's our job as leaders to pull them back, get their heads up to start looking for something fun to do again after the slog of dealing with the pandemic."
3. Culture: Use it to Advantage
Wage increases for healthcare talent are up and unsustainable. But is salary why people leave their jobs? A recent report by the Workforce Institute estimates that as many as 6 million healthcare workers will quit their jobs in 2022.  But of those, only 10% will leave for salary reasons.
The reasons why people move jobs, retire, or relocate are complex and personal. Those underlying societal trends may have indeed shifted during the pandemic. Workers of all generations are still looking for purpose, and healthcare is in a unique position to provide it.  
"We're not going to be able to spend our way out of this," Patel says. "There are too many competitors out there. Every time you turn around the incentives are getting larger. Their labor rates are unwieldy and would affect our ability to be strong in the future."
"Our culture has got to be preeminent, our primary focus," Patel says. "We have to make sure that people want to come and work for us. We must find ways to create stability and flexibility amongst our organization. We want our workforce to feel like they're part of an organization that's growing, and to be part of a winning team. We want to make sure that we're doing the right things for the community. We want to make sure that our values are there for our patients."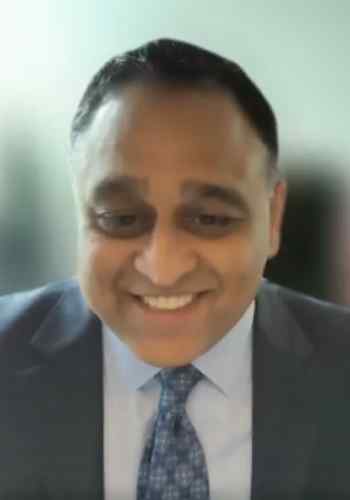 Pictured: Ketul Patel, CEO, Virginia Mason Franciscan Health, and Division President, Pacific Northwest of CommonSpirit Health.
It's not as if culture hasn't always been critical for running a top-performing health system and fulfilling its mission. The wrinkle may be that health systems must take advantage of that culture in new ways, both for internal team building and to recruit new talent. It's time to get the word out.
"Storytelling and social media have really helped to celebrate what our folks do," Deveny says. "Every week, we will bring up another case where a team of people made a difference in a life. And when that person is part of that little story, and they see their face—or their friends and family see their face—that brings pride. The traditional, transactional relationship with an employee doesn't really go anywhere near that."
The axiom is still true that it's far more costly to recruit a new team member than it is to keep one you already have. Sayah says making team members feel valued and engaged requires more than one strategy. Sayah participates in weekly orientation calls for new team members. The CHA leadership team has committed to answering all employee emails by the end of the day. Once a week Sayah hosts an open CEO forum virtually, which is seen by 5%–7% of the workforce live, and another 5% download it later.
Sometimes the best new ideas aren't all that new. Good old-fashioned face time—or "leadership rounding" in management parlance—is even more critical these days, Sayah says.
"As a clinician myself, I try to be out there. I put my white coat on and walk around and talk to people. I know a lot of people by name. I've been here a long time. And I grew up from the staff. People do appreciate it. They feel respected and valued at a time when our people are facing all these problems: COVID, safety from assaults, an increase in behavioral health patients. It's getting worse and worse. So being out there is very important. The best recruiting and engagement tool is still word of mouth."
Ultimately, it's important for CEOs and leadership teams to understand the dynamic of why people may leave or stay. For an hourly-wage employee with a family, a $3-per-hour raise might be just what they need to afford a rent increase, or to buy baby formula.
"People have to pay the bills," Patel says. "I think we all have to be understanding of livelihoods and what's driving people."
Culture is part of the equation.
"Culture has real value to people. Sometimes lifestyle or a financial necessity may overcome the value that team members put on culture. You may lose team members who have to move," Patel says. 
"Our job is to create such a unique place to work that they don't want to."
The HealthLeaders Exchange is an executive community for sharing ideas, solutions, and insights. Follow the community on LinkedIn. To inquire about attending a HealthLeaders Exchange, email us at exchange@healthleadersmedia.com.
Jim Molpus is the director of the HealthLeaders Exchange.
---
KEY TAKEAWAYS
Build on the momentum of rapid change from the pandemic but focus that energy on carefully chosen future challenges.
Divide and conquer the workforce issues that are present and temporary (inflated wages) from real future threats (competition and innovation).
Healthcare's mission, culture, and purpose is your superpower in recruiting and retention, especially against competitors offering quick money, but monotonous jobs.