How NorthShore—Edward-Elmhurst Health is merging four supply chains into one while tackling warehouse use post-pandemic.
Editor's note:This article appears in the March 2023 edition of HealthLeaders magazine.
Dealing with the COVID-19 pandemic was tough enough for a health system supply chain. But combine the pandemic with three mergers during this time frame, and it's even tougher. That's what Brian M. Washa, senior vice president, supply chain management got to do at NorthShore—Edward-Elmhurst Health in Illinois. In the past three years, NorthShore doubled in size and revenue, going from a four-hospital system to nine hospitals. Washa oversees supply chain strategy, operations, logistics, and procurement for them all, plus around 300 clinics.
Washa came to supply chain from a circuitous route, at various times working in healthcare consulting, revenue cycle management, insurance/provider implementation projects, managed care contracting, and value-based care. In 2021, he landed in supply chain full time, though he previously had some supply chain responsibilities at NorthShore, and he was promoted to the system leadership role this year.
Tackling COVID-19 supply chain changes
The supply chain for most businesses and health systems got a lot more complicated in early 2020, NorthShore included. Now a $6 billion organization in net revenue, NorthShore "needed to have that spoke of the supply chain fully designed out with accountability to one person," Washa said. He is responsible for $1.2 billion in supply and service contract spending.
NorthShore did not have a warehouse prior to the pandemic, instead relying on Medline's facilities and relationship as its primary distribution partnership. "In Chicago, we have the opportunity to be near Medline's amazing facilities," Washa said. However, with the pandemic surge, NorthShore needed additional personal protective equipment (PPE) storage and began leasing a 70,000-square-foot warehouse to store that inventory. It is deciding how to design a consolidated service center (CSC), partly since its supply chain now serves more facilities. NorthShore is researching ways to build out a CSC to potentially house logistics, medical group inventory, sterile processing, mail and document destruction, and pharmacy compounding and/or other pharmacy opportunities.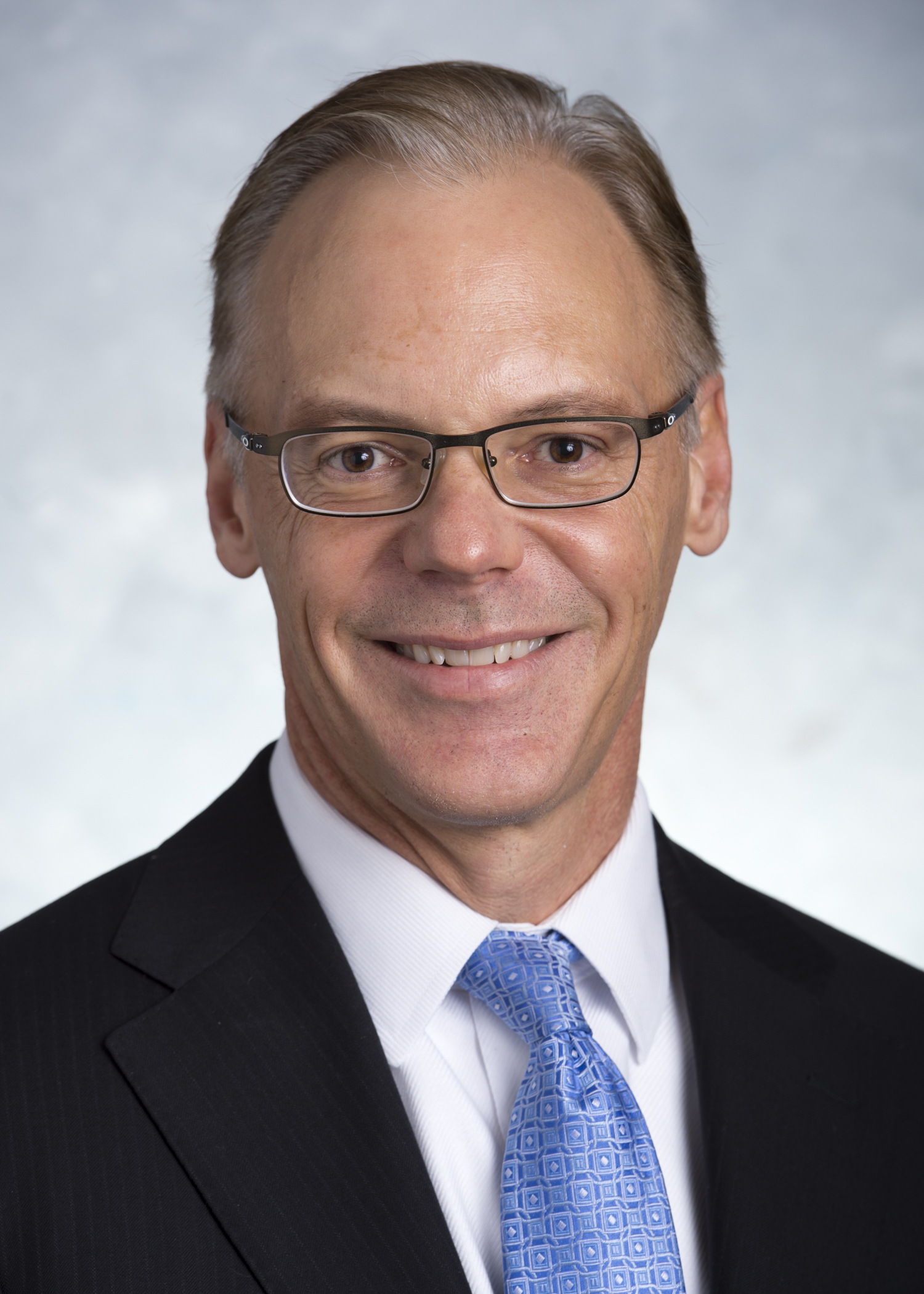 Brian M. Washa, senior vice president of supply chain management at NorthShore—Edward-Elmhurst Health in Illinois. Photo courtesy of NorthShore—Edward-Elmhurst Health.
Merger brings a new organizational structure
With more facilities under the NorthShore umbrella, Washa said the organization is aligning and centralizing the corporate supply chain. He is now working with an expanded team. "The mergers helped an incredible amount in building the talent bench around me," he said. Finding supply chain talent was challenging before, but with the mergers, all the talent is rolling up into the organization and he said it is working well. He is proud of the integration and new supply chain organization.
The merged health system facilities are all in the Chicagoland area, though the supply chain teams are currently in different locations. They're not yet sure where staff members will work in the future, whether at corporate headquarters in Evanston, remotely from home, at some of the nine hospitals, or at corporate centers. "I encourage my team to be open-minded and optimistic while we figure things out," he said.
The system has settled on a group purchasing organization (GPO) strategy. It is using Vizient and its Captis aggregation group, where members access a portfolio of contracts and supply chain, pharmacy, and other programs for supply chain needs. NorthShore also shifted all facilities to Medline as a single primary distributor.
The facilities are also all moving to one enterprise resource platform (ERP), which will help with integration. "Imagine four different ERPs, four different policies, between HR, finance, and supply chain, four different ways of doing things," he said. He describes this as a massive project that will go live in September.
Washa considers this integration work and team development as one of his biggest accomplishments.
Category management
Another focal point is building up category management. "I am passionate about this," Washa said. He is working closely with his right-hand person in procurement who recommended building up a strong category management team a few years ago. The category managers are the business arm liaisons to operations, managing business relationships with operations and negotiating contracts, he said. NorthShore has a combined team of 20 category managers, specialists and leaders in this area.
The supply chain team is also working through the contract approval policy system to bring structure to the policies that will then flow through the contract lifecycle management (CLM) system. This should lead to savings and spending discipline across the organization.
With the newly merged organization, leadership expects revenue cycle management and supply chain efficiencies to help NorthShore fund its future, he said. "I think supply chain has stepped up in identifying cost savings," Washa said. Some changes were immediately implemented, and some are in the pipeline for 2023. That includes vendor consolidation, contract alignment, and product consolidation from the combined facilities' medical staffs.
Washa noted that the supply chain team relies on the operating room (OR) clinicians and seven different value analysis teams (VATs). Category management partners with them to get buy-in, "with a lot of finessing, a lot of explanations about what is the GPO, what is Captis, what is aggregation, and how this impacts how decisions are going to be made," he said. They are in the formative stage of this process, but it is showing early good results.
He is trying to do the same with service spending, which eclipses supply spend. The supply chain team approached large service providers to help consolidate vendors for areas such as nutrition, patient transport, facilities, clinical engineering and a few others to get bids. Based on that, the team chose a vendor and now are in the implementation stage.
Making a difference through leadership
Washa does not see his role as creating a new corporate mission, vision, or values, but reinforcing the existing NorthShore messages in staff conversations.
He is proud of the mentorship role he's had since beginning his tenure at NorthShore in 2002. Many of those he's mentored at NorthShore have been promoted, and Washa enjoys watching his staff members grow and evolve, moving up the ranks at NorthShore and elsewhere. "I'm proud of promoting from within, building the team, and setting the structure. I'm proud of how we operate, setting goals," he said. And he tries to make work fun while still taking on significant projects and working toward best practices. "I give my team a lot of latitude to practice their craft under their own style. A diversity of style is important to me."
Deborah Abrams Kaplan is a contributing writer for HealthLeaders.
---
KEY TAKEAWAYS
Rethink warehouse usage if its utility is decreasing after the pandemic.
Spend the necessary time to educate physician leaders about how product alignment and group purchasing can be a win-win.
Reinforce the corporate mission, vision, and values in staff interactions.
Mentor less experienced staff members and promote from within.