Since Memorial Healthcare System launched a strategic sourcing department, the health system has exceeded the organization's record for savings.
Memorial Healthcare System has added a strategic sourcing department to its supply chain to shift away from transactional contracting, says Saul Kredi, MBA, vice president of supply chain management.
Kredi has been vice president of supply chain management at the Fort Lauderdale, Florida-based health system since May 2016. He was director of purchasing at Memorial from August 2010 to April 2016. His previous experience includes serving as materials manager at Miami Children's Hospital.
HealthLeaders recently talked with Kredi about a range of topics, including Memorial's supply chain philosophy, balancing the benefits and drawbacks of limiting the number of vendors in a supply chain, and the role of physicians in Memorial's supply chain. The following transcript of that conversation has been lightly edited for clarity and brevity.
HealthLeaders: What are the primary challenges of serving as vice president of supply chain management at Memorial?
Saul Kredi: We have a few primary challenges. Coming off COVID, the supply chain team is fatigued. There is instability in the supply chain. We are reconstructing processes after having to operate in a certain way because of COVID. At Memorial, we are also transitioning to a new enterprise resource planning system called Workday.
HL: How are you reconstructing processes?
Kredi: We are taking it to the next level on how we work with our group purchasing organization on better predictive analytics for future backorders. We are working on becoming more proactive instead of reactive. We are realigning with the health system so we can be less reactive and can start planning and doing things organically.
HL: Give an example of a supply chain initiative you have been involved with at Memorial?
Kredi: I have constructed a strategic sourcing department. We had a transactional contracting department, but we needed the skillset of a strategic sourcing department as a best practice. Even though the group is very new—we are about 18 months into this new operation—we exceeded the record for savings at this health system over the past year. This group has generated results early on.
HL: How does the strategic sourcing department work?
Kredi: We have people assigned by service line that are the first point of contact. So, if we want to look at a service, a supply, or some equipment, we are going to start that conversation early on so we can shepherd it through the process. We can make sure that we do our competitive bids, make sure we understand what is needed, have conversations with physicians, and be fully integrated into the planning and execution of the process.
Instead of being a transactional supply chain, we are more strategic now.
HL: You previously served as director of purchasing at Memorial. How did this experience help prepare you to serve as vice president of supply chain management?
Kredi: When I was the director of purchasing, a lot of the processes and the things I put in place helped us to be better prepared. Before the pandemic, we had a supply of personal protective equipment that we managed for many years. I was able to construct the purchasing group and train the purchasing group as a team—we needed to retrain people and hire the right talent to be able to perform the purchasing function at a higher level. In taking over the role of vice president of supply chain, this experience prepared me to continue to develop our supply chain model. I was able to ask questions such as do we have the right talent? Do we need to train? What is our philosophy going to be? The supply chain needs to be aligned and not work in siloes.
When I took over, we had some siloes, and I worked to get the group together. As director of purchasing, I was able to look to the future and see what we needed. So, when I stepped into the vice president role, I already had the assessment done in terms of where we needed to focus.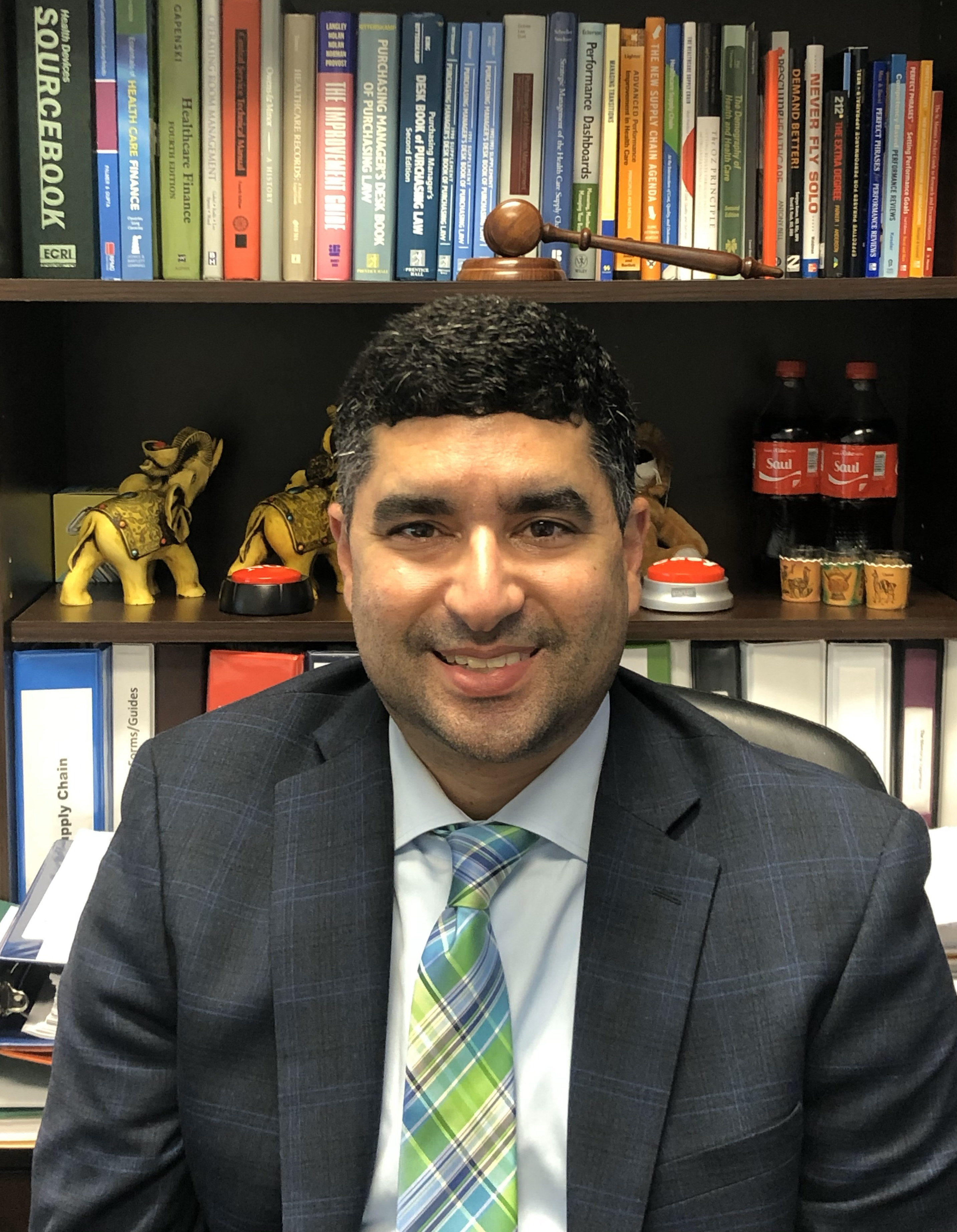 Saul Kredi, MBA, vice president of supply chain management at Memorial Healthcare System. Photo courtesy of Memorial Healthcare System.
HL: What is your supply chain philosophy at Memorial?
Kredi: We want to make sure that we have the right product, at the right price, at the right time. The right product means we have the right quality product—we are collaborative in how we choose products in this health system using our value analysis team and other venues to make sure we have the right products to care for our patients.
HL: How is it helpful to reduce the number of vendors that you draw upon for your supply chain?
Kredi: No. 1, you get to standardize. You leverage your economies of scale going to one vendor. That is the positive side of reducing the number of vendors.
However, looking at this issue after the experience with COVID, there is value to having redundancy. We need to have options and avoid putting all of our eggs in one basket after all of the supply chain vulnerabilities that we experienced.
We want to standardize where we can and gain the economies of scale where we can. But we need to challenge vendors to have more redundancy, so production is not isolated in one area. If one plant shuts down, we need to be able to secure supply from somewhere else. In addition, vendors need to be more creative and not operate in a just-in-time environment for production.
HL: How has Memorial adopted automation in the health system's supply chain?
Kredi: We are evaluating that now. We are looking at a lot of automation as we transition to Workday as our enterprise resource planning system. We are also looking at more automation in our inventory locations. We are revamping our inventory processes with Workday.
Workday will allow us to manage all of our purchases and contracts. It will allow us to have a supply catalogue, with supplies that are approved for purchase. It will manage ordering and receiving products in the supply chain system. It will manage our inventory. It also manages human resources activities along with finance activities.
HL: How do you engage physicians in the supply chain?
Kredi: Engaging physicians in the supply chain is vital—this is a philosophical pillar for me. We have great relationships with our physicians, but we want to enhance the relationships. We want to be more proactive with physicians when looking at new technologies and products.
Physicians are crucial in negotiating what products we are going to use. Having physicians sitting at the table during negotiations is powerful with the vendors. It is vital to supply chain success to have physicians involved.
Physicians are involved in our value analysis team. We have clinical teams with physicians for new products. We also have ad hoc committees with physicians for certain categories. They give their feedback on how we should proceed, and we are aligned on how we are going to execute initiatives.
In the future, we are going to be more proactive in having physicians look at data and the market. We want to have physicians involved in helping us achieve cost savings and providing better care for our patients.
Related: The Exec: In Supply Chain, Collaboration With Clinicians Is Crucial
Christopher Cheney is the senior clinical care​ editor at HealthLeaders.
---
KEY TAKEAWAYS
The supply chain philosophy at Memorial Healthcare System is to have the right product, at the right price, at the right time.
Reducing the number of vendors in a healthcare supply chain realizes economies of scale, but the coronavirus pandemic experience showed the value of having redundancy in the supply chain.
At Memorial Healthcare System, physicians play a vital role in the supply chain such as involvement in value analysis and participating in product negotiations.