The 2022 FHIR Implementation Guide is one way of responding to federal regulations to tame information blocking.
With data collection top of mind among healthcare executives these days, Carequality is making its mark as an interoperability framework enabling nationwide care coordination. One of the EHR industry's big guns, Epic, chose to implement much of its data exchange with providers running other EHRs through the platform.
Unlike specific networks created to facilitate health data exchange, such as the CommonWell Health Alliance and eHealth Exchange, the framework approach of Carequality allows any two participating providers to exchange data without going through an intermediate network. In that sense, Carequality is similar to the set of protocols that allow the internet to function, rather than a typical web site or service. And like other interoperability arrangements, it has seen a dramatic increase in use as a result of the pandemic.
Alan Swenson, Carequality's executive director, recently sat down (virtually) with HealthLeaders to talk about the network's future. He spoke of plans this year to require participants to allow patients to access the data being exchanged via the Carequality framework, the federal government's information blocking regulations, and other topics.
This Q&A has been lightly edited for brevity and clarity.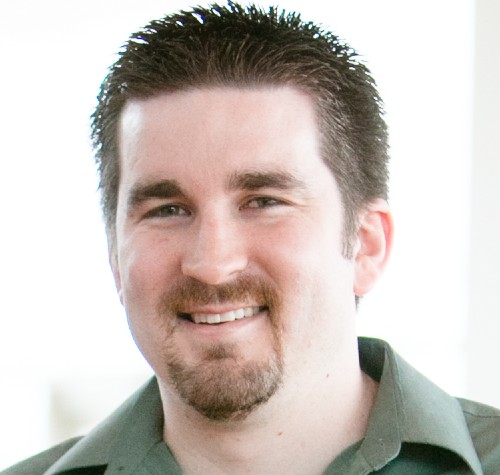 Alan Swenson, executive director of Carequality. Photo courtesy Carequality.
HealthLeaders: What report card score do you give the industry for responding to the information blocking regulation for 2021?
Alan Swenson: The large health IT vendors that are certified generally understand what's required of them. The HIEs I would say pretty well understand what's required of them. They probably are the ones that understand it the most. The ones that I'm the most concerned about are the providers.
In my experience, very few providers know anything about information blocking unless they are super users, those that take the work of Carequality or are involved in some of the other standards, bodies and organizations, beyond just being a provider. The idea that providers are going to be held accountable for information blocking, most providers have no clue what information blocking even is, let alone the implications of it. And we're going to see, as soon as we get some enforcement rules from [the Centers for Medicare & Medicaid Services], around enforcement for providers, we're probably going to have a pretty big "oh crap" moment, when all of a sudden providers see the first provider get penalized, and realize that this is something that I should have known about.

We see provider organizations who are actively exchanging huge volumes of records through Carequality with other providers. But if you call the office and ask them how to get medical records from one place to another, they'll give you a fax number, because the person you talked to at the office has no clue what Carequality is, or what interoperable data exchange is, and the information of how all of this works within the system doesn't get all the way down to the people the patients are talking to.
HL: Even when the penalty phase kicks in, and there are penalties that are known, providers may still be throwing up their hands and saying, "How can you penalize us?" We don't know how to solve the problem. And they may point back to the regulations themselves and say the regulations aren't good enough.
Swenson: One of the biggest concerns that I see is that your average provider doesn't know all of the different hops that their exchange goes through [with] Epic, or Athena, or Cerner, whatever EHR system. And the fact that that connects to Carequality or goes through CommonWell or through the eHealth Exchange or through the state or regional HIE or whatever, they may know the first hop, but then there's all these other hops along the way that for how data is actually transmitted that is completely behind the scenes and unknown to your average provider.
So when you have one provider who submits a claim of information blocking against another, or a patient has absolutely no clue how all of that works, it may have been completely out of the control of the provider. But the provider is always going to be the one who is blamed.
HL: The exchanges, such as Carequality, have knowledge of all these hops. You may have the double responsibility of better education, and maybe more innovation on figuring all this out.
Swenson: I completely agree. And there are definitely some things we're trying to do with better education. Again, we largely work with the vendors and the networks - not their end users, the providers.
HL: In 2021, Carequality's push notifications workgroup finalized creation of a FHIR implementation guide for subscription-based push notifications to alert interested parties on a variety of clinical events. This implementation guide, which will be published in early 2022, will be a significant step forward to simplify event notifications for providers, payers, patients, and others, especially with continued focus on ADT notifications from the CMS Interoperability and Patient Access Final Rule. What role does this guide play?
Swenson: The biggest thing that we're going to see immediately with that implementation guide is access for patients. We have a policy requirement coming in Carequality that is going to require most of the organizations who participate in Carequality for treatment-based exchange today to also respond to patient requests via the FHIR-based exchange Implementation Guide. That's a big starting point, because [according to] some of the federal regulations, certified EHRs have to have APIs available for patient access.
HL: What's a typical scenario for this patient access? Are we talking about people using Apple Health on their mobile, things like that?
Swenson: Yeah, potentially, if Apple wanted to get connected and do that through Carequality. Today, Apple goes health system by health system, hospital by hospital, and connects with their FHIR APIs. Generally, that's done through the EHR vendors as the intermediary. They all have their various FHIR app stores that these patient apps can connect through.
We do have a number of patient apps and patient health record PHR systems that participate in Carequality today. What we will see as a larger benefit with this policy going in is that a patient app will be able to connect to Carequality and immediately exchange and get information from every health system that has their endpoints published in the Carequality directory, without any out-of-band pre-coordination or needing to go through [EHR] vendor app stores.
HL: Who is responsible for verifying that a records request was fulfilled? Does Carequality play a role in that?
Swenson: All requests for records through Carequality, at least today, are entirely synchronous transactions. So it's not somebody calling and asking, "Hey, can you send this to me through Carequality?" Rather, a system initiated a request, and within 30 seconds or so has gotten back either a response or an error message.
Carequality is not a network in the middle, so we don't actually see any of that traffic. We are a framework that provides the governance across the top of all of these implementers. We do have a number of required monthly, quarterly, and annual statistics reporting that come to us from the implementers. And part of the monthly reporting is that we do ensure that all implementers are successfully communicating between each other. We do have a process where we can help facilitate between implementers troubleshooting or a dispute resolution process if there's something larger going on there.
HL: Is that an area of much activity, this dispute resolution you mentioned?
Swenson: No, actually, which is great, and I think it's a testament to everyone agreeing to the same framework, and the process of vetting organizations as they're applying to become implementers. The dispute resolution process has existed since the beginning, and has never actually been invoked. We certainly have had times where implementers have raised concerns about something another implementer is doing. But to date, all of those concerns have been able to be handled out of band without actually going into the formal dispute resolution process.
"Carequality is not a network in the middle. We are a framework that provides the governance across the top of all of these implementers. We do have a process where we can help facilitate between implementers troubleshooting or a dispute resolution process."
Scott Mace is a contributing writer for HealthLeaders.
---
KEY TAKEAWAYS
Providers will face a moment of truth when the federal government imposes its first information blocking penalties.
Health data exchanges such as Carequality are continuing to innovate to fill the gap in provider education and readiness.
Carequality's FHIR implementation guide, due out this year, could give patients access to their data without providers having to go through EHR vendor app stores, and it anticipates stronger federal requirements for patient access to data.