The Florida-based IDN has cared for almost 240 patients at home, instead of in the hospital, since launching the program, and expects to expand the platform to give more patients that option.
Editor's note: This article appears in the September/October 2022 edition of HealthLeaders magazine.
Health First is seeing great success with its Hospital at Home program, launched during the pandemic with a waiver from the Centers for Medicare & Medicaid Services, and officials at the Florida-based integrated delivery network say they'll be using remote care management strategies long after the COVID-19 crisis ends.
So far, three of the four hospitals in the system have shifted care for 238 patients from the hospital to the home since the program began in June 2021.
About 11% of those patients had to return to the hospital, the vast majority being treated for worsening COVID-19 conditions, says Mark Rosenbloom, MD, vice president of clinical transformation at Health First.
"We've had no mortalities, we've had no falls, we've had no pressure injuries," he says. "We have about a 6% hospital readmission rate, which means if you go through the program and you're discharged, there's about a 6% chance you may have to be readmitted to the hospital for anything. That's a lot lower than our all-cause, all-payer readmission rate."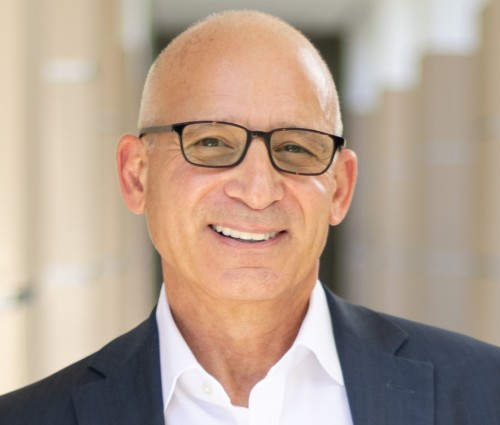 Mark Rosenbloom, MD, vice president of clinical transformation at Health First. Photo courtesy of Health First.
Patients are supportive of the program, which replaces acute inpatient care with a program that combines telehealth and digital health services with in-person care at home. Press Ganey surveys show 87% would recommend the program, and 93% give it an overall positive rating, Rosenbloom says.
The program has an overall length of stay of 4.4 days, and as of June 2022, the health system is seeing positive contribution margins, Rosenbloom says.
While patients approve of the program, Rosenbloom says, it took a little more time for providers to buy in.
"Change in healthcare comes slowly, and with time, our providers are seeing the benefits of this program for patients," he says.
Of the 238 patients released to the program, Rosenbloom estimates that 10% to 25% of those were released directly from emergency departments back to their homes.
"We are working to get them from the ED to the home without having to be admitted to the hospital," he says.
Current Health has supplied the remote patient monitoring and care management technology used by Health First. Typical programs use digital health tools to capture patient data at home and telehealth platforms to facilitate on-demand communications and virtual visits with the patient's care team, integrated with in-person visits by care team members or home health aides. While most programs are designed to collect and transmit patient data on demand, some can be configured to monitor a patient around the clock, in real time.
"This isn't [an] ICU at home," Rosenbloom says of the Health First program. "We don't need minute-by-minute vital signs, we just need smart vital signs. There was a learning curve. Who needs what remote patient monitoring? How do we set the alarms?"
After-hours monitoring is handled by Health First's ICU team through a telehealth connection. Initially, that team was inundated by alerts throughout the night, and the health system had to learn how to set parameters to sift out non-emergency alerts and focus on the critical trends. Since making those adjustments, Rosenbloom says, the number of alerts has been reduced.
Many homes in Florida are built with concrete blocks, which can thwart connectivity via either cellular or Wi-Fi connections. To solve that problem, Current Health added additional access points as needed.
The CMS waiver was enacted during the COVID-19 public health emergency (PHE) to help health systems launch hospital-at-home programs and receive Medicare coverage for some of the services. Roughly 220 health systems have taken advantage of that waiver.
That waiver is scheduled to end when the PHE concludes, likely next year, but Rosenbloom anticipates Health First will continue with the program regardless.
"We were planning a hospital at home program even before the waiver program as part of our move to becoming more consumer-centric," he says. "We would find a way to continue if the waiver did go away."
"I have to think, however, that that genie is out of the bottle. It's hard to imagine that all of a sudden, we're going to stop doing care at home, especially when there's such a movement around it, and legislation in front of Congress about moving care to home."
Over time, Rosenbloom says, the program has expanded to cover more diagnoses. For example, Health First recently expanded the platform to include patients with renal vein thrombosis.
"We've had some diverticulitis patients," he says. "The typical diagnoses are pneumonia, cellulitis, heart failure, dehydration, COPD, bronchitis, and asthma, but we've expanded beyond that. We've treated some GI bleeding, thrombocytopenia, and hyponatremia."
"We focus more on what's best for the patient than a specific diagnosis," he adds.
The success of the program is also giving Health First some ideas on how to improve care for high-risk health plan members.
"In the future, we could use remote patient monitoring to monitor their health and intervene early, keeping them from having to go to the hospital," he says.
For Health First leadership, the key is getting staff and patients to think differently about hospital care.
"We're working on a marketing campaign," Rosenbloom says. "I'd love for patients to show up in the ED and say, 'I want you to put me in your hospital at home program.' We're starting to get the word out there."
"We are working to get them from the ED to the home without having to be admitted to the hospital."
Scott Mace is a contributing writer for HealthLeaders.
---
KEY TAKEAWAYS
Hospital-at-home programs combine telehealth and digital health tools with home healthcare visits to treat patients at home who might otherwise be in the hospital.
These programs aim to reduce healthcare expenses and hospitalizations, while boosting recovery time and clinical outcomes and allowing patients to stay at home rather than in the hospital.
While many programs were launched through a waiver enacted by the Centers for Medicare & Medicaid Services, that waiver will end when the COVID-19 public health emergency ends, and health systems are looking to adjust their platforms to keep going and to scale out.