In an era marked by rapid progress in healthcare technology, Altera Digital Health is forging a unique path, reshaping how healthcare IT solutions are envisioned and implemented.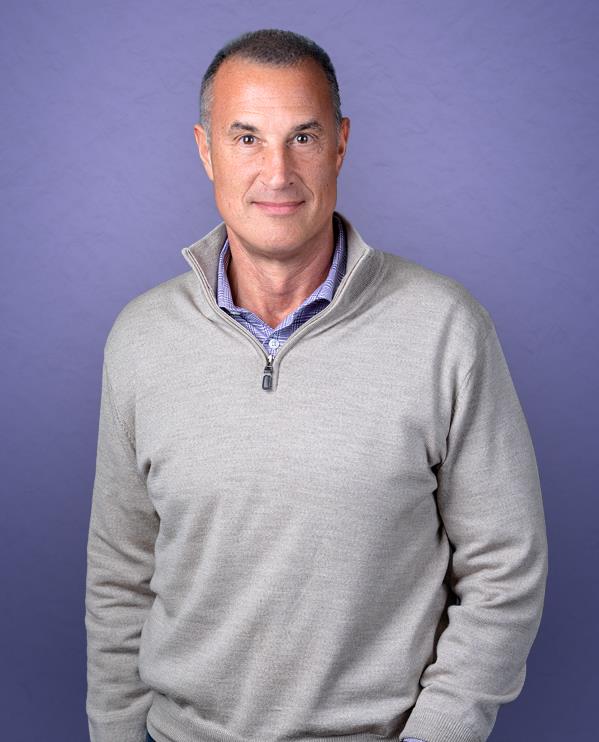 Marcus Perez, president of Altera, formerly the Allscripts Hospitals and Large Physician Practices business segment, discusses the 2022 acquisition by the Constellation Software (CSI)/Harris Healthcare family. He emphasizes Altera's dedication to continually improving clinical products, including EHR platforms, while bolstering client relationships and setting a new direction grounded in core values that guide every decision and action.
At the heart of Harris's commitment to healthcare tech is a straightforward philosophy: acquire and forever hold. This focused methodology sets the stage for Altera's long-term growth and success. Perez unpacks the nuances of this strategy and how the company's perspective aligns with the evolving needs of the healthcare industry.
Q: Tell me about Altera's core values and their impact on your customers.
Perez: We have ten core values that inform every decision we make. "Respect for the individual" stands at the forefront. We champion diversity and ensure that every voice is heard during decision-making processes. We also prioritize "understanding reality and making difficult decisions" so that we make decisions based on concrete insights, not just hope. My recent visits with 77 Altera clients reinforced this value. When clients say they are struggling with your products or services, that's your reality. And it may mean making some difficult decisions, such as investing more in resolving problems closer to home rather than doing aspirational spending.
Furthermore, our belief that "bad news doesn't get better with time" fosters transparency and trust and leads to quicker resolutions. We also emphasize "solutions, not problems" and encourage this mindset, especially in client interactions. In addition, our three pillars for building an enduring business promote operational excellence, investing in people, and focusing on growth, a byproduct of the first two.
Q: Can you give me a real-world example of applying a core value to improve a client's experience?
Perez: One core value is genuinely understanding our clients' businesses. Emphasizing client success, we strive to view the world through their eyes, which hasn't always been the case. Previously, there was more of a quarterly results focus with some of our acquired assets, including our EHR solutions. Harris and Altera champion a more holistic view. With this in mind, we are shoring up core products and transitioning our client success program to an executive tier, addressing immediate concerns and aligning with our clients' future vision. Additionally, we are putting more resources into collaborating with individual clients to optimize solutions, making sure they perform at a high level.
The value of "understanding reality and making difficult decisions" recently manifested in feedback regarding our ambulatory EHR. The prior company introduced it as a modified acute-care product that wasn't as streamlined as our inpatient EHR. This resulted in physicians spending more time on documentation. Currently, our investments are centered on reducing that burden, enabling clinicians to spend less time with technology and more time seeing patients.
Q: What's Altera's new vision for healthcare?
Perez: The healthcare industry often uses catchphrases like "transformational change" and "revolutionizing healthcare." But at Altera, our approach is more granular regarding summiting healthcare technology and moving the needle for clinicians and patients. The future of healthcare is undeniably dynamic, as demonstrated by the rapidly evolving telehealth and care-at-home models. Yet, what clinicians and patients deserve now is an optimized experience. The idea of instant transformational change is unrealistic. Real progress in healthcare technology happens gradually, one move at a time.
Consider the ultimate goal of the EHR: it should provide accurate and timely information to clinicians to assist in their decisions. We anticipate a future where an AI-supported health platform streamlines this information flow, ensuring outstanding experiences for all involved. Our distinction lies in our strategy. We want to bring this next-level healthcare experience within reach through deliberate steps. That's how you reach the summit of healthcare technology.
Q: How does Altera's future look, being part of the CSI/Harris lineage?
Perez: Being part of the CSI/Harris family gives Altera a significant advantage. With CSI's $58 billion market cap and impressive 37.4% compounded annual growth rate, we're in a solid position to help our clients along their journeys and deliver products that drive stakeholder value. This lineage provides us with substantial financial backing and operational expertise. We buy distressed assets and are driven by endurance rather than quick fixes because we adopt a "forever" view. By dedicating time, attention, and resources, we bring our companies to their peak potential.