54% of appointments booked online have been for new patients.
Technology-driven culture change at Inspira Health Network was the key ingredient to a growth spurt in outpatient activity at the New Jersey healthcare nonprofit.
Specifically, leaders at Inspira Health persuaded physicians to allow patients to schedule their own appointments, which previously had been booked the traditional way, by having patients call or otherwise communicate with physicians' staffs, who had, until that time, sole possession of the available time slots for appointments.
The innovation required expansion in August 2020 of a technology working in conjunction with Inspira Health's Cerner Millennium electronic health record (EHR) software.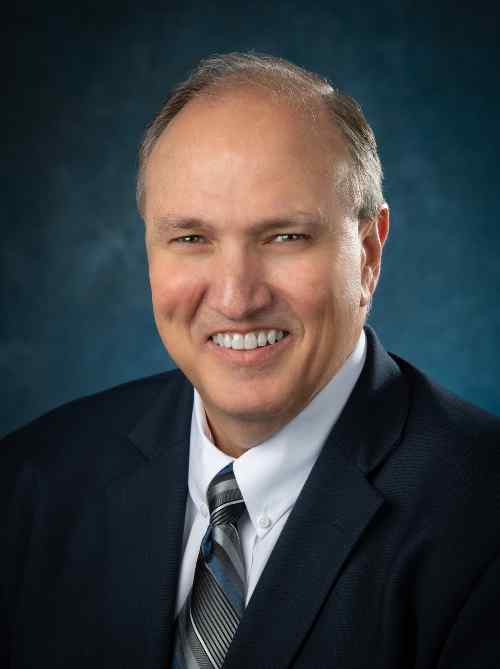 Thomas Pacek is the vice president and chief information officer at Inspira Health. Photo courtesy of Inspira Health Network.
The technology whose use expanded was Kyruus, which was brought in at Inspira Health to power search the system's healthcare provider directory on the web and in Inspira Health's MyInspira mobile app. "We started with that," says Thomas Pacek, vice president and chief information officer at Inspira Health. "People can find a physician by specialty, location, or if you want a female or male physician. Once that was operational, we added the [Kyruus] self-scheduler capability."
"There were many lessons for us to learn, especially around the engagement of the physicians and how important it was to have their buy-in," says Amy Mansue, president and CEO of Inspira Health.
The pandemic played a catalytic role in this process, by creating expectations in the minds of the public that many tasks, inside and outside of healthcare, which were previously conducted via phone or in person, could transition to being completed on digital platforms.
"People have learned that they can run their lives from their computers," Mansue says. "And they have different expectations, and those apply to healthcare."
Amy Mansue is the president and CEO of Inspira Health. Photo courtesy of Inspira Health Network.
Still, it took "many, many months of conversations with our physicians, getting them comfortable to open up their schedules, and allowing patients to schedule themselves," Pacek says.
Kyruus technology initiates the self-scheduling, then hands off to the Cerner EHR to create the appointment and subsequent reminders to patients.
Prior to implementing self-scheduling, Inspira Health, during the pandemic, had been experiencing a high-call abandonment rate at its call center, Mansue says. "They couldn't respond to all the volume."
Out of 4,255 appointments that have been made using the self-scheduling technology across 86 owned-practice providers, 54% are new patients. Beyond the owned-practice providers who are set up for self-scheduling, another 441 providers on Inspira's medical staffs can be found using the search and match tool on the Inspira Health website.
Data from Kyruus also highlighted differences in care between providers. One doctor would reserve 40 minutes for treatment of a new patient, but another reserved only 30 minutes. Leadership was able to work with physicians to standardize length of appointments.
"It's physician equity, and patient equity, as far as how many patients can be seen in a day," Pacek says.
"Having patients schedule in, it requires some giving up of control," Mansue says. "It allowed us to have some dialogues that we needed to have anyway and hadn't had. Getting [providers] to standardize and understand the importance of it from the patient perspective has been a critical component of this work."
The growth in the number of patients helped physicians to embrace the new self-scheduling system. That growth also put demands on Inspira Health to hire additional physicians in certain areas.
"It helped us feed our strategic plans, as we went forward to identify where the needs are of our community," Pacek says.
In fact, based on the growth prompted by physician directory services including self-scheduling, including an 11% surge in organic search traffic, Inspira Health is looking at hiring 100 new physicians, including physicians who will replace others who are retiring, Mansue says.
The growth of telehealth during the pandemic also played a role.
"We saw during COVID that the national data showed us that 40% of the people were willing to change their physician and their health system, if they couldn't schedule online and couldn't schedule a telehealth visit," Mansue says. "They wanted that flexibility and convenience."
"Physicians wanted to see people in person," Pacek says. "But that's not always what the consumers want. This system has given us data that's allowed us to see that."
Patients are looking for the kind of experience in healthcare that they already experience in other industries, Mansue says.
"You go into a Target, you know how you're going to interact," she says. "You know basically what's in what area. Patients are looking for that same type of consistency from us in healthcare."
Visits involving a physician exam are not scheduled as telehealth appointments, and the self-scheduling templates are set up to recognize that appropriately, he adds.
Inspira Health is also in the process of adding self-service rescheduling of appointments, something that previously required calling the physician's office, Pacek says.
At this point, the system hasn't yet begun to actively market the capability, in part because the work of hiring the additional 100 physicians has not yet been completed, Mansue says. "We had no sense that we would get this much new patient growth," she says.
In addition, Inspira Health's call center is now piloting the ability for call center workers to schedule appointments for patients, using the same Kyruus software, Pacek says.
Editor's note: This story was updated on October 6, 2021. 
"People have learned that they can run their lives from their computers. And they have different expectations, and those apply to healthcare."
Scott Mace is a contributing writer for HealthLeaders.
---
KEY TAKEAWAYS
Jammed call center and pandemic conditions prompted months-long leadership-physician dialogue leading to culture change, letting patients self-schedule
Scheduling software hands off appointment slots to EHR software
New patient surge has prompted system to hire 100 physicians