Providers seek new care coordination solutions for high-priority patients, finds care coordination panel
Coordinating care and services for high-risk and rising-risk patients is increasingly complex, involving frontline care coordination and primary care teams, post-acute providers, home health agencies, and health plans. What's the key to success? It starts with near real-time identification of high-need patients and rapid intervention. Achieving it requires active care coordination workflows and advanced risk-scoring models.
A HealthLeaders Care Coordination NOW Summit, sponsored by Bamboo Health, recently explored the top challenges and solutions in care coordination for high-risk and rising-risk patients. During a panel discussion entitled "Rising Risk: Patients at Highest Need for Care Coordination," Adria Grillo-Peck, vice president of integrated care management at IU Health, and Jay Desai, vice president of strategy and partnerships at Bamboo Health, stressed the need for creative strategies that address care transition delays, growing social issues, and staffing shortages, to ensure high-risk patients receive timely, cost-effective, high-quality care. Below are the highlights of this conversation.
Top pain points
Care coordination challenges are growing. According to Grillo-Peck and Desai, the most pressing concerns when managing high-risk and rising-risk patients include the following:
Lack of resources, including nurses and beds
Incomplete data picture when prioritizing multiple patients
Care managers lack clear direction for follow-up workflows when given data on risky patients
Risk-stratification algorithms based on old claims data
Growing social issues
Managing multiple healthcare providers
Reducing avoidable days
Ideally, determining care goals for a high-risk or rising-risk patient needs to happen from the start with their primary care physician "as opposed to patients already in crisis," says Grillo-Peck. Unfortunately, this doesn't always happen. Challenges begin with overburdened nurses who lack adequate resources and data to prioritize care for a list of patients they don't know, says Desai. "How do you figure out whom to prioritize when you're short-staffed?"
Grillo-Peck agrees, adding, "One of our biggest challenges is just finding placement and resources for some of these patients." She says patients presenting at IU's academic medical center in downtown Indianapolis have some of the most significant care coordination challenges. "We have several undocumented patients and cannot secure post-acute services after they leave us." Further challenges include delayed care transfers that increase avoidable days, a shortage of case management RNs, and continual headaches related to care coordination for patients with multiple providers.
Primary risk indicators
Desai and Grillo-Peck agree that advanced analytics is key to identifying high-risk and rising-risk patients. Grillo-Peck notes that IU Health has developed a readmission risk assessment, which looks at medication and psychosocial issues, patients in palliative care, and those with physical limitations. "That is our number one way of identifying risky patients. The patient's score determines if we will continue to follow the patient. We also have a readmission flag within our EHR that shows if a patient is a 30-day readmit."
In addition, the organization has a daily risk stratification report on the number of lives at risk and a daily report on any patient readmitted within the last 30 days. "As a tech company, we use the same indicators to help our customers identify rising-risk patients," who may have multiple chronic conditions, are over or underutilizing the healthcare system, or may be uninsured or underinsured, adds Desai.
Innovative care coordination
IU Health is also on a mission to ensure it reaches every patient with complex care needs. For example, IU Health developed a rehab-to-home program for patients who are undocumented and unable to go to post-acute services once they leave the hospital. "We've also sent them back to Honduras, Mexico, and India through Angel Flight," she says.
The health system also started a pre-certification program to speed the transition from hospital to post-acute care (and to stay on top of utilization management criteria to reduce denials), with phenomenal results, including turnaround times dropping from 72 hours to eight hours, saving 4,000 days in under a year. IU Health also created an unlicensed case management consultant position that handles patient referrals, transportation, and other needs in response to a 30% nurse vacancy rate earlier this year.
IU Health also developed a congregational care network through partnerships with congregations across Indiana to address increasing psychosocial, social determinants of health, social isolation, and loneliness issues that worsened during the pandemic.
Bamboo Health is also developing new solutions to help providers combat the challenges of coordination care for rising-risk patients. Their Rising Risk solution helps providers identify emerging high-risk and multi-visit patients in real time and offers a follow-up workflow to better manage their care and costs.
Desai also says it's also crucial to engage pharmacists to manage medication recommendations for high-risk and rising-risk patients. "Pharmacists must be able to support the medication reconciliation process in a timely way with the full set of data at the site of care." Grillo-Peck agrees, adding, "Our pharmacists do complete the med-rec on admission…and are part of our multidisciplinary rounds."
The benefits of AI and ML for risk identification
Data backed by artificial intelligence (AI) and machine learning is vital to proactively identifying high-priority patients. IU Health's social vulnerability index identifies patients by zip code who could be at risk for food insecurity, transportation, and other issues. It also has an EMR algorithm that stratifies patients into low, moderate, or high risk. According to Desai, software companies will play an essential role in advancing AI and machine learning to ensure that data is even more precise and helpful to clinical managers in the future.
All hands on deck
Grillo-Peck and Desai conclude that in the future, healthcare will need to take advantage of different job roles with the right skills to handle high-priority patients. "Social workers have a unique skill set to dive into the root cause of why a patient is a high risk," says Grillo-Peck, noting that IU Health recently hired a complex care social worker who works on financial issues benefits coordination. The organization also has community health workers under its population health model. "People are investing a lot more in staff augmentation in the form of community health workers across the country, which is critical," adds Desai.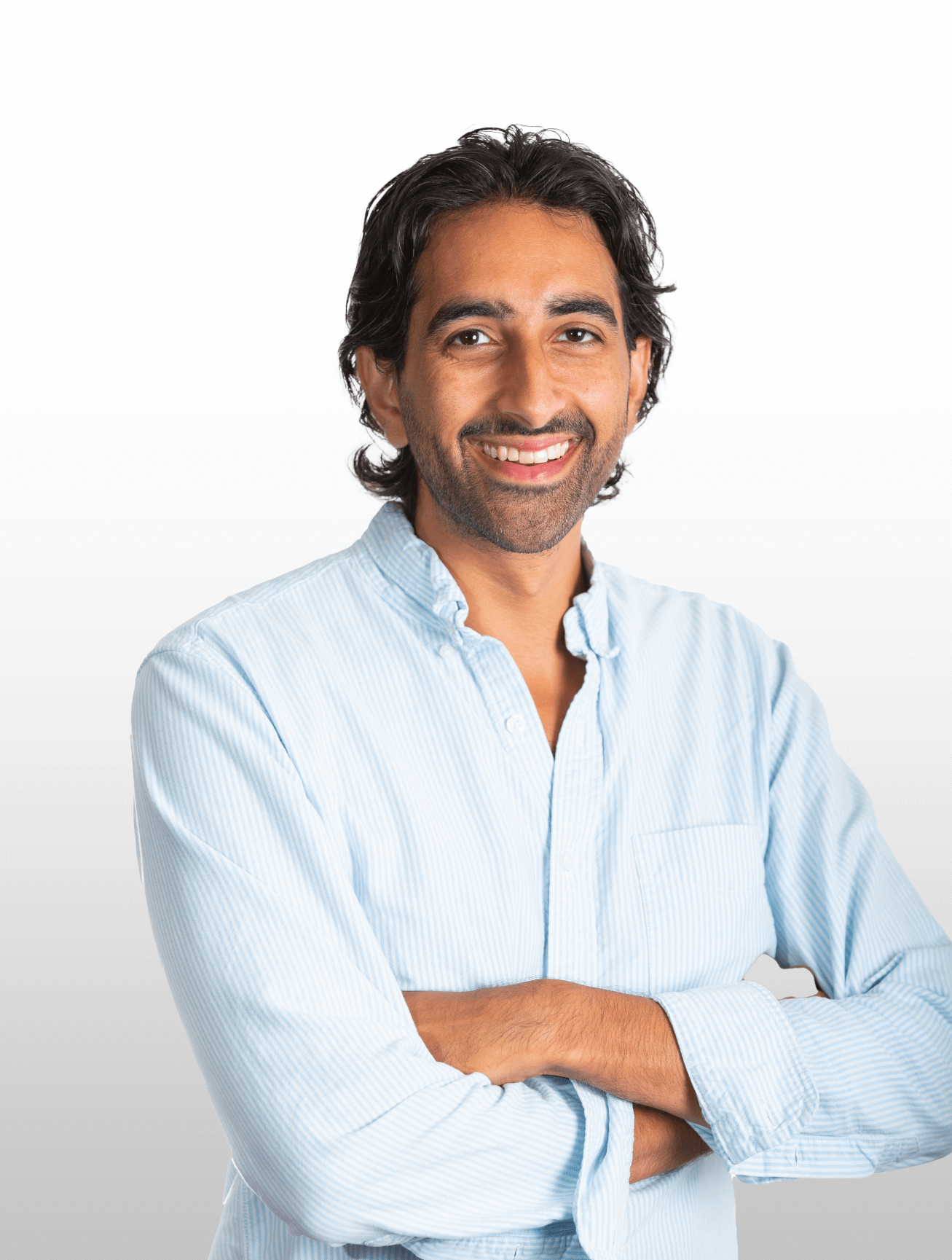 Jay Desai, Senior vice president of strategy and partnerships, Bamboo Health.