Value-based care is the growing alternative to healthcare's traditional fee-for-service payment model as the industry seeks to evolve to a more effective healthcare delivery system. Instead of paying providers for the sheer quantity of healthcare services performed, value-based arrangements incentivize providers on the quality and/or effectiveness of that care.
Centers for Medicare & Medicaid Services' (CMS) Innovation Center recently accelerated this transition by publishing a 10-year strategic roadmap that prioritizes value-based care.
"For healthcare leaders who are not yet there, now is the time to embrace the value-based journey and refocus efforts on putting the patient first," says Chan Chuang, MD, Chief Medical Officer and Medical Group President at Envision Healthcare. Below, Dr. Chuang addresses key highlights in the landscape of value-based care, the critical role clinicians will play in bringing about that future, and the importance of innovative care models such as integrated care and the Emergency Triage, Treat, and Transport (ET3) model.
Q: When discussing healthcare's future, value-based care always comes up. How do you describe value-based care, and what makes it so critical to the evolution of our healthcare system?
A: Given how our current healthcare system, care delivery and reimbursement model are structured, our country is faced with an unsustainable cost structure of increased healthcare spending coupled with relatively low health outcomes. The U.S. ranks close to last among developed countries in terms of health index and life expectancies. The pressure to shift to value-based care is not only about putting the patient-clinician relationship at the forefront but also about making care more accessible, affordable and sustainable while improving patient outcomes and the overall health of our communities.
One area in which we can see the value-based equation in action is the focus on appropriate sites of care. An example of this is the move of select elective surgical cases from higher-cost inpatient settings to ambulatory surgery centers (ASC). ASCs have demonstrated to be a more convenient setting for patients, a more efficient model for surgical cases and a lower cost of care environment, all while yielding the same or better clinical outcomes. COVID-19 has also shifted how patients and clinicians approach and embrace alternative care settings, such as virtual healthcare, urgent care clinics and in-home care. Aligned with the right incentives, these care models allow patients to receive the most appropriate care when and where they need it while achieving the Triple Aim: improved patient experience, improved population health and stewardship of our resources.
Q: What are the major advantages of value-based care as opposed to a fee-for-service model?
A: Value-based care enables us to pivot to a model that is more sustainable for patients and clinicians, one which is also grounded in scientifically proven data points that more care doesn't equal better care.
From the clinicians' perspective, our goal is to provide the best possible care to patients and make sure they are set up for success throughout their care journey. Value-based care aligns with that effort because it prioritizes reimbursement for positive clinical outcomes, allowing for investment into healthcare infrastructure that focuses on the health of the population. More importantly, it encourages every stakeholder in the healthcare system to be more intentional about how they support clinicians in the delivery of patient care.
Healthcare systems and providers who participate in an alternative value-based payment model differentiate themselves and put themselves in a stronger business and financial position to lead the healthcare industry, especially in the current environment where we are faced with significant clinician and nursing labor shortages, increased patient volume lability and uncertainty, and declining fee-for-service reimbursement.
From the consumers' vantage point, in the ideal value-based world, patients will be able to spend more time with their physician and/or care team, be motivated to improve their health outcomes with lower cost-sharing responsibilities and have better experiences without being rushed through the healthcare delivery system.
Want to read the full article? Here's a preview of what you'll find:
How Envision is incorporating value-based care into their services
Dr. Chuang's advice for hospital leaders who are either still on the fence about transitioning to value-based care or ready to get started but unsure exactly where to begin.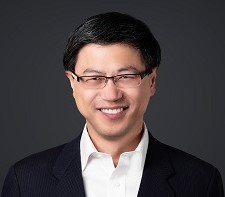 Chan Chuang, MD, FCCP, FACP is the Chief Medical Officer and Medical Group President at Envision Healthcare
Envision Healthcare is a leading national medical group that delivers care to more than 30 million patients each year. See how Envision supports partners across the nation by exploring their solutions.