Healthcare staffing is undergoing a transformative shift, driven by technological advancements, evolving patient needs, and a global focus on accessibility.
As health organizations navigate this rapidly changing landscape, healthcare staffing agencies must step up to the challenge of anticipating future demands and proactively addressing emerging issues. But forward-thinking agencies can rise to the challenge and start to disrupt the status quo, supporting health organizations while embracing innovative strategies to tackle future challenges.
Automation and AI for Data-Driven Insights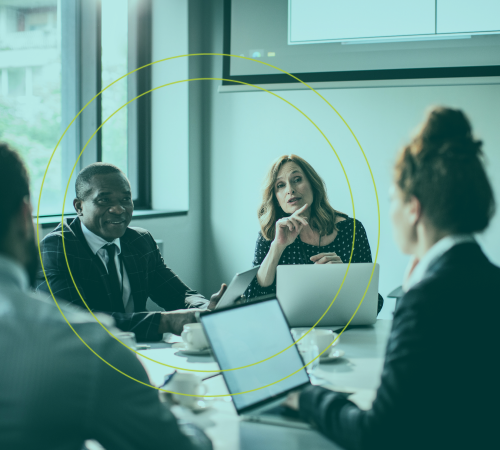 Automation and artificial intelligence are powerful tools with the potential to fundamentally transform the delivery of care, leveraging real-world data-driven insights directly into patient care. Staffing agencies must harness this power to support their health systems and arm them with data that helps them perform—and transform. With the advantage of historical data and industry trends, agencies can predict staffing needs with higher accuracy, enabling health organizations to:
Maintain balance between permanent staff and flexible, on-demand workers, ensuring cost-effectiveness and operational efficiency.
Automate time-consuming, high-volume, repetitive tasks, returning valuable time back to healthcare professionals.
Streamline workflows and revitalize care teams facing burnout by supporting clinicians in decision-making and alleviating administrative burdens.
Embrace Virtual Nursing
Virtual nursing is the industry's hot topic, poised to revolutionize patient care delivery. Advanced technologies like telemedicine and remote monitoring provide time-sensitive care and guidance from afar and increase the likelihood of positive patient outcomes. And virtual support certainly helps increase unit efficiency and alleviate workloads, supporting understaffed and overworked clinicians affected by burnout. There's much to gain from virtual support, and staffing agencies have the unique opportunity to play pivotal roles in this revolution:
Recruitment and Placement
Agencies can help ensure a smooth transition to virtual care, focusing on recruiting highly skilled virtual nurses with clinical expertise and strong digital communication skills.
Different virtual nursing roles may require specific areas of expertise, like teletriage or remote monitoring. Agencies can match hospitals with the right virtual clinicians, with the right skills, for the right jobs.
Flexibility and Scalability
Virtual nursing requires flexible staffing solutions to accommodate natural patient fluctuations. Staffing agencies can provide scalable options, allowing hospitals to flex their workforce based on changing needs.
Redefine the Talent Pool
Right now, it would take more than 203,000 new registered nurses a year to combat the clinician shortage left by nurse retirements and transfers, according to the Bureau of Labor Statistics. We must redefine what a talent pool could be to help close the healthcare talent gap and start placing diverse, available clinicians in roles.
Tap into Global Recruitment
The future of healthcare staffing is borderless. Talent can be sourced around the globe, breaking geographical barriers and expanding the talent pool. Recruiting qualified international clinicians helps fill niche roles, addresses seasonal demands, and gives hospitals access to specialized skills and diverse perspectives.
Develop Agile Staffing Models
Flexibility is the new currency. While this is true across all industries, healthcare's future demands agility, and staffing partners can help solve future issues by supporting elastic models that embrace the gig economy. With a flexible workforce model, organizations can respond to fluctuating patient volumes swiftly and adapt to rapidly changing healthcare requirements, reducing the risk of staffing shortages.
Building Collaborative Partnerships
Healthcare staffing agencies must be equipped to offer a comprehensive ecosystem of talent solutions that cater to their client's complex needs. Collaborative partnerships go beyond transactional relationships, forming strategic alliances that share a common vision for the future. By aligning goals and objectives, agencies and organizations can begin long-term relationships rooted in trust and reliability.
For instance, at Medical Solutions, we work closely with clients to get to the root of their workforce issues. Sourcing sustainable solutions from the many partnerships within our healthcare talent ecosystem allows us to design diverse solutions that prepare clients for future workforce demands.
Conclusion
The future of healthcare staffing is brimming with possibilities, and future-driven agencies are well-positioned to drive innovation and address upcoming challenges head-on. From leveraging data-driven insights to redefining the talent pool, healthcare staffing agencies play a pivotal role in shaping the industry's current trajectory. Only with provocative strategies, agility, and a culture of continuous improvement can we help health organizations build a resilient and adaptive workforce for the future.

Medical Solutions places quality nurses, allied health professionals, and interim clinical leaders in contingent, permanent, local, and per diem positions.