David Danhauer, MD, is retiring after 37 years in healthcare, the last decade spent as chief medical information officer at Kentucky-based Owensboro Health. He talks to HealthLeaders about the challenges and successes and his role as an enabler for innovation.
Editor's note: This article appears in the September/October 2022 edition of HealthLeaders magazine.
After a 37-year career in healthcare, David E. Danhauer. MD, is retiring.
Danhauer has served as chief medical information officer and senior vice president at Kentucky-based Owensboro Health for more than a decade. While with the health system, he oversaw the implementation of an electronic health record platform, supported the growth of an ambulatory care group that now comprises 180 providers in 30 locations, and helped design a $500 million, 450-bed regional hospital.
Prior to that, he was a pediatrician, first running a solo practice for 11 years, then as part of Owensboro Pediatrics.
Danhauer recently spoke about his experiences in an e-mail Q&A with HealthLeaders.
Q: How has the role of Chief Medical Information Officer changed over the years?
Danhauer: CMIO roles have been evolving from an EHR enabler to a strategic clinical IT leader/expert. This transition has required the development of skill sets in leadership/management, project management, and contracting, as well as the ability to network at regional and national levels. The need to stay current with evolving technologies and trends is critical to the success of any CMIO.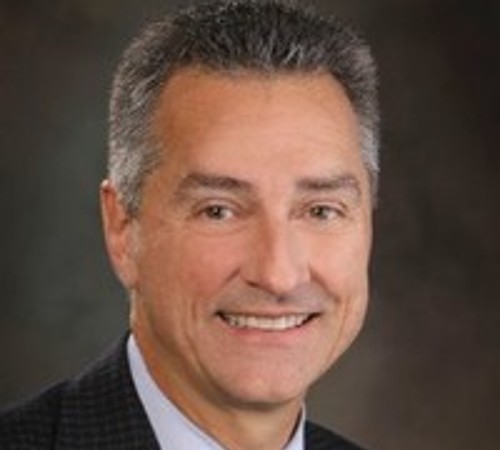 David Danhauer, MD, chief medical information officer and senior vice president of Owensboro Health. Photo courtesy Owensboro Health.
Q: How does the CMIO fit into a health system's leadership structure, and what are the CMIO's responsibilities?
Danhauer: The CMIO is the lead clinician in all things IT. It is the true blending of clinical expertise with IT expertise. The CMIO must be a master of language translation between clinical and IT roles.
Q: How has innovation played a part in your role?
Danhauer: Having the passion for always improving how we provide care has helped me stay focused on innovation. Keeping my clinicians' point of view in the forefront allows me to challenge IT be innovative and patient safety-minded.
Q: What are the biggest challenges you now see in healthcare that innovation can address?
Danhauer: Our regulatory burden on clinicians is a constant challenge. IT is looked at to minimize the impact on clinicians, but finding new ways to mitigate this has been challenging. Cyber security vs the need for access keeps me awake at night.
Q: Could you list the 3 or 5 most impactful innovations in healthcare that you've seen, and why they've made such an impact?
Danhauer:
EMR adoption: This has been the most disruptive change in medicine ever.
Interoperability: Providers now have immediate access to the clinical info they need at the time of care.
IT Mobility: Providers can now access data when and where they need it.
AI and Data Modeling: Collections of massive amounts of clinical data with intuitive research allow for trending at levels never before possible.
Q: What are you most excited to see in healthcare going forward?
Danhauer: For my providers, I look forward to the advanced computerization that allows them to treat patients rather than deal with computers. This ambient environment allows for seamless documentation without the interference of a computer. AI will allow for improved diagnosis and therapy for all our patients.
Q: What has surprised you the most about what you've seen happen in healthcare?
Danhauer: My dream of simplified workflows for providers has been upended by the regulatory burdens now placed on providers. Certainly the advancement of data availability has helped, but many are overwhelmed by too much data.
Q: What worries you the most about the future of healthcare?
Danhauer: I hope the future will allow for better ergonomics, improved AI for data presentation and simplified workflows.
Q: What are you biggest accomplishments?
Danhauer:
EMR adoption and usability.
Development of a provider support team specifically related to the IT needs of providers with top notch ratings.
IT governance structure.
Regional CMIO group meetings.
IT patient safety engagement.
State and national HIE interoperability.
HIMSS National Physician Committee Chairmanship.
HIMSS Fellow.
Many regional and national presentations on top IT issues.
Q: Any regrets, or things you wish had been done differently?
Danhauer: I feel the CMIO should have a larger seat at the leadership level as it comes to organizational strategy.
Q: What are your plans for retirement?
Danhauer:
More family time!
Travel.
Scuba diving around the world.
Explore new hobbies.
Dedicate more time to my church and local charities.
Eric Wicklund is the associate content manager and senior editor for Innovation, Technology, Telehealth, Supply Chain and Pharma for HealthLeaders.