Villain created the first provider-owned personal protective equipment manufacturing facility in the United States for nearshoring supply.
Ochsner Health System in Louisiana experienced supply shortages during 2020 just like other healthcare organizations. But it got a head start stocking up. Prior to the COVID-19 pandemic, Ochsner's Régine Villain, SVP of supply chain network and chief supply chain officer, was paying attention to the news. At the start of 2020, a mysterious disease was impacting people in Wuhan, China. Soon after, Cardinal Health issued voluntary recalls of medical gowns made in that country. The gowns were part of custom packs, the cornerstone of operating room procedures. This one-two punch affecting China's manufacturing and labor led Villain to an "aha" realization. She foresaw others in China getting sick, which—along with the manufacturing issues—would impact healthcare supply production.
She told her team to start stocking up, as she anticipated shortages. Villain also sent a system-wide memo asking staff members to tell her what services and items were essential, as they could be in a shortage situation soon.
Villain was still relatively new at Ochsner, having joined in February 2019. She had not yet proven nor "Ochsnerized" herself, she says. But she was no stranger to crises, having worked in supply chain at New York-Presbyterian Hospital during 9/11, and she was comfortable with crisis management.
COVID-19 walloped New Orleans after the February 2020 Mardi Gras season. "I knew it was go-time. I needed to rise up as a leader and make sure my team knew I would be there with them. I wanted the organization to have a sense of comfort I was leading them through that as a supply chain leader," she says.
Going into the first wave, the health system's supply chain started in a position of strength. But she quickly realized that the supply consumption rate was far surpassing the accumulation levels. As Louisiana's largest nonprofit, academic healthcare system, and the Gulf South's largest health system as well, Villain says, this had a big impact. Villain is responsible for 25 owned and managed hospitals and more than 100 clinics, with 32,000 employees and 4,500 employed and affiliated physicians. The health system treated about 900,000 patients in 2020, she says. Villain is responsible for strategic sourcing, contracting and procurement for these entities, including all physician preference items, purchased services, capital support, procurement facilitation, logistics, distribution, transportation, and warehousing of these items.
Diversity is key
At the beginning of the crisis, Villain expanded her network outside the department, forging close relationships with clinicians like infectious disease specialists. This helped her understand their needs, set new policies, and tailor the organization's messaging. One example is minimizing how many family members could visit a sick person, partly to reduce and preserve PPE.
With so many organizations trying to secure PPE from China, "we walked away from China because we knew it was a mess," she says. Medical systems in New York, Washington, and Louisiana were surging at the same time, competing for the same resources. "Ingenuity became the key to get out of this bind."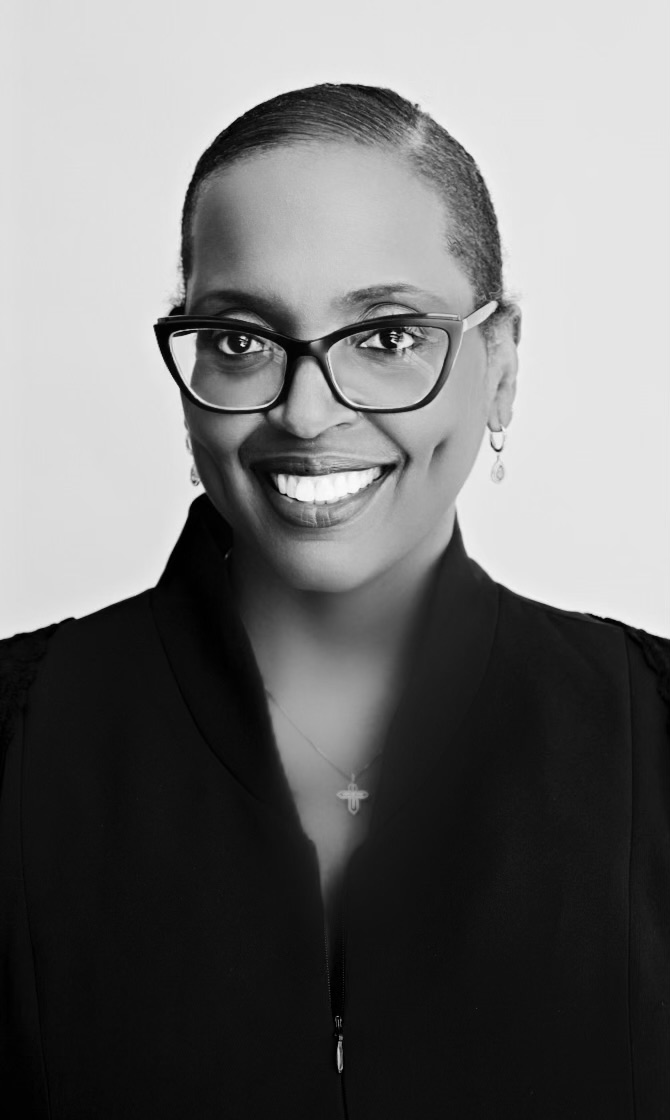 Photo credit: Régine Villain is the SVP of supply chain network and chief supply chain officer at Ochsner Health System. Photo courtesy of Ochsner Health System.
Villain's department began diversifying its sourcing, finding vendors in Brazil, Mexico, South Korea, Australia, Germany, and Canada. Even though COVID was finding its way to these other countries, it was not yet as bad there, and every bit of sourcing helped.
Many of these vendor connections were a result of personal connections. "It didn't matter that Ochsner didn't have a relationship with the vendor," she says, but her relationships mattered. "It was those connections that made a huge difference and created a differentiating factor."
Pivoting to do things differently
Relationships also helped when working with local businesses to create PPE products. Mardi Gras is a huge industry in Louisiana, and the surge occurred just after the season ended. Factories finished with Mardi Gras costume-making pivoted to making PPE. Local distilleries proactively approached Ochsner with offers of hand sanitizer. "They weren't going to be making booze anytime soon. The primary ingredient of hand sanitizer is alcohol. We got that!" she says. The community rallied around the health system to make sure it had what it needed.
The staff also had to reconsider its usual ways of doing things, thinking creatively. That meant changing to some reusable items rather than disposable ones. It also meant implementing conservation measures. Instead of disposing of gowns after one use, clinicians used gowns longer if safety evidence showed it could be done.
"I call it going back to 'yabba-dabba-doo' time—what we did before we got so fancy," she says. It's balancing the basics without compromising safety or effectiveness. That practice is still happening, as supply chain shortages have continued with different products, especially for those without alternatives, as some medical products only have one main manufacturer. Raw material shortages, like resin, are forcing clinicians to rethink how they do things.
Standing up a factory
After the second COVID wave, Villain began talking about creating a resiliency plan which included PPE nearshoring options. This led to the biggest project Villain took on in recent years, and her proudest one at Ochsner. The health system created a joint manufacturing partnership called SafeSource Direct to produce PPE in Louisiana. It's the first provider-owned PPE manufacturing facility in the United States, she says. The partnership includes Trax Development and Vizient, which will eventually make products available to its members.
"This was almost like a mind-bending exercise because I have to be the provider, supply chain leader, and now the manufacturer in the business of making stuff," she says. "I am my own customer."
SafeSource is focusing on essential line items like gloves, gowns, masks, respirators, caps, and shoe covers, "the bread and butter of everything we do in healthcare," she says. The gloves are being produced now and going through an accelerated FDA approval process. They can be sold to non-healthcare entities without the same requirements, until they are FDA-approved. She plans to source 100% of Ochsner's glove volume through SafeSource Direct. The facility, which is 2.5 hours from New Orleans, in Lafayette, Louisiana, will produce 1­–2 billion gloves per year.
Ochsner is not manufacturing the supplies to save money. "We're looking at this to create that supply assurance lifeline, making sure we have the resiliency in our ability to source," she says. That said, they plan to scale the manufacturing capabilities across multiple industries and entities. The partnership is looking at how to diversify the business to offer the products to others, so that ultimately Ochsner will not be the only customer. "The idea that we are playing a part in helping to stabilize the market for supply chain availability is rewarding," she says.
Much of Villain's time at Ochsner has been dealing with COVID. "The supply chain has been in a constant line of fire since 2020, because of PPE, the first wave, second wave, and the hurricane [Ida]," she says. "The supply chain is where everything converges. Everything everyone needs comes through the supply chain."
She credits her staff with staying motivated and positive, even with the constant pressure. "I know without a doubt that none of the things we were able to do would have happened without the people we work with."
Deborah Abrams Kaplan is a contributing writer for HealthLeaders.
---
KEY TAKEAWAYS
Relationships matter when it comes to finding new vendors and calling in favors during a crisis.
Connecting the dots on news stories can provide insights and an early advantage in preparing for challenges ahead.
Obstacles allow teams to think creatively and question whether to change how things are always done.
To retain control over key needs, it can pay off to think outside the box and invest in related products and capabilities.