Healthcare providers are partnering with electronic health record companies to create upgrades that make the technology platform more responsive to clinical needs.
Healthcare providers are working with electronic health record companies to "co-create" updates that improve the EHR platform and help clinicians make better use of the technology.
At Hendrick Health in Abilene, Texas, clinicians have been studying day-to-day interactions on the health system's Sunrise EHR and using that feedback to fine-tune the software.
The EHR industry "has not been sensitive to the clinician's input of the data, how it is stored, and how clinicians can review the data on the back end," says Joshua Reed, DO, the health system's medical director of case management and utilization review.
According to Reed, he has seen "a widening gap between what [technology] I would use at home and what I would use at the hospital" since 2006, when he started medical school.
"Instead of that gap shrinking the way we would expect through multiple iterations or upgrades, it almost kept getting wider," he says.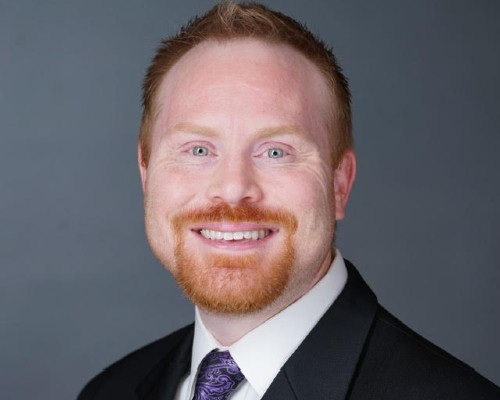 Joshua Reed, DO, medical director of case management and utilization review, Hendrick Health. Photo courtesy Hendrick Health.
EHRs have "really highlighted kind of the brokenness of medicine," Reed says. "We've moved away from patient-centered elements of care, and we moved purely into a regulatory means of checking boxes and things like meaningful use."
In an effort to remedy this, Allscripts in 2020 turned to a veteran software designer, Jenna Date, an adjunct professor at the Human-Computer Interaction Institute at Carnegie-Mellon University who specializes in human-centered design. The company hired her as chief experience officer for healthcare solutions, and she remains CXO and vice president with the sale of its hospital and large physician practices business unit to Harris. The unit has now been renamed to Altera Digital Health.
"We use ethnography to be able to go in and spend hours with clinicians," Date says. "We're focused on the bigger picture. What happens when you come in in the morning? What happens, what's the first thing that you try and get done? What happens at night? What happens on call? We look at different hospitals, not just Hendrick. It was a few hospitals that we visited. And then we look for patterns across those hospitals."
The collaboration with Hendrick Health identified four such patterns: a drive for simplicity, helping physicians get back to basic tasks, corralling regulation-fueled triggers and alerts in the EHR, and a need to focus on patients.
"Over the course of two years, we've come back to Josh time and time again and his team at Hendrick and a multiple of other connections," Date says.
Other healthcare leaders have echoed the importance of the human factor in modifying EHRs.
"As a former software programmer and EMR analyst turned chief information officer, I found it refreshing to see Jenna Date and her team's innovative approach to making our EMR better," says Andrew Watt, MD, FACEP, vice president, chief information officer, and chief medical information officer at Granite One Health and Catholic Medical Center in New Hampshire.
"She came to our health system, sat with our physicians, and watched their daily workflows," he says. "Her team took that insight and challenged her company, which designs using programmers, to be open to ideas on what is really important for caregivers on the screen. She let our providers play with working prototypes. Her team solicited feedback and observed how our people interacted with these prototypes. She is advancing the idea that design can reveal function for the first time in our EMR."
Reed likens most EHRs to "digital shoeboxes" that don't bring the most relevant and useful information to clinicians' attention. And that, he says, hinders clinicians in using the platform to improve care outcomes.
The result of the Sunrise redesign, Reed says, is an EHR that is a true digital assistant to the clinician, one that can be customized to the needs of a particular hospital or health system but not be over-personalized.
"Customization is taking a basic set of software and modifying a few of the things to make it work better for that system," he says. "Personalization is literally taking every physician and making a template for them. And that's the wrong direction, in my opinion, because that moves away from standard of care. Instead of having one protocol, you now have hundreds of individual pseudo-protocols that become impossible to manage."
Although modern software is often a developer collaboration based on agile software development via daily or weekly software development sprints, healthcare apps can't exactly be built in the same agile way that consumer apps are built these days, Date says.
"We have sort of like a waterfall agile, where we do our due diligence to be able to put requirements in place early, give designers the time to be able to do all of that work and usability test it, and then we have enough to go into a sprint where we say okay, development, this is what it should look like," Date says.
Measuring the effectiveness of the redesign is the next challenge for Reed and clinicians at other Allscripts Sunrise-powered facilities, who will be going live with the Sunrise 22.1 update during June.
"Instead of hardcore metrics, my brain goes more to the anecdotes of, if I'm in the physician lounge, I'm hearing less complaining," Reed says. "I'm seeing more time to go see patients, less burnout, and some of the indirect measures."
"[The EHR industry] has not been sensitive to the clinician's input of the data, how it is stored, and how clinicians can review the data on the back end."
Scott Mace is a contributing writer for HealthLeaders.
---
KEY TAKEAWAYS
EHRs and clinicians haven't always gotten along, with clinicians saying they weren't developed with their input or their workflows in mind.
EHR companies are now working with health systems to design updates that meet four clinical goals: Simplicity, basic task completion, controlling alerts, and patient focus.
While these upgrades are designed to be customizable to the health system, they won't be personalized to a point that they interfere with clinical care.