In the second of a two-part interview, Brian Clear MD, chief medical officer of Bicycle Health, talks about treatment details and regulatory challenges.
Editor's note: This is the second of a two-part interview. The first part was posted on Wednesday, October 12.
Brian Clear, MD, has been chief medical officer of Bicycle Health since March 2021. In part 1 of this conversation with HealthLeaders, he discussed his journey from residency to his current role, why the company's opioid treatment method is underutilized, how the program works, the role telemedicine plays, and the support it has received by medical societies.
HealthLeaders: What does a typical Bicycle Health session involve?
Clear: Patients see our provider for an hour on the first day where they're establishing the diagnosis, talking through treatment options, making sure that the patient is on board with the telehealth-based treatment option, and then starting treatment the same day. There's a quick check-in with the patient the very next day to make sure they're doing well. Follow-ups are either 20 or 30 minutes.
Providers check in with the patient at least every week until we know that they're stable on early treatment, meaning they're comfortable on the correct dose of buprenorphine and they're able to give us a drug screen that supports that the medication is effective, meaning no illicit opioids and presence of buprenorphine.
It's a once-daily medication taken at home. Quite simple. We make sure every patient has a stock of at-home urine drug screens, and we use a random text messaging system to prompt the patient when to complete one of these screens, kind of like uploading photos of a check to your bank for deposit. Our app walks the patient through the process of completing a sample, then taking a series of photographs so that our provider can interpret the results of the drug screen.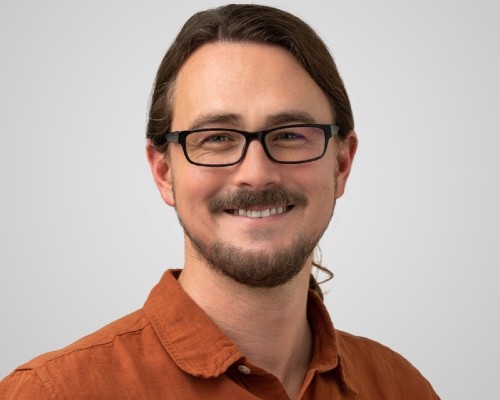 Brian Clear, MD, Chief Medical Officer of Bicycle Health.
We're also testing for fentanyl, specifically, for patients who can become pregnant. We're also doing home pregnancy tests. We can also do saliva-based testing where, if needed, we can directly observe sample collection and watch the whole test on camera if we have reason to believe a patient might be using someone else's sample. But we've done a genetic matching study on our urine tests and find that less than 3% of our patients in the study provided a false or tampered sample. So, we have high confidence in the urine test for most patients.
HL: Can they overdose at home on buprenorphine?
Clear: It's a problem more of the patient worrying about accidentally having taken too much or accidentally missing the dose. Buprenorphine as a medication is very, very forgiving of accidental mis-dosing. It has what's called a ceiling effect where, beyond a certain point, the medication actually stops having any additional effect because it saturates all the opioid receptors in the body. Once all the receptors are saturated, more medication doesn't have any receptor to bind to.
So it's essentially impossible for an adult who has a tolerance to opioids to overdose on buprenorphine. Similarly, patients can miss one or two days of dosing usually without experiencing considerable withdrawal. If they miss three more days, that's when opioid withdrawal starts to set it.
HL: What total population are you affecting at this point?
Clear: We have treated over 20,000 patients. When I say treated past tense, that's not the goal; treatment needs to be ongoing for the benefits of treatment to be ongoing. This medication reduces death and disability rates from opioid use disorder for as long as it continues. But just like if you stop your blood pressure medication, your blood pressure goes back up, we find that for most patients who stopped, they're likely to return to illicit opioid use within a year or two. So we have currently active in our program about 8,000 patients.
HL: And they're all being seen via telehealth through Bicycle Health doctors?
Clear: Yes, every one of our physicians is double-boarded in either family medicine or internal medicine and in addiction medicine. We also work with advanced practice clinicians. Those are nurse practitioners and physician assistants who have at least two years full time experience working with patients with opioid use disorder.
HL: How does this integrate with their other care, such as a local primary care provider?
Clear: About half of patients who come to us are established with a local primary care provider, and of those, about half of those patients are willing to give us permission to coordinate care with that local primary provider. We strongly encourage all patients to establish with a primary care doc if they don't have one already, and strongly encourage all patients to let us coordinate.
We'll send visit notes to that primary care doc. If they have questions or concerns, we'll make time to get on the phone with that primary care doc or their mental health home and make sure that that doctor is informed of the treatment that we're offering and also why, and the benefits that it offers to patients.
A lot of our patients do struggle with fear of informing their primary care doctor or their mental health professional of their opioid use disorder treatment, and it's a rational fear. We still running into issues where doctors who are not fully informed about correct opioid use disorder treatment will stigmatize patients when they become aware that they're receiving this treatment. In some extreme cases doctors will decline to continue working with the patient, which frankly is unconscionable. We do still run into that. But we believe that through communicating very proactively, we can help primary care docs and mental health docs understand that this is beneficial treatment for their patients.
HL: How does what you have learned compare to the new JAMA study?
Clear: What they found is very consistent with my experience of developing a telehealth-based program for opioid use disorder. We would have been happy if we could have done just as well as in-person programs, but what we've achieved are much better outcomes than we know is the norm in in-patient programs.
What the JAMA study looked at, and what is probably the most important thing to look at in determining how successful a program is with treating opioid use disorder, is how many patients stay engaged after a certain amount of time. The JAMA study looked at a year and a half, which is great. Most programs measure three months of engagement and don't look too far beyond that.
JAMA found that when you're looking at a group of patients before telehealth-based care for opioid use disorder existed and compare them to a group of patients after telehealth-based care for opioid use disorder existed, for patients who had telehealth as an option, and about 20% of them actually use telehealth, we find that their overdose rates go down considerably compared to patients engaged only in in-person care, and also their engagement rates and treatment after a year and a half go up considerably, by about a third compared to in-person treatment only.
And that's what we find in our program, too. We find that 70% of patients who start with us are still engaged with us after a year. That compares to my experience in in-person programs where if you've got more than 45% of patients engaged after a year, you're doing a really good job. 70% is kind of unfathomable.
HL: What's your biggest challenge?
Clear: The biggest challenge is regulatory. It's working to offer this care in states that currently ban it. And there are quite a few states that still ban it because, as I mentioned earlier, buprenorphine is not separated out from other opioids in the law, like it should be. The DEA has changed that at the federal level, but some states have been slower to follow suit and still have restrictions either on use of buprenorphine or on use of telehealth in general.
HL: What's the largest such state that still is problematic?
Clear: We were practicing in Alabama until about six months ago, and they enacted a new law banning the use of telehealth to provide treatment for opioid use disorder. We had to leave Alabama. And that was one of our states of greatest need.
HL: Are the payers on board for the long-term nature of this care?
Clear: Payers are very much on board. A couple of years ago, when I first started presenting to payers, it was common to have to lay out and explain the evidence for why we strongly recommend continuation of opioid use disorder treatment long-term. But now, I think that evidence is prevalent enough to where payers understand.
I rarely must have that conversation of convincing them of why ongoing treatment is recommended. The task is just to demonstrate that we can and that we do a good job of offering ongoing treatment for opioid use disorder.
"70% of patients who start with us are still engaged with us after a year. That compares to my experience in in-person programs where if you've got more than 45% of patients engaged after a year, you're doing a really good job. 70% is kind of unfathomable."
Scott Mace is a contributing writer for HealthLeaders.
---
KEY TAKEAWAYS
Most opioid use disorder treatment programs are limited to three months. Bicycle Health treatment is ongoing, and payers support it.
A new JAMA study of telehealth-based programs, studied over 1-1/2 years, found overdose rates go down "considerably" compared to patients in in-person care.
Regulations still prohibit such treatment in many states, including Alabama, which recently banned the treatment.