Mass General Brigham strives to not only be the best in the Boston market but also exceptional in the national and international markets.
The biggest clinical challenge at Mass General Brigham is coping with patient volumes in the inpatient and emergency department settings, says Chief Medical Officer Thomas Sequist, MD, MPH.
Sequist was announced as the health system's CMO in February 2022. He has been with the health system since 1999, when he started his residency at Brigham and Women's Hospital. He still practices as a primary care physician at the hospital, and before taking on the CMO role, Sequist served as chief patient experience and equity officer at Mass General Brigham.
Sequist recently talked with HealthLeaders about a range of issues, including the top clinical challenges at the health system, predictions for clinical care in 2023, and equity challenges at the health system. The following transcript of that conversation has been edited for clarity and brevity.
HealthLeaders: What are the primary challenges of serving as CMO of Mass General Brigham?
Thomas Sequist: The challenges of being CMO at Mass General Brigham reflect the broader challenges that we are experiencing across the health system. We have significant capacity challenges—the volume of patients who need care is substantial, and we are continuing to deal with the ebbs and flows of the COVID pandemic and the strain that creates.
HL: Tell me more about your capacity constraints.
Sequist: It is having enough beds in the hospitals for the patients who need to be hospitalized and having enough room in the emergency departments to take care of patients without long waits.
One of the drivers of the capacity challenges we are facing is the coronavirus pandemic—we are treating and managing those patients, whether it is in the emergency departments or the hospital setting, which creates a challenge in the inpatient setting.
Another capacity challenge is the process of admitting patients, caring for them, and discharging them in a timely way. When we are not able to manage the length of stay, we end up with not enough beds freed up for our new patients who need care.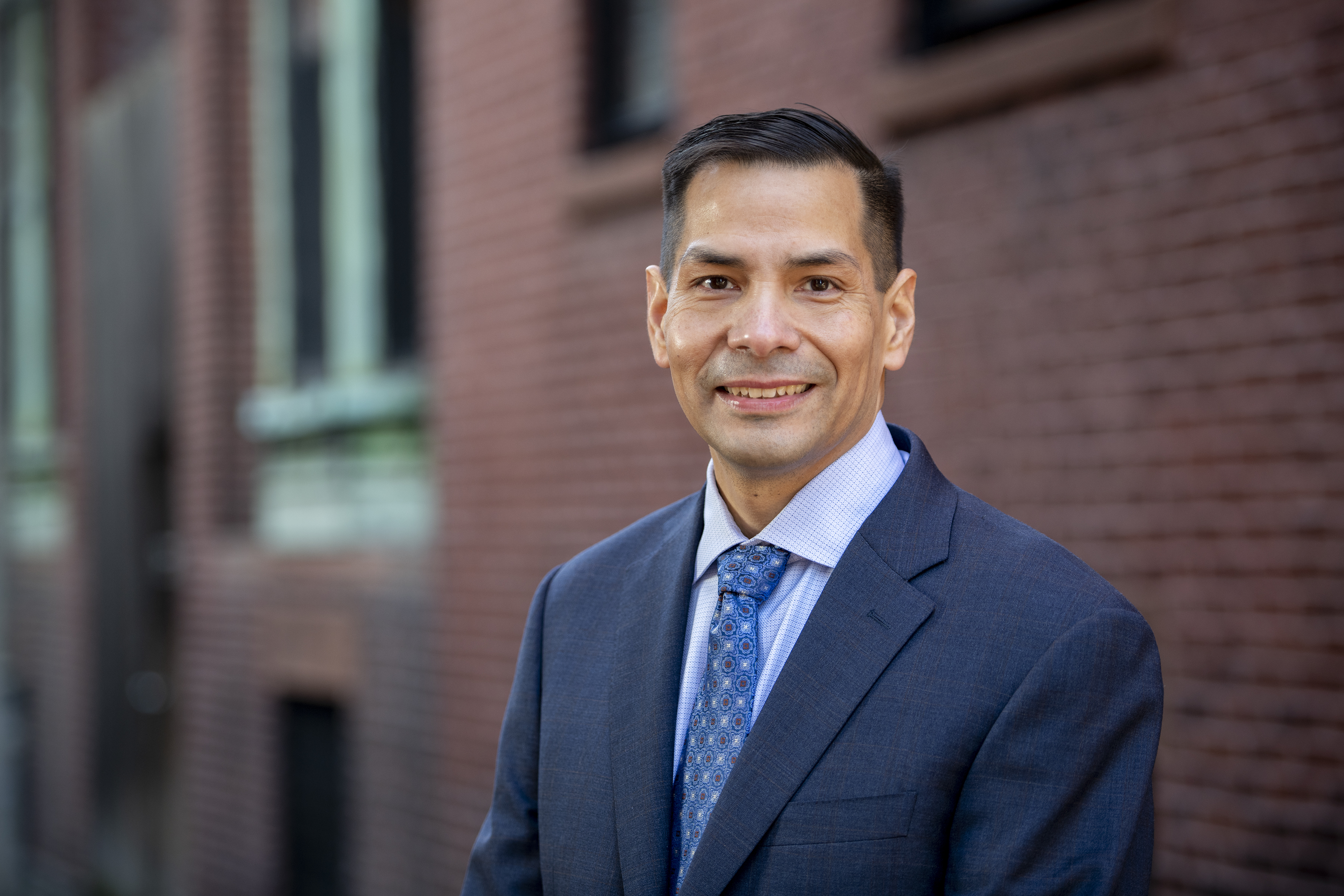 Thomas Sequist, MD, MPH, chief medical officer of Mass General Brigham. Photo courtesy of Mass General Brigham.
HL: Mass General Brigham is in a competitive healthcare market. What are the clinical challenges of working in such a market?
Sequist: At Mass General Brigham, we are always striving to be the best—to be the top performer not just in the local market but also the national and international market. We consider ourselves to be world leaders, not just leaders in the Boston area. With that context, we are trying to lead in many important areas such as research and innovation as factors to drive our patient care. Another area is caring for the patients who are sickest and most complex. We are always developing new care programs at our academic medical centers to care for the patients with the most complicated care concerns.
Then I would move to a different area, which is how do we provide care for the larger population that has less-complex care needs but significant care needs. That is where we engage our entire integrated delivery system from the academic medical centers to the community hospitals and the ambulatory settings to provide comprehensive care. Across the country, that is a challenge as we move to more and more integrated delivery systems. How do you design those systems such that you can meet the most-complex care needs and at the same time deliver on population-based needs such as primary care?
HL: Do you have any predictions for clinical care in 2023?
Sequist: The biggest thing that is going to happen for the healthcare system in 2023 is learning how to meet the needs of all our patients—from the most complex to the most generic—while doing that in the context of what we have learned from the pandemic. We need to avoid having a foot in two canoes, where we are managing COVID patients separately from managing the rest of our patients. We will be learning how to treat both sets of patients in a more integrated fashion.
HL: You previously served as the patient experience officer for Mass General Brigham. What are the keys to success in patient experience?
Sequist: Patient experience and equity are linked to each other and hard to pull apart. We must acknowledge that we have to meet the patient where they are; and in order to that, we have to truly understand who our patients are, and we have to be engaged not only in delivering their care clinically but also understanding who they are as a person. This is how you develop a successful patient experience strategy. Then equity comes into play. What that ultimately will mean is that we need to avoid saying that our gold standard is treating everybody the same. Our gold standard must be assuring the same outcomes for everybody, which is often going to mean treating people differently based on what they need.
HL: What are the primary equity challenges at your organization?
Sequist: Our equity challenges are much like those at other health systems. I frame it in two ways. One, we continue to have a primary strategy of being united against racism. That is a monumental challenge, and it is not a problem that we will solve over the next year or several years. This is a problem that has a long history, and it is going to take us a long time to make progress.
Secondly, another core challenge that we have is that many of the equity concerns outside of the healthcare system relate to social risk factors that our patients have. They relate to factors such as housing stability, food insecurity, and economic stability, which are the strongest predictors of health outcomes. As a health system, we must figure out how we fit into the patchwork of the public health system as well as the broader society in terms of social risk factors contributing to health.
HL: How do you rise to that second challenge?
Sequist: We rise to that challenge by ensuring that equity is one of our core strategies and one of our core priorities. That is something that we have committed to across Mass General Brigham, and it allows everyone to focus on equity and anti-racism throughout our organization. It also allows us to weave and embed those concepts into everything that we are doing across our organization. So, we have a foundation that everyone understands—one of our core priorities is equity across every facet of what we do. Then we layer on top of that a core set of focused priorities within the space of equity and anti-racism.
HL: Give me an example of that core set of priorities.
Sequist: In the ambulatory setting, one of those focused priorities is hypertension control. We have had a data-driven approach to figure out the areas we are going to focus on, and when you look at the data, a primary source of excess mortality and morbidity among Black and Hispanic patients in the Boston area is cardiovascular disease. One of the leading risk factors for cardiovascular disease is poorly controlled hypertension. We know that among Black and Hispanic patients the rates of achieving good control of blood pressure are lower in those populations compared to White populations.
We have developed many work streams across our delivery system all with the focus on enabling better blood pressure control. We are developing electronic tools that are multilingual for our patients with hypertension, ensuring that they have home-based tools to manage their hypertension such as electronic blood pressure cuffs, creating a workforce of digital navigators who help our patients understand Internet-based tools for managing their blood pressure, and creating a workforce of community health workers who can help our patients deal with access to care and other social risk factors such as food insecurity.
We are setting specific blood pressure goals and creating an accountability infrastructure within our leadership team and among our clinicians to achieve those goals.
Related: The Exec: 7 Questions With Yale New Haven Health's Chief Clinical Officer Thomas Balcezak
Christopher Cheney is the senior clinical care​ editor at HealthLeaders.
---
KEY TAKEAWAYS
To address patient capacity challenges, manage the ebb and flow of COVID-19 as well as length of stay.
One of the clinical approaches for a health system to function successfully in a competitive market is to focus on the sickest and most complex patients.
To rise to equity challenges, health systems should address racism and the social risk factors of patients such as food insecurity.