The new chief medical officer of Meritus Medical Center faces multiple challenges, including making the hospital the best care provider at the lowest cost possible.
While rural health has its challenges such as access, it is fulfilling because of the close connections between caregivers and patients, the chief medical officer of Meritus Medical Center says.
Atchuthanand Budi, MD, was named CMO of the Hagerstown, Maryland-based hospital in January. He previously served as associate chief medical officer of the medical center and was a physician-owner of a pediatrics practice for 20 years.
HealthLeaders recently talked about a range of issues with Budi, including the challenges of serving as CMO, learning about team-based care in neonatal intensive care units, and how running a pediatrics practice prepared him for physician leadership roles. The following transcript of that conversation has been edited for clarity and brevity.
HealthLeaders: What do you anticipate will be your primary challenges in serving as CMO of Meritus Medical Center?
Budi: I have multiple challenges. We are changing the way healthcare is seen in many ways. One is that we as an organization want to make healthcare more cost-effective, so we want to be the best care provider at the lowest cost possible.
Two, we are working on the equity of healthcare access for every person in our county and surrounding areas, which is a challenge because a lot of people are not able to access healthcare for reasons such as lack of transportation. We are addressing those issues by providing clinics in remote areas so people can come to us.
Three, we have changed our hospitalist program. Previously, we were working with a contracted group; now, all of the hospitalists are employed by Meritus. Hospitalists see about 80% of the patients in the hospital. We hired some providers from the contracted group, and we hired a lot of people across the region and some from across the country.
Another challenge is we have a medical school launching, which is part of our organization, and we want to make sure that we have enough specialties and enough bandwidth so the medical students can be trained.
HL: How do you plan to rise to these challenges?
Budi: I have been in medicine for about 41 years, and I ran a private practice for about 20 years. Plus, I have been involved in several leadership roles. All of this experience gives me confidence that I can handle all of my challenges simultaneously. Running a private practice involved fiscal responsibility, and I want to make sure the cost of caring for patients is not prohibitive. Running a private practice also gives me the ability to be agile and move according to the needs of the community. The fact that I have served in leadership roles gives me an edge to face my challenges.
The most important thing is I have a great team of administrators and physician leaders who are helping me deal with challenges.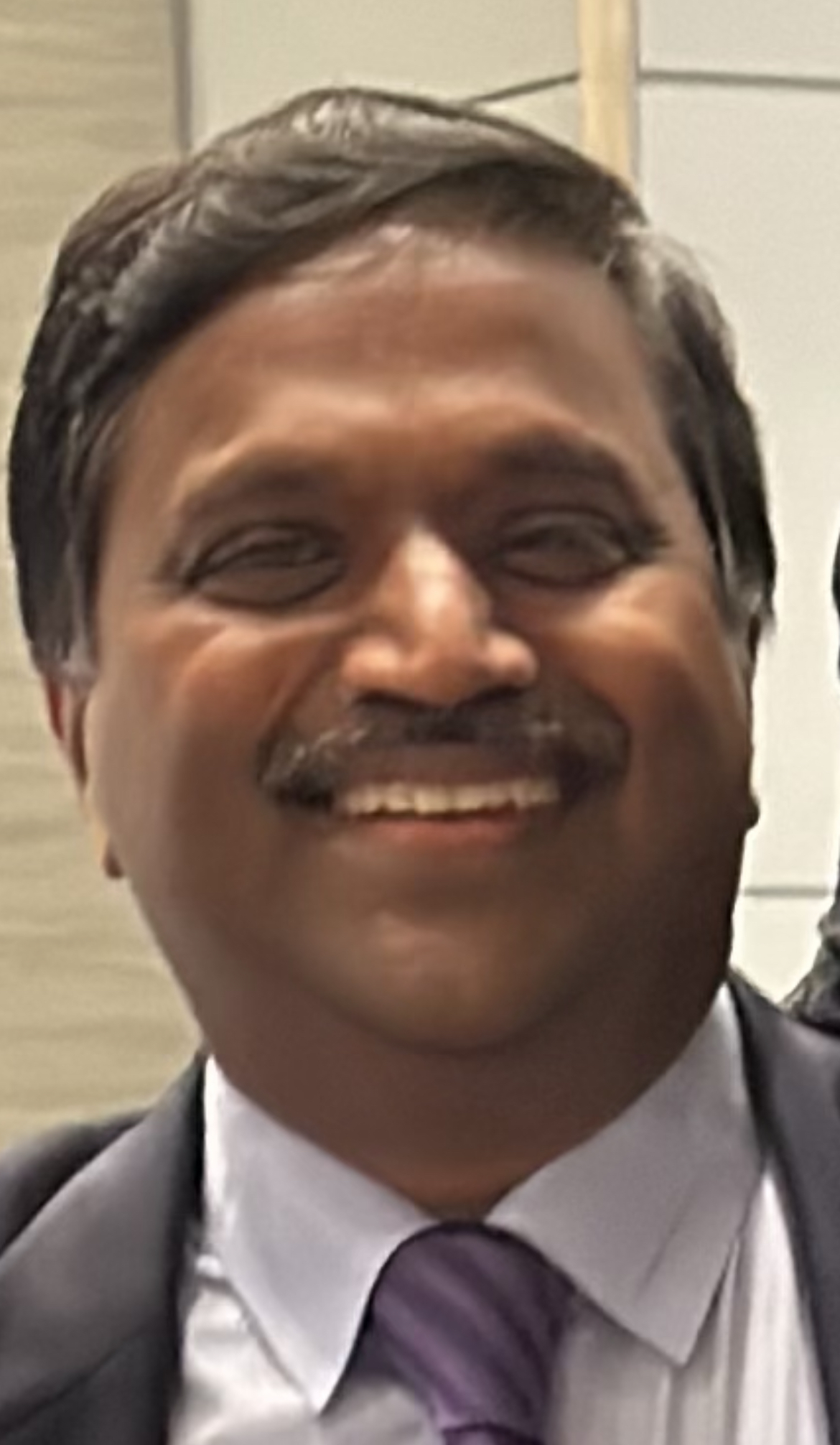 Atchuthanand Budi, MD, chief medical officer of Meritus Medical Center. Photo courtesy of Atchuthanand Budi.
HL: You serve a largely rural population. What are the primary challenges of serving a rural population?
Budi: Serving a rural population has more heart-warming situations than challenges. There are challenges such as healthcare access. But the feedback you get is positive and heart-warming because you are much closer to the population, and everyone knows you.
Washington County, unlike other rural areas, is fairly contained, and that is one of the reasons why we want to make our regional medical center the best place for people to get services, so , we are expanding our specialty services to make sure that we can take care of every need of the patients in our area.
Because people in the community know our providers, serving in a rural area is much more rewarding from a medicine standpoint because you make connections at a personal level.
HL: How do you rise to the access challenge with a rural population?
Budi: Instead of having offices around the hospital, we have opened multiple satellite offices for primary care in remote areas, so people can access them. We have used mobile clinics to reach people, especially for vaccinations.
HL: You have worked in neonatal intensive care units. What did you learn about team-based care working in that setting?
Budi: In my view, the neonatal intensive care unit is the best place to learn about team-based care. For example, if you have a pre-term baby weighing less than 2 pounds, you need respiratory therapists, you need nursing, you need a social worker, you need the parents, and you need the entire hospital network to help that baby grow in the best environment with the least possible complications. You also need the pharmacy because the drug dosing and the medications are unique for newborns. The social worker plays a key role by keeping everybody together and working with the parents. The case managers make sure all of the insurance companies are onboard.
I have seen that working together brings much better results for the baby, the family, and the hospital.
HL: You were a physician and owner at a pediatrics practice. How did this experience help prepare you to serve in physician leadership roles?
Budi: There were six providers in the group—four physicians and two nurse practitioners. I was the junior provider—the three other physicians were much older than me. I took over running the practice and also took over getting involved in building our own office. I worked with the nurses, the secretarial staff, the office manager, and my physician and nurse practitioner colleagues. I also dealt with different insurance companies to negotiate contract terms. I worked with different vaccine manufacturing companies to get the best rates on the best vaccines for our pediatric patients. I learned about public speaking.
I ran a practice successfully for more than 20 years, which gives me an edge in dealing with different groups of people. As CMO, I am working with different sets of people but in much larger numbers. All of the things I learned from running a practice helped give me the tools to be a good chief medical officer.
HL: Now that the crisis phase of the coronavirus pandemic has passed, what are the primary clinical care challenges facing Meritus Medical Center?
Budi: We have delved deeper into the inequities in healthcare in our region. We have a person who has been running the data and finding out where the main inequities have been. For example, in diabetes care, we have been looking at care for white and non-white patient populations as well as English-speaking and non-English-speaking patient populations. We have seen that diabetic care is poorer for non-English speaking and non-White populations. So, we are working on that.
We also found that the rate of breastfeeding is much lower in non-white and non-English-speaking populations, and we are trying to educate them. We are making sure that all information is available in English and Spanish in our hospital, which was not the case before.
There is also the challenge of the shortage of physicians and nurses, which we are seeing across the nation, and we are facing the same challenge. We have been able to maintain nursing staffing—we have a nursing school in our community, which helps us recruit nurses on a regular basis. We have a physician shortage in some specialties and in primary care, which is part of the reason we decided to start a medical school. We will have medical students who will train with us for several years, and a significant number of them will stay in our community. The medical school is set to open in 2025, and it will be called the Meritus School of Osteopathic Medicine.
HL: What advice would you offer to other physicians who may be interested in administrative leadership roles such as CMO?
Budi: The administrative role of the CMO should not be viewed that you are just a part of the administration. The chief medical officer should be the conduit between the medical staff of the hospital and the administrative staff. It is also ideal to hire a CMO from the community rather than outside the community. In my case, I know most of the hundreds of physicians in this community either at a personal level or because I have been involved in credentialling them. Having these relationships makes it easier for me to build bridges and make the communication much smoother.
Christopher Cheney is the senior clinical care​ editor at HealthLeaders.
---
KEY TAKEAWAYS
One of the challenges facing Meritus Medical Center is ensuring equity of healthcare access because many patients are not able to access healthcare for reasons such as lack of transportation.
To address access, the hospital has opened multiple satellite offices for primary care in remote areas and used mobile clinics to reach people, especially for vaccinations.
Neonatal intensive care units are a great setting to learn about team-based care.