Kettering Health Network's vice president of managed care, who switched jobs from a payer to a provider organization, shares his process for monitoring and objecting to payer changes and maintaining good payer relationships along the way.
The relationship between payers and providers is often seen as an adversarial one from the providers' perspective, in that providers struggle to get paid while scrambling to keep up with payers' ever-changing rules.
But Bradley Olson, vice president of managed care for Dayton, Ohio–based Kettering Health Network, says the payer-provider relationship doesn't have to be that way. And he should know: He spent more than six years as director and vice president of network contracting for a major commercial payer before moving to Kettering Health Network in June 2018.
"With freely flowing communication between the providers and the payers, we can better maintain a relationship that lasts a long time," he tells HealthLeaders.
"Being on the payer side for six-and-a half years helped me to understand the 38,000 providers and 180 hospitals in the states that I worked in," he says. "And it was very helpful for me to see how the providers and hospitals reacted when I would send them changes to either the policy manual, edits, or to reimbursement changes that were outside of the normal renewal."
Objecting successfully can make a provider exempt from a payer's proposed changes, Olson says. Although Kettering Health Network doesn't often officially object—only around once or twice per month—it's historically been successful in getting exemptions or delays in changes.
"We have a pretty high success rate," Olson says. "Probably somewhere at about 95%."
Olson shares with HealthLeaders four lessons learned through his years working on the payer side about monitoring and officially objecting in writing to payer changes and maintaining payer relationships.
1. Be friendly and thorough

Friendliness and thoroughness are attributes that can serve providers well in working with payers, Olson says. He says he and his team have good relationships with the local payer reps, and as a result, they're able to talk to them reasonably when issues arise.
Thoroughness is critical in identifying potential issues, he says; that's why Kettering Health Network has a detailed system for identifying and disseminating payer changes internally.
"We own what we call "payer bulletin updates" and the review of payer bulletin updates," Olson says of his department. Once a month when payer bulletins come out, a team of about seven people manually review the bulletins for changes.
Without this proactive process, providers could find themselves always playing catchup.
"They wind up never seeing or knowing that [updates] are happening until after the reimbursement or processes have changed, and then they're fighting it," Olson says.
To track changes, the Kettering Health Network team focuses in on sections of payer newsletters or bulletins where changes are outlined for providers. One payer, for instance, includes a "90-day notices" section of its provider communications, Olson says.
After the team gathers the changes, they divide them by subject matter—policy or clinical changes, for instance—and uploads the information onto Kettering Health Network's intranet site.
Once the changes are accumulated and centralized, the team sends a mass email to about 114 stakeholders within the organization, asking them to review the changes within their own areas of expertise.
"We break out different pieces of the manuals or the policies that have changed, and we make sure we bucket them in a way that individual people around the organization can go to their particular section," Olson says.
That way, stakeholders can review their specific areas—case management, front-end registration, or clinical documentation improvement, for instance—and identify anything that doesn't appear right or amounts to a "material change."
Olson describes material changes—although different interpretations exist; for instance, Olson notes that Ohio has its own criteria—as those that generally require Kettering Health Network to hire more than one or two additional FTEs; ones that would change what Kettering Health Network can collect or get paid; or changes that are not within the industry standard.
"That's my material definition, and I've explained that to all our payers," he says.
2. Be good partners

When a Kettering Health Network stakeholder identifies a significant change, it doesn't always result in an official objection. Olson says the organization understands that payers need to make changes, which requires flexibility. That's why when a colleague within Kettering Health Network flags a change, Olson's team might push back.
"We do challenge internally so that we're good partners to our payers," he says. "If it's something that's appropriate for the industry, Kettering Health Network is supportive, and we'll figure out a way to work through those changes that the payer may need."
The key, he says, is understanding the "spirit and intent" with which the payer changes are made. Olson knows from his years on the payer side that although changes are made broadly—applying to hundreds of thousands of providers—those changes may not always be appropriate for all providers.
For instance, there may be something that "we've done right, but the payer may have operational or financial challenges from other providers," Olson says. "We're not saying that [a change] may not be appropriate for other providers, but it just may not be appropriate for us."
3. Make your frustrations official

Olson says providers often complain about how they don't agree with payers and their changes, but officially objecting to payer changes in writing give those complaints substance. It allows for the objection to progress into an official dispute process, which requires additional resources of time and staff power from the payer. It also allows the objection to be tracked.
Olson says that his experience has taught him that when a provider officially objects to a change, payers are more receptive to listening to the provider's concern, and possibly allowing the provider to be exempt from it.
4. Keep an eye on the future

In addition to monitoring imminent changes, Olson says Kettering Health Network also watches for changes that might be coming in the months to come.
"We're not only objecting to some of the areas that have direct impact immediately, but we're objecting to things that may impact us in the future whenever they get turned on by the payer," he says.
But keeping an eye on the future also means cultivating good relationships to allow for exciting and innovative payer-provider partnerships, such as collaborating on value-based contracting, population health initiatives, or new technology, which is what Olson calls "the more fun things in managed care."
Without transparency and open communications, "you never get past the 'paying my claims problems' and you can never get to the creative portion of what the relationship needs to be," Olson says.
Olson's experience was discussed at the March 2019 HealthLeaders Revenue Cycle Exchange. Sharing of best practices and solutions and peer networking are advantages participants gain through Exchange attendance. The Revenue Cycle Exchange is one of six healthcare thought-leadership and networking events that HealthLeaders holds annually. While the events are invitation-only, qualified healthcare executives, director-level and above, will be considered. To inquire about the HealthLeaders Exchange program, email us at exchange@healthleadersmedia.com.
Alexandra Wilson Pecci is an editor for HealthLeaders.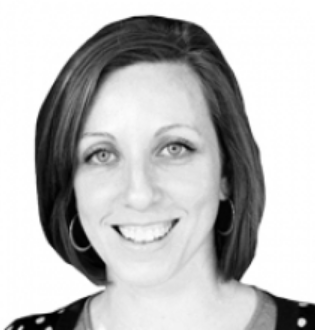 Photo credit: Bradley Olson, vice president of managed care, Kettering Health Network (Photo: David Hartig)
---
KEY TAKEAWAYS
Keep communications with payers clear, open, and transparent to maintain a long-lasting relationship.
Develop a structured process for monitoring payer changes to avoid reimbursement surprises post-claim.
When needed, officially object to payer changes that are relevant to your business, while still understanding that changes are often necessary.
Maintain good relationships to enable innovative partnerships.