The health system's vice president of innovation and IT applications says innovation strategy has to be very flexible.
To Michelle Stansbury, innovation is a necessity at Houston Methodist. It certainly involves thinking outside the box, and now it also means thinking outside of the hospital.
"We're either going to disrupt ourselves or somebody's going to do it for us," says the hospital's vice president of innovation and information technology applications, noting the large number of healthcare organizations in the Houston area and the growing threat of competition from telehealth companies, payers, and retail giants like Amazon.
And that means expanding the playing field.
Houston Methodist already has a Center for Innovation Technology based in its flagship hospital, Texas Medical Center. Now the health system is partnering with The Ion, a 16-acre innovation district hosted by Rice University that's home to a wide range of industries.
"We are advancing the evolution of the hospital's role in healthcare through digital transformation," Stansbury said in an August press release announcing the partnership. "Having a footprint at the Ion will not only provide the Ion's network and Houston community with a window into what we are doing for patients, consumers and providers, but also gives the Ion community and rising innovators an opportunity to bring its own ingenuity and ideas to life with ours."
Stansbury says this new endeavor expands the healthcare innovation sandbox to include people, ideas, and industries that may not have been considered in the past. She points out the Center for Innovation Technology, which opened in 2018, is an ideal location for new ideas within the healthcare setting, while the space in The Ion will pull in concepts that might be new to healthcare.
"We need to tap into the talent that's out there," she says. "There's a lot of hope in what we want to have happen in that space. Some of it will be new to us."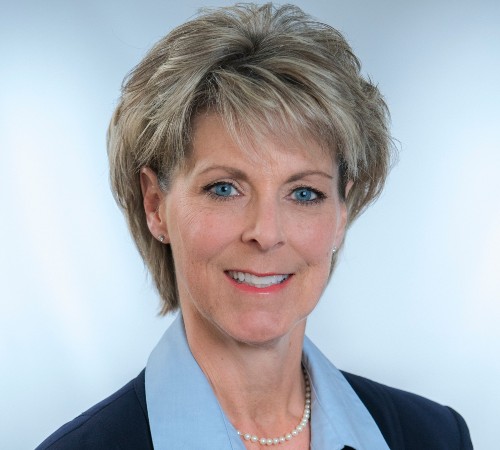 Michelle Stansbury, vice president of innovation and IT applications, Houston Methodist. Photo courtesy Houston Methodist.
Stansbury joined Houston Methodist almost 30 years ago, after holding leadership roles at Compaq Computers and Amoco Oil. Among the many projects she shepherded through the years was the move in 2016 to the Epic electronic health record platform, followed by the opening of the Center for Innovation in 2018.
To Stansbury, integration is a linchpin to fostering innovation. The Center for Innovation, she says, was created with an eye toward breaking down the barriers between innovation, operations, and clinical, and involved executives from each department who took on multiple roles across the board. The goal was to get each department actively involved in discussing new ideas.
The center is designed as an innovation lab within the hospital environment, and it became a hotspot for critical thinking during the pandemic, with digital health and telehealth platforms and tools taking center stage. A lot of the thinking focused on the smart hospital and telemedicine processes that could be applied to inpatient services.
"You're still going to need the physical space," she points out. "You're never going to get rid of it. You're seeing a combination of the physical and digital – the 'phygital' space."
At the same time, she notes, the pandemic showed the industry that healthcare could be moved out of the hospital and into the home. But for that to work, healthcare needed to start looking at other industries that had already perfected online and home-based services.
Hence, the partnership with The Ion.
"We're talking about not only the hospital of the future, but the hospital room of the future, the clinic of the future, and the home of the future," she says. "There's a lot of ideas out there that we need to look into when we plan this."
And in Rice University, Houston Methodist has a familiar partner. The school is currently building the Houston Methodist-Rice University Center for Human Performance, which will bring providers onto the campus to work with students, researchers, athletes, trainers, and coaches. They're also collaborating on the Center for Translational Neural Prosthetics and Interfaces, which will bring everyone together to develop and test neurorobotics.
At The Ion, Stansbury expects to see a wide range of ideas tested out, including wearables and biosensors, machine learning and AI, voice-enabled technology, and healthcare applications in smart home technology like TVs. She also sees a lot of interest in technologies and strategies that improve and reduce workflows for clinicians, especially nurses.
"In many cases they're the champions now" of new ideas and technology, she says of the nurses, one of many groups affected not only by staffing shortages, but high levels of stress and burnout. "They're coming up with some nice ideas in care redesign."
These projects and partnerships have positioned Houston Methodist as a leader in healthcare innovation, and Stansbury says other health systems have taken notice and sought advice. And while the health system is certainly open to advising and collaborating, she notes that innovation is often specific to the challenges, cultures, populations, and workflows of each hospital.
"They have to be very careful doing just what Houston Methodist is doing," she says.
In other words, there might not be a right way and a wrong way to do things, she says, just a different way. That's what thinking outside the box—or the hospital—is all about.
"We're either going to disrupt ourselves or somebody's going to do it for us."
Eric Wicklund is the associate content manager and senior editor for Innovation, Technology, Telehealth, Supply Chain and Pharma for HealthLeaders.
---
KEY TAKEAWAYS
Houston Methodist has launched an innovation workshop inside its flagship hospital and is now creating a second program in The Ion, a multi-industry innovation hub run by Rice University.
Michelle Stansbury, the health system's vice president of innovation and IT applications, says the key to fostering innovation is to look beyond borders and barriers and take cues from other industries and thought leaders.
Stansbury says it's also important to involve all the departments in the hospital in innovation, and give participants multiple roles to encourage collaboration.