CNO Rhonda Thompson's collaboration with local nursing schools is redefining curriculum to reduce first-year turnover.
When her first-year nurses were leaving Phoenix Children's Hospital because they felt unprepared for the harsh realities of caring for their pediatric population, Rhonda Thompson reached out to local nursing schools.
Those collaborations redefined curriculum that is producing well-prepared pediatric nurses and appears to be reducing first-year turnover at Phoenix Children's, says Thompson, DNP, MBA, RN, NEA-BC, chief nursing officer (CNO) and senior vice president of patient care services.
Thompson, who joined Phoenix Children's in 2021, is now working on curriculum with about seven institutions of higher learning and expects that number to expand.
She spoke with HealthLeaders about how they are preparing new nurses to provide care to the littlest patients.
This transcript has been lightly edited for brevity and clarity.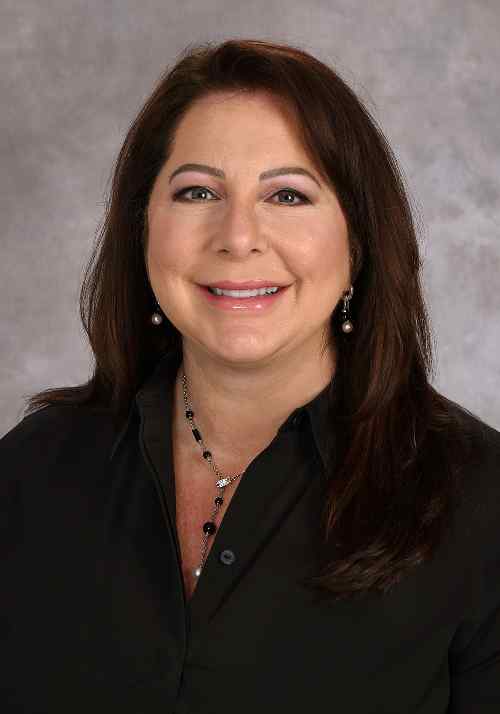 Rhonda Thompson, chief nursing officer and senior vice president of patient care services / Photo courtesy of Phoenix Children's
HealthLeaders: What kind of first-year nurse turnover were you seeing before these collaborations began?
Rhonda Thompson: Prior to the pandemic, Phoenix Children's was seeing the typical national average turnover of about 18% to 20%. Then the pandemic hit, and everybody's statistics were impacted by the fact that many nurses were leaving to go travel. During the pandemic, we were seeing upwards of 50% to 55% turnover of first-year nurses, especially in the very beginning of it, as people were reprioritizing their lives.
The Arizona State University (ASU) relationship and cohort started, and our focus was on, "How do we better prepare a very specific pediatric cohort of nurses that, once they're through their clinical rotation, they will be hired on at Phoenix Children's?" These are nurses who know they want to be a pediatric nurse, and we want to give them that opportunity, so they are part of what we call the Designated Education Unit, where we concentrated all of their clinical hours on the pediatric population and those kids that they would see at Phoenix Children's.

HL: How did you go about approaching schools to collaborate and how open were they to that?
Thompson: When I started at Phoenix Children's in 2021, I immediately did the academic tour, as I call it, by meeting with all the deans of the nursing schools and focusing in on not just the first-year turnover, but the reasons why we were seeing the turnover, because we were seeing a shift. It was no longer folks leaving to go travel; it was more about not being as prepared as they should be or could be, or as they thought they would be, so I focused on, "What are we doing to prepare them specifically for the softer skills?"
When I would talk with the nurses who were leaving, some of them were in tears, saying, "I just had no idea what I was going to see. I had no idea what I was going to have to do. I had no idea what I was going to hear." Everyone can say, "My patient population is special," but when it comes to taking care of pediatric patients, there are things that are pretty disturbing that we see and so we needed to help them prepare.
My approach was that we have to remember that we have a generation where swiping is an option for them. On their social media platforms, they swipe for those things that they don't want to see or hear. In nursing, "swipe" is not an option. When they walk into a patient room, they're going to have to address whatever is happening within that room. They just can't swipe it away.
HL: What were they not prepared for?
Thompson: I'll give you an example. You can read a chapter about child abuse, but when you see it, it leaves an imprint. I've been a nurse for almost 30 years, and I remember first walking into the room of a very, very severely abused child. There is really nothing to prepare you for that.
You learn about palliative care and hospice care, and you think you understand the fundamentals, and you may even understand the fundamentals, but are you emotionally and psychologically ready for when a child dies?
HL: How did you help to make sure that they were ready for all this?

Thompson: This is an evolution we continue to work on—the softer skills and things just as simple as how they cope with things in their everyday lives because we need to figure out how to build on those coping skills so that they have something to fall back on when they come to work and see the things that could create trauma for them.
The schools have been incredibly receptive. Their goal is not just to graduate nursing students and for them to pass the NCLEX, but for them to be gainfully employed and part of the community. The deans have been incredibly collaborative with me, specifically for nursing students for this patient population in creating an opportunity where they understand their own coping skills, that they have a support system around them, and that they're able to talk about the things they see and that bother them.

HL: How is the nursing schools' curriculum being redefined?

Thompson: When the initial discussion started with ASU, we focused on pediatric modules in the students' last year, and how we marry that into the Designated Education Unit and the simulation lab here at Phoenix Children's.
The schools have been adding curriculum around wellness and coping skills and opportunities to spend more time in simulation. But, it's not the real thing, so some of what we've been talking about is how to create what we would consider a virtual reality environment that would immerse a student into such things as child abuse and the death of a child, so they can experience that emotion and the feelings that would be evoked by that … and curriculum could be built around that.
HL: Are you seeing that new nurses coming to your hospital are more prepared?

Thompson: It's probably a little too soon to say. We have had an increase with our first-year retention rate, specifically with the ASU cohort, but it's too soon to say with the other schools because this has been an 18-month or so evolution of speaking with them and talking about what we're seeing.
For the ASU students, they get a very focused entire year of pediatric care and so they are better prepared coming into the organization. They already have built up their competencies as well as their confidence, which is key for newly licensed nurses, so they've already got that fundamentally built in on Day One of their work.
HL: What adjustments have you made to your orientation programs or nurse residency programs to preserve retention of new nurse graduates?
Thompson: We just reinvented our nurse residency program from a 12-month residency to an 18-month residency. That does not mean the orientation is longer; what that means is we created more opportunities for the cohorts to meet and discuss working on those softer skills, talking about the things that have been most impactful to them, and have some support system within the workplace.
We're also looking at preceptors—because they have a huge impact on these new newly licensed nurses—and how we can better prepare them to create a more positive work environment for the new hire, so we're revamping the preceptor education and training that will be a part of the residency. When I was a young nurse, you weren't a preceptor until you were a nurse for two or three years and now we're asking nurses at one year to precept newer folks and that creates a lot of anxiety, so we're looking at ways to better prepare them so that they have a positive experience and the new orientee has a positive experience.
"When it comes to taking care of pediatric patients, there are things that are pretty disturbing that we see and so we needed to help [nurses] prepare."
Carol Davis is the Nursing Editor at HealthLeaders, an HCPro brand.
---
KEY TAKEAWAYS
First-year nurses felt unprepared for the harsh realities of caring for their pediatric population.
Curriculums are now helping nursing students prepare emotionally and psychologically to care for injured, ill, and dying children.
One nursing program offers an entire year focused on pediatric care to better prepare nurses.