'There is the need, and they are certainly meeting that need,' AANP's new president says.
When April Kapu, DNP, APRN, ACNP-BC, FAANP, FCCM, FAAN, a critical care nurse, worked alongside nurse practitioners (NPs) at Vanderbilt University Medical Center, the experience was career-changing.
"I decided I wanted to follow in their footsteps, pursue my advanced degree in nursing, and go back to be a nurse practitioner," she says.
Now, Kapu, an associate dean for Vanderbilt's School of Nursing, leads more than 119,000 members of the American Association of Nurse Practitioners. She assumed the presidency July 1 and will serve a two-year term.
Kapu talked with HealthLeaders about how NPs are changing healthcare, the likelihood of all states granting full practice authority to NPs, and what AANP members can expect from her for the next two years.
This transcript has been edited for clarity and brevity.
HealthLeaders: So many are choosing the nurse practitioner career path. Why do you think that is?
April Kapu: Over the past two years, we grew from 270,000 to 325,000 NPs, so that's a substantial growth, and they really are growing in numbers to meet a need. We have more than 84 million Americans who lack access to primary care, so about 90% of our nurse practitioners are going into primary care so that they can work in areas that have the greatest need—areas that don't have a provider. Many times these are rural areas.
That's why we're seeing big growth; because there is the need, and they are certainly meeting that need.
HP: How is that changing American healthcare?
Kapu: It's changing it for the better because there are more providers out in the communities. There are 24 states plus Washington, DC, that have full practice authority, meaning the nurse practitioners in those states can practice to the full extent of their education, their clinical training, and their board certification. In those states, we have seen that nurse practitioners are five times more likely to work in those rural areas, so it's a huge step in the right direction for people who have not had access to healthcare.
There are so many people who don't see a doctor or get healthcare on a regular basis, and when they are really sick, they go to the emergency room for their care. We should be seeing these patients regularly and providing healthcare, maintenance, and disease prevention.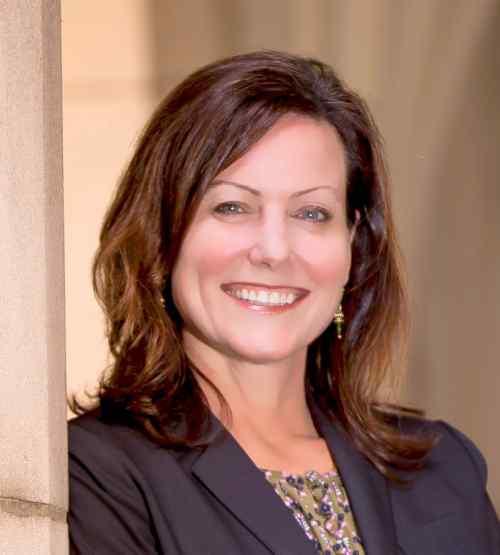 HL: Delaware just became the latest state to grant full practice authority. How likely do you think it is that all American NPs will eventually be able to practice without physician oversight?
Kapu: I think we will eventually get there. Some states are moving a little bit slower. We continue to get the information out that nurse practitioners are educated to do just this. Their education is through an accredited university and it's very thoughtful and built on the tenets required for NPs to practice and provide very effective care. We've seen there are decades of studies that have continually shown that NPs provide very safe, quality, effective care. And we see more and more patients wanting to see nurse practitioners, so that's one thing.
The other thing is those 24 states [that have granted full practice authority] are among some of the healthiest states, so we're seeing that there's a correlation with having more providers out providing healthcare.
Eighty percent of nurse practitioners see Medicare and Medicaid patients, so they're very focused on serving the underserved or those that would otherwise not have full and direct access to care. We're moving there; it's just there are still states that have outdated laws that need to move forward. It's a slow and steady progression; it could move faster. These states could update their laws today and that would be an immediate way to deploy nurse practitioners to the community and patients to have full and direct access to this care.
Each state's legislature is very different, and things move very slowly through the legislative process, so it's really educating our legislators, educating other members of the healthcare team, and the public as to what nurse practitioners do and how effective their care is. I choose to see a nurse practitioner, and we're seeing that, last year we had more than 1 billion visits to nurse practitioners across the United States. Patients should really be able to choose who they want to see for their healthcare.

HL: Healthcare disparities are front and center right now; how are NPs playing a major role in reducing those disparities?
Kapu: One of the key things and a big part of our basis of education is understanding that there is a whole lot that goes into a patient making a choice to seek out healthcare, and part of that is social determinants of health: where they work, are they employed, where they live, their culture, their language, all of these things need to be considered around this patient to ensure that they are getting regular healthcare. The very mission and philosophy of nursing is to protect provide safe, effective, equitable care across all areas to everyone everywhere.
HL: What are some of the goals you have for your time as AANP president? What can the members expect?
Kapu: Education is a big foundation for me, so I want to make sure we get the message out in general beyond our membership as to the tenets of NP education because it is very solid. I want to share the message about NP education and what really is part of an NP's background—education, clinical training, and national board certification. It's a strong educational platform and it's based on NPs being able to provide effective care down the road, so they continue to have positive patient care outcomes.
In terms of the members themselves, it's about offering more resources and support, particularly to students as they're going through their educational program: Do they have resources and support as they prepare for that first job? We want to provide plenty of continuing education for our members. Education is lifelong; it doesn't end once you get out of school. We want to make sure nurse practitioners are aware of all the job opportunities out there, and we want members of our communities to know how they can find a nurse practitioner in their community, should they be seeking healthcare.
"These states [without full practice authority] could update their laws today and that would be an immediate way to deploy nurse practitioners to the community and patients to have full and direct access to this care."
Carol Davis is the Nursing Editor at HealthLeaders, an HCPro brand.
---
KEY TAKEAWAYS
Over the past two years, the number of nurse practitioners has grown from 270,000 to 325,000.
80% of NPs see Medicare and Medicaid patients, many of whom are underserved or wouldn't have full access to care.
In 2020, NPs across the United States had more than 1 billion visits.