Karen Barber has worked at the Yoakum, Texas hospital for 30 years.
Recently, Yoakum Community Hospital (YCH), a 25-bed critical access hospital in Yoakum, Texas, announced that its CEO will be retiring this fall.
Karen Barber, who has led the hospital as CEO since 2006, originally joined the hospital in 1992 as a labor and delivery nurse. She will continue in her role through November 11.
"The entire Board is extremely supportive of Karen's decision and thankful for her many years of friendship and exemplary leadership," Ronnie Leck, chair of the YCH board of trustees, said in a statement. "Board members, hospital staff at all levels, volunteers and the community at large have greatly benefited from her highly participative leadership style and commitment to reach the best solutions and decisions during the best and worst of times. Karen has truly been a great leader."
The hospital is managed by Community Hospital Corporation of Plano Texas, which will collaborate with the YCH board and lead a search for Barber's successor.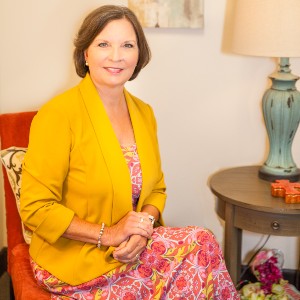 Karen Barber, CEO, Yoakum Community Hospital. Photo courtesy of Yoakum Community Hospital.
Barber recently spoke with HealthLeaders about her experience working at and leading the hospital, which celebrated 100 years of service this year.
This transcript has been edited for clarity and brevity.
HL: What kept you working at YCH for 30 years?
Barber: It's home for me; these are my friends and my neighbors that I get to work with and take care of. That's really what it boils down to for me. I had no interest in going anywhere else and I've really enjoyed it. It's been very satisfying to work with people I know.
HL: What originally brought you into leadership?
Barber: The need within the facility. When leaders left, those positions were available. I didn't have an interest in it, but I felt like that was the direction I needed to go, and I had the support of my family and my peers as well.
HL: I've talked to a lot of women CEOs who say that they're an accidental CEO, is that your experience?
Barber: What you're saying is so true because I've been a CEO almost 17 years, [and] it was not something I ever thought I wanted to do. But, also back 17 years ago, there weren't as many nurses in the CEO position. When I did take the CEO position, I felt like there wasn't as much resistance as I thought there could have been for a woman or a nurse in a CEO position. I think that's gotten easier because it seems to be [more welcomed]; a nurse can run a hospital.
HL: How does your background as a nurse help you lead as a CEO?
Barber: It's been my strength because I understand what [the nurses and clinical staff are] doing out there. I know what the staff needs, I know what the patients need. And I work well with medical staff and feel like they trust me because I'm not an outsider coming in to run a business. I'm here to take care of the patients.
HL: What healthcare advancements that have come over the last 30 years stand out to you?
Barber: Electronic Health Records. And telemedicine, recently for us. And robotics, because we do tele-neurology and that has been a tremendous benefit to our community.
HL: What are some of your favorite career highlights and accomplishments?
Barber: We were recognized as one of the top 100 rural hospitals, and that was significant for us.
Something else that was special to me, is we started a program years ago called Club Med [where] we work with local juniors and seniors at our high school. We do monthly classes with those kids to give them exposure to job opportunities and how a hospital works. One of the highlights for me has been we've had several of those students that have come back that now work for us. We have two nurse practitioners, we have two rad techs, as well as lab techs [ who went through the program.
HL: What has been your experience leading as a woman in healthcare and leading as a nurse?
Barber: You can't be a nurse and not have compassion, and I think that carries over into the CEO position. In healthcare there are good days and then there are not good days, and you still have to care for those caregivers, not just the patients.
Our core values here are respect, integrity, stewardship, and excellence, and if we follow our core values, that is what benefits the patients that are in our facility as well as each other.
HL: What advice do you have for aspiring healthcare leaders?
Barber: Be sure that the decisions that you make are in the right interests of those that you serve, not you, personally, stick to your core values, and set the example.
HL: What are you looking forward to following your retirement?
Barber: I look forward to spending time with family. [My husband and I] have six kids and nine grandkids. So, lots to do; that will keep us busy.
Melanie Blackman is a contributing editor for strategy, marketing, and human resources at HealthLeaders, an HCPro brand.