The coronavirus pandemic will continue to ebb and flow, and it comes with related challenges such as workforce shortages, chief clinical officer says.
The coronavirus pandemic and related issues are still a leading concern for healthcare providers, the chief clinical officer of Banner Health says.
Marjorie Bessel, MD, has been with Banner Health for more than a decade. She has held many physician leadership roles at the health system, including serving as chief medical officer for several hospitals and working as chief medical officer of Banner Health's Arizona Division. Before taking on the chief clinical officer role, she served as vice president and chief medical officer of community delivery.
HealthLeaders recently talked with Bessel on a range of topics, including workforce shortages, potential challenges from the recent coronavirus surge in China, and her predictions for clinical care in 2023. The following transcript of that conversation has been edited for clarity and brevity.
HealthLeaders: What are the primary challenges of serving as chief clinical officer of Banner Health?
Marjorie Bessel: Going into 2023, it would be remiss if I didn't say that the coronavirus pandemic was the No. 1 primary challenge. Not only have we been in the pandemic, but the length of the pandemic has been long, which has led to fatigue in the care teams. There also is fatigue in the communities that we serve. Related to the pandemic are workforce challenges and financial challenges that the pandemic has created.
HL: How are you rising to these challenges?
Bessel: I have been rising to the challenges through several tactics, which is how I approach many things in life. One is reading a lot and sticking to science. I have been focusing on science and what can be done, while also not forgetting about the science of human behavior. There is a whole science around influencing and driving human behavior as well as the science of change management, which are part of my toolkit and help me have the best approaches for implementation and subsequent success.
At Banner Health, we have been talking about high-reliability organizations and the principles that drive that level of performance. One of the principles for an HRO is deference to expertise, which means always using the experts who are available to you to solve problems through a collaborative process.
HL: What kinds of workforce shortages are you experiencing at Banner Health?
Bessel: Workforce challenges are pretty much across the board. They are not only in frontline workers such as nurses and respiratory therapists; there are workforce challenges in many other parts of what it takes to run an integrated delivery network like Banner Health. That includes people who work in technology, people who work in culinary, and people who work in environmental services. Each one of our workforce shortages has a different twist to how you might go about solving them.
Clearly, those individuals who have a lot of training and education tend to require a lot more time to develop short-, mid-, and long-term approaches to how you can address workforce challenges. For individuals such as medical assistants, addressing workforce challenges includes creating a pathway for them to see a longer-term career within the organization, so you focus a lot on retention.
Addressing workforce shortages is a collaborative effort. It is not just the chief nursing officers' role to come up with ways to deal with nurse shortages. It is not just the chief human resources officer who addresses the workforce challenge. We are thinking collectively, with everyone in the organization functioning as one team, which is helping us come up with the right tactics to deal with the complex situation that we are facing.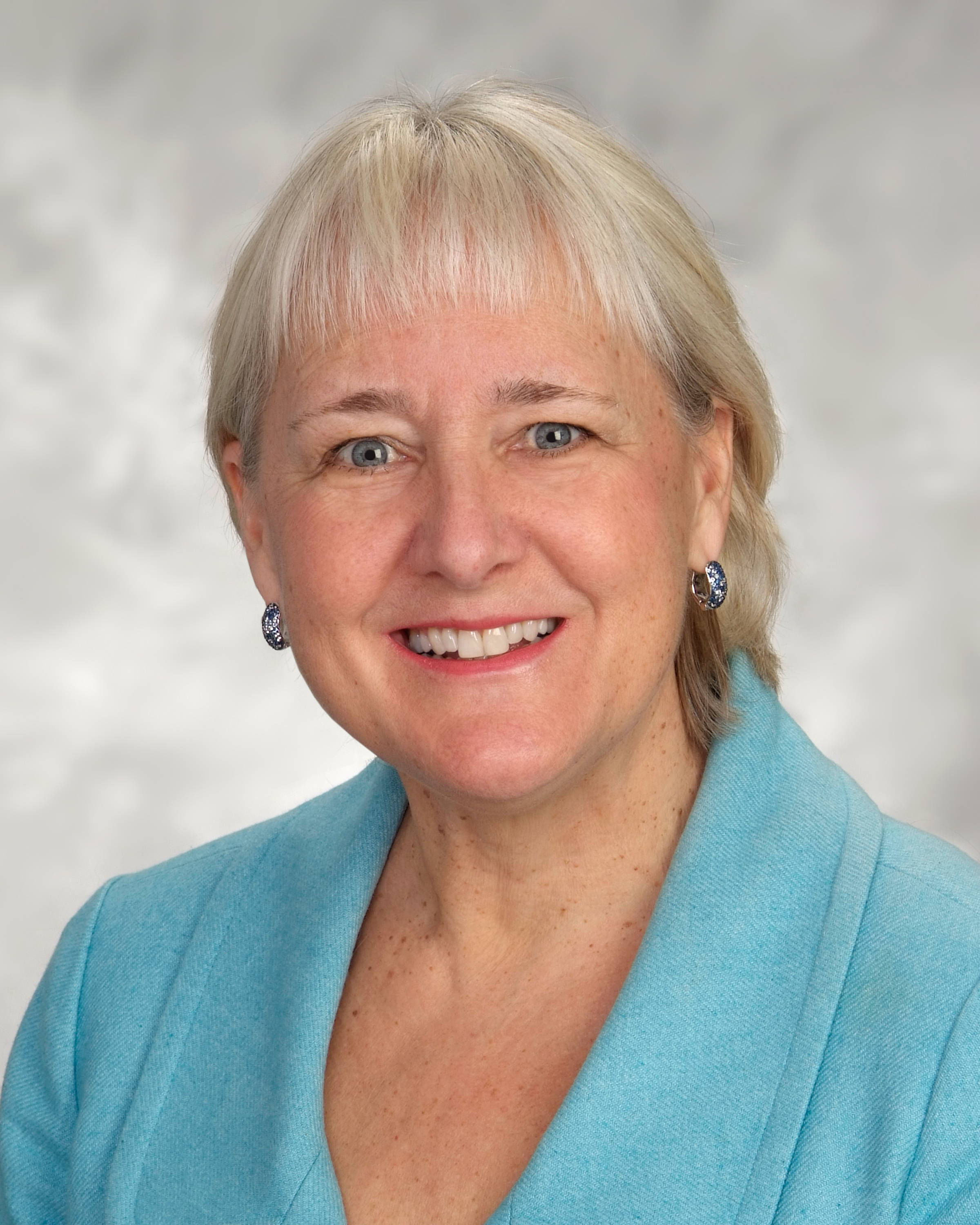 Marjorie Bessel, MD, chief clinical officer of Banner Health. Photo courtesy of Banner Health.
HL: China is experiencing a coronavirus surge. How could this development impact healthcare providers in the United States?
Bessel: One of the challenges ahead is related to the coronavirus surge in China, which is going to have repercussions for all of us across the world. There is likelihood of emerging coronavirus variants that may or may not be more infectious, may or may not evade vaccine immunity, and may or may not be more lethal. What is happening in China is also likely to create supply chain disruptions.
HL: How can you overcome those supply chain problems?
Bessel: The healthcare industry was not immune to supply chain disruptions before the pandemic. Those disruptions were less lengthy and less numerous. What we have found is if you utilize your structures and your systems to bring the right kind of experts together in a collaborative environment and identify your problems, then ask those experts to work together to come up with possible solutions, you put yourself in the best possible position to be flexible as you approach and experience supply chain disruptions.
A good collaborative approach builds trust up and down your organization as well as resiliency because you have a structure and process to approach difficult problems in a timely fashion.
HL: Do you have any predictions for clinical care in 2023?
Bessel: There are going to be several things we are going to continue to experience. We will have ups and downs with COVID, which will be impacted by what is happening in China. We will continue to experience coronavirus vaccine challenges, which will spur us to focus on preventative measures and building trust between our patients and clinicians, who are the ones having those conversations, to bring science and rational thinking to preventative measures.
I expect we will have stabilization of the female reproductive health challenges that we have been experiencing. Our clinicians will have better ability to have those important conversations with their patients to make decisions about the holistic approach to care, which is what clinicians want to do and what patients are seeking.
HL: You have a clinical background as a hospitalist. How did serving as a hospitalist help prepare you for your role as chief clinical officer at Banner Health?
Bessel: Nothing prepares you for a pandemic like the one we have been experiencing. While I trained in some table-top exercises and I had read about pandemics, we know that the flu pandemic that was at the scale we have experienced with COVID was 100 years ago.
However, being a hospitalist has been helpful for me as a background because a hospitalist has a good overview of the entire care delivery spectrum. A hospitalist also often works in a crisis-management type of environment. You start your day with a list of patients that need to be seen. You may start on one floor expecting to see patients, then you get a page because a patient is not doing well on another floor that you were not expecting to go to yet. You go to that floor, then you get a call that takes you down to the emergency department.
So, your day as a hospitalist must be flexible as you are constantly prioritizing and re-prioritizing the work that needs to be done. The pandemic created similar demands—we needed to manage crises, we needed to respond to the most important item of the day or the hour, and we needed to be able to pivot in a different way than you thought your day was going to go.
Another way being a hospitalist was good preparation for working during the pandemic is a hospitalist works in a team model. While I may have been the physician assigned to work with patients, I worked in a team model with pharmacists, nurses, patients, families, and many other individuals in the hospital. Working in a team model was incredibly important during the pandemic.
Related: The Exec: What It Takes to be an Effective Physician Leader
Christopher Cheney is the senior clinical care​ editor at HealthLeaders.
---
KEY TAKEAWAYS
Addressing workforce shortages at health systems requires a collaborative effort.
The coronavirus surge in China is likely to affect U.S. healthcare providers, including the development of new variants and new supply chain disruptions.