El Camino's CMO says the health system uses artificial intelligence that creates a deterioration index, which alerts physicians when a patient is deteriorating clinically.
Innovative health systems anticipate change, then apply changes in a way that benefits patients, says Mark Adams, MD, chief medical officer of El Camino Health.
Adams has been the CMO of the Mountain View, California­–based health system since 2018. Prior to joining El Camino Health, he was interim system chief clinical officer of SSM Health and CMO of PeaceHealth. He earned his MD degree from University of Pennsylvania.
HealthLeaders recently talked with Adams about a range of issues, including CMO leadership, innovation, physician burnout, and workforce shortages. The following transcript of that conversation has been edited for brevity and clarity.
HealthLeaders: What are the primary challenges of serving as CMO of El Camino Health?
Mark Adams: I need to make sure that we have the right resources to provide the best clinical care that we can. The role of the chief medical officer is to oversee all of the clinical care that we provide, so that is my number one responsibility. I need to make sure we have the resources, personnel, and the latest and the greatest equipment to provide the best care that we can.
There are three things that can be challenging given my responsibilities. First, I need to make sure that I stay in touch with our frontline workers to understand their needs. I need to make sure that we can meet those needs. Second, I need to anticipate changes. Healthcare is dynamic—it is changing all the time. Third, depending on how we adapt to change, I must be a strong voice for patients.
HL: How do you keep up with change?
Adams: There are a couple of ways. There is a lot of medical information in literature that is constantly being published. So, I must keep abreast of medical publications. The other way to keep pace with change is through organizations such as the Institute for Healthcare Improvement, which is important for quality and safety issues. There are also organizations that facilitate gathering chief medical officers—it is an opportunity for us to communicate with each other, which is a good source of getting information about what is ahead and how people are adapting to change.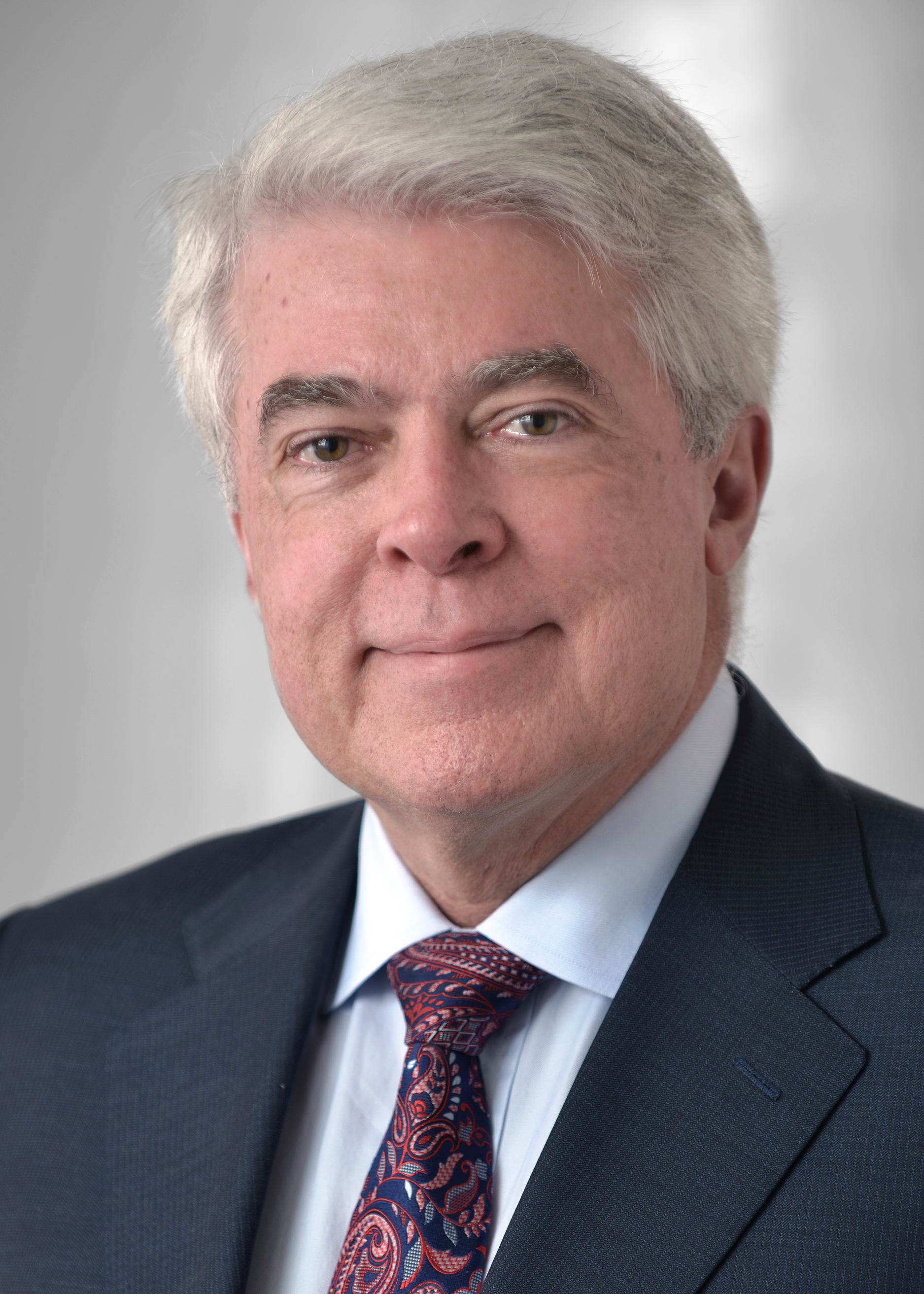 Mark Adams, MD, chief medical officer of El Camino Health. Photo courtesy of El Camino Health.
HL: El Camino Health has a reputation for pursuing innovation. What are the keys to being an innovative health system?
Adams: First, we need to stay abreast of potential changes, then we learn how to adapt those changes in a way that benefits our patients.
We were the first medical organization in the United States to have an electronic health record in the 1970s. It was a primitive contraption compared to what we have today. We have always tried to be on the frontline of innovation. We are a showcase site for Varian, which has advanced radiotherapy systems.
We have many robots throughout our organization. We have da Vinci robots, we have robots for joint replacements, and those that look down windpipes and do surgical procedures on the lungs that avoid making incisions. So, we have been active in areas where either technology or changing practices are applied.
We have taken our electronic health record and added some artificial intelligence that creates a deterioration index. By using AI, we can tell when a patient may be deteriorating clinically, and the EHR alerts us so we can intervene before the patient gets worse.
While pursuing innovation, we want to make sure that we maintain the best quality and safety. We have a high ranking by Leapfrog.
HL: How do you balance pushing the boundaries of innovation and maintaining patient safety?
Adams: We do research, which may be surprising to people because most research is conducted at academic medical centers. We have a robust research institute—the Taft Center for Clinical Research. We participate in rigorous research to make sure that innovations have benefits to the patients that we serve.
We also have an institutional research board, which is an independent board that looks at what we are doing and makes assessments. This board oversees what we do in the innovation space.
HL: What is the status of clinician burnout at El Camino Health?
Adams: Physician burnout is a big issue throughout healthcare, and the past couple of years of dealing with COVID has made the problem worse. The coronavirus pandemic has accelerated burnout for all healthcare workers and physicians in particular. Burnout is something that we always keep top of mind, and we have several ways to try to address it. For extreme cases, we do provide our employee assistance program—physicians can get help from that program.
For most physicians, addressing burnout is a matter of making the work they do easier and more streamlined. We are also trying to reduce bureaucracy, reduce redundancy, and simplify workflows when possible, so physicians do not get burned out doing things that do not add value to taking care of patients. We want our physicians to be able to focus on the work they are trained to do, which is to be diagnosticians and to apply therapies.
HL: Are there other initiatives in place at El Camino Health to address clinician burnout?
Adams: We stay close to our physician leadership, and we have physician leadership embedded in a lot of the activities of the organization—particularly around quality and safety. That is important because it is easy for physicians to become alienated and to feel that things are being done to them instead of with them. We make sure physicians have a strong voice in the organization and they are involved in the decisions we make.
We are also looking at ways to decrease physician workload and to improve our processes. Part of this effort is paying attention to their work-life balance because it is easy for a physician to become overwhelmed on the work side, which then impacts their personal life. We also have programs that target physician stress.
HL: What kind of workforce shortages are you experiencing at El Camino Health?
Adams: We have the same problem that other healthcare organizations have—there is higher demand for healthcare workers. One of the outcomes of the pandemic is that many healthcare workers who were looking at retirement took early retirement, or even changed careers.
We are trying to make sure we keep a steady influx of healthcare workers. We have training programs. For example, nurses who graduate from nursing school—particularly in specialty areas such as operating room, intensive care, and emergency department—can take advantage of our training programs that are like residencies for nurses. We can help them train in specialty areas.
We also have a transition program. For example, we can have nurses who are already in the organization who have specialty experience, but they may want to try something more challenging or more complex such as intensive care. We will transition those nurses over to higher level of care areas and help them grow. The transition program is a way that we can maximize our workforce internally.
We are located in an area with a high cost of living, so we make sure that we stay competitive in terms of compensation.
Generally, El Camino Health has been an attractive workplace. We do better than many other organizations in terms of attracting healthcare workers. In the end, the work environment is critical to recruitment and retention. We make sure our healthcare workers get the resources they need. Healthcare is a people business—it's people taking care of people. Healthcare workers have decided they want to take care of people. It is our job to make sure that we can make that career as successful as we can.
So, maintaining a workforce is about the culture, the work environment, and the camaraderie among the healthcare workers. That is what keeps us all going.
Related: El Camino Health Celebrates 60th Anniversary, Track Record of Innovation
Christopher Cheney is the senior clinical care​ editor at HealthLeaders.
---
KEY TAKEAWAYS
Innovative health systems anticipate change, then apply changes in a way that benefits patients.
To balance innovation and patient safety, health systems should conduct robust research and have an institutional research board.
Culture, work environment, and healthcare worker camaraderie are essential to maintain a workforce.