Revenue cycle leaders share the best technology they use to optimize the revenue cycle.
This article appears in the September/October 2022 edition of HealthLeaders magazine.
It's already too late for healthcare leaders to start thinking about adding technology to the revenue cycle. The industry is forging ahead.
The healthcare industry is constantly changing in ways that revenue cycle leaders find it essential to keep up with. Changes in billing requirements, clinical criteria, payment models, and patient access can cause struggles for organizations with lagging processes.
A recent survey published by ModMed also adds urgency to the need for optimized technology. Sixty-one percent of patients surveyed placed importance on how easy it is to make payments when considering whether to continue with a health system. On top of this, 60% of patients surveyed were more likely to select one organization over another if appointments could be made online.
Successful organizations enhance their revenue cycles and create the bandwidth to address these changes with technology to streamline revenue cycle processes.
All areas of the revenue cycle must function at their best to achieve overall success. In this cover story, we hear from revenue cycle leaders on how they have used the best in technology to optimize their departments.
Tech to ease the good faith estimate burden
One of the biggest changes that has affected the front end of the revenue cycle is the implementation of the No Surprises Act on January 1, 2022. Within the No Surprises Act hides a new, burdensome regulation for healthcare organizations: the good faith estimate (GFE).
Under the law, healthcare organizations need to give patients who don't have certain types of healthcare coverage—or those who are paying out of pocket—an estimate of their bill before services are provided.
Not only do these GFEs need to be created, but they also need to be created quickly as patients have the right to receive a GFE for the total expected cost of items and services as soon as they schedule an appointment (the items can include costs of tests, drugs, equipment, hospital fees, and more).
The GFEs also need to be accurate since patients can dispute final medical bills if the charges are at least $400 more than what was presented on the GFE.
It's easy to see how much work this regulation is for front-end revenue cycle staff. The American Hospital Association (AHA) agrees.
According to the AHA's March letter to CMS, GFEs regularly take revenue cycle staff 10–15 minutes to produce.
Because of this time constraint, an AHA member hospital reports that their staff can only process 75 estimates per day, which is barely meeting the GFE demand. A member health system with several locations reports needing to do 1,500 per day across the system, the letter said.
It's clear that operationalizing processes to generate reliable, accurate GFEs is necessary and has pushed many organizations to enhance their technology to ease this burden.
Ochsner Health, a nonprofit health system based in New Orleans, had price transparency initiatives already in place for years prior to the No Surprises Act implementation—including an online estimator tool on its website. But when January 1 came around, enhancements in technology still needed to be made to streamline its GFE process.
Since the organization already had some programs in place to adhere to GFE requirements, when looking to optimize their front-end revenue cycle, Ochsner Health decided to look internally at their preexisting software while filling in any gaps with a third-party vendor.
Melissa Woods, CPC, assistant vice president of revenue cycle financial clearance at Ochsner Health, calls this the organization's hybrid approach to its GFE technology.
"Most of our estimates generate automatically. Within our EHR system there's real-time eligibility that runs behind the scenes to verify insurance and coverage. We have batch processes that run nightly and some that run a certain number of days in advance of a scheduled service," Woods says.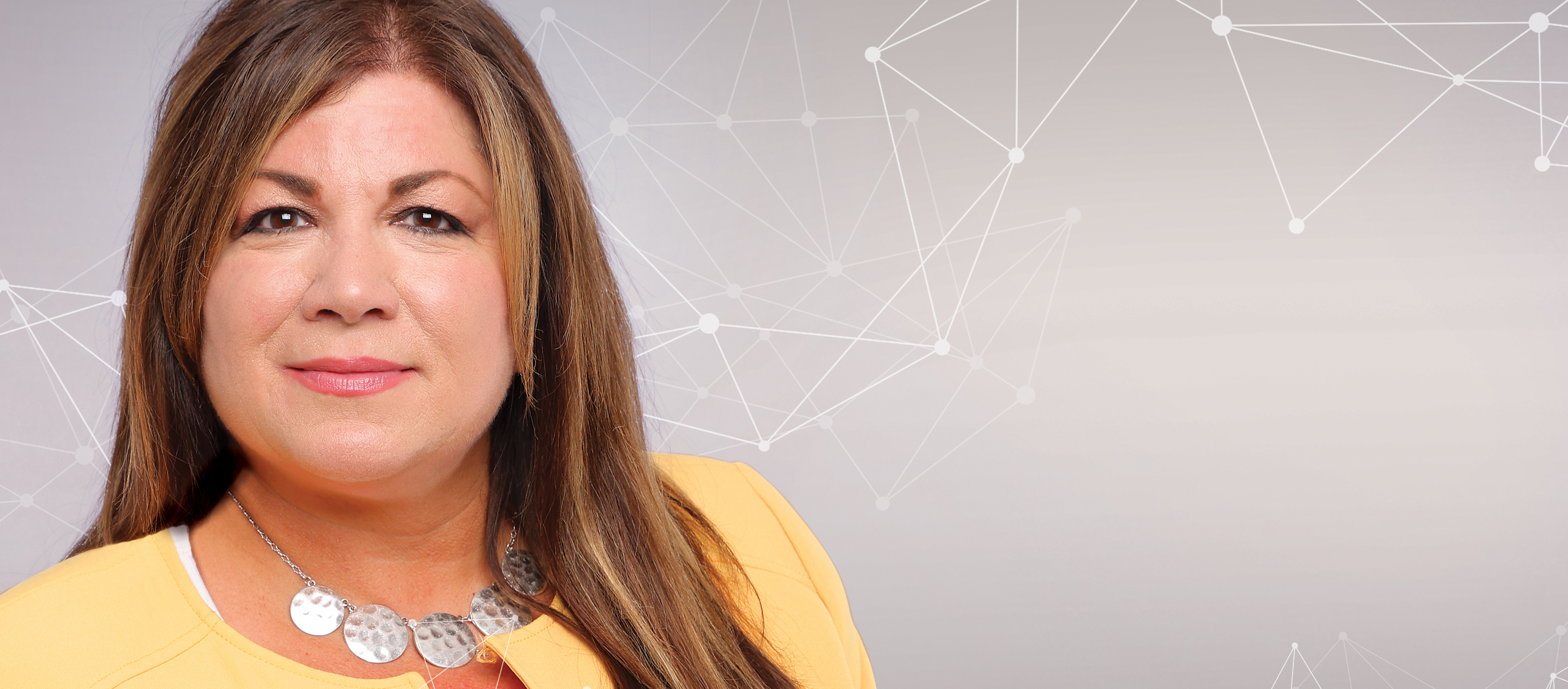 Pictured: Melissa Woods, CPC, is the assistant vice president of revenue cycle financial clearance at Ochsner Health. Photo by Jonathan Bachman/Getty Images.
"We can also manually trigger an eligibility query if we need to have the latest benefit information on the patient from the insurance company. From this we get a plethora of information including what deductible amount is left, how much they have left on their max out of pocket, and the coinsurance or copay for that particular service," Woods says.
This takes a lot of the burden off staff as roughly 85% of these estimates generate automatically through Ochsner's preexisting Epic EHR system. This is invaluable since the organization now runs about 50,000 estimates a month on average.
However, Ochsner found that not all estimates were auto-finalizing using Epic. Auto-finalizing was important for the team since it would replace the manual work of employees correcting service prices.
So the organization added automation to address gaps in the current technology.
The team worked with the AI vendor Olive to help auto-finalize the estimates. For Ochsner, its third-party vendor auto-finalizes about 20% of the estimates now, massively streamlining the process.
Additional AI was an important part of a streamlined GFE process for Ochsner's revenue cycle staff, but the entire GFE process was built and centered around the patient financial experience, and the added AI helped to improve this.
Since implementing this new technology, the moment a GFE is finalized, it automatically goes to the patient's portal, and the patient is notified that there is a new estimate available. The patient can then pay for the service immediately. Getting this information to the patients quicker and more accurately greatly improves Ochsner's patient financial experience.
"Our financial clearance call center will contact patients up to three weeks prior to their appointment to verify demographics, insurance, and communicate the upcoming expected out-of-pocket amount. Patients can pay in full right then or we can talk to them about payment arrangement options. We have internal payment plans, external payment plans—all interest-free to our patients. We work with our patients to give them plenty of options to try and pay for their care."
Adding a third-party vendor for automation on top of its existing software was the key to success for Ochsner and is the reason why this is the best in technology for the organization right now. Since being able to streamline the process and autofinalize more GFEs, the patient financial experience has greatly improved, and front-end staff are less burdened.
"My advice is to take a comprehensive look at your overall revenue cycle needs. For us, the hybrid approach worked best. We have gaps to fill with the No Surprises Act and pricing transparency requirements which are expanding faster than we can keep up with current technology and resources. That's why evolving our technology through a variety of vendors works for us right now," Woods says.
For Ochsner, having a good pricing transparency model and GFE process in place has played a large part in its preservice collections, which is no small feat as Ochsner is consistently considered one of the top performers of Epic preservice collections in the nation, says Woods.
A lot of the organization's success with preservice collections comes from their hybrid use of technology for GFEs as well as patient education.
"We have so many resources available to our patients on our website regarding the estimate process, understanding their insurance, and what to expect on their financial journey. And auto-finalizing our GFEs allows us to provide so many estimates to our patients up front so that they can ask questions and get help understanding what their costs are going to be before they even have services," says Woods.
Tech to improve CDI and physician workflows
At the heart of the middle revenue cycle you'll find the CDI and coding departments. This area of the revenue cycle is not new to technology as it is generally seen as an area within an organization that is closely tied to reimbursement.
In fact, according to the Association of Clinical Documentation Improvement Specialists' 2022 Industry Overview Survey, 74.82% of respondents said their CDI departments are directly involved with reviewing clinical validation denials, proving the CDI departments' direct link to reimbursement.
That's why it was so important for Tami McMasters Gomez, director of coding and CDI services at UC Davis Health, to implement the best technology for her CDI and physician teams to improve CDI and physician workflows to ensure maximum reimbursement for the organization's middle revenue cycle.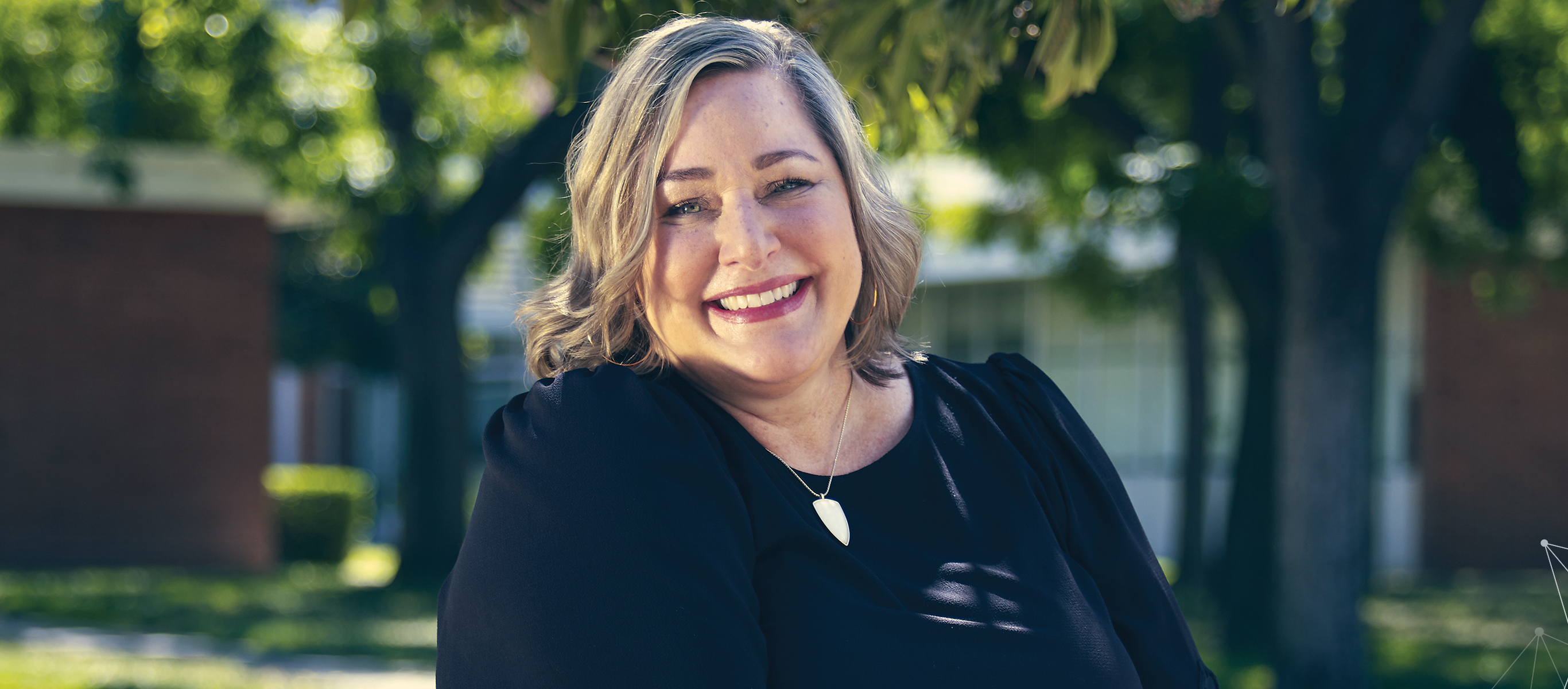 Photo credit: Tami McMasters Gomez is the director of coding and CDI services at UC Davis Health. Photo taken by: Don Feria/Getty Images.
The first step, even before implementing technology in these areas, was to build what they considered to be the perfect organizational chart to support the mid–revenue cycle.
After reworking departments and adding to various revenue cycle teams, McMasters Gomez says UC Davis Health was able to get the teams to a place where they were performing optimally.
"We were demonstrating a return on our investment with staffing and physician education. Once that was in place, I thought, 'Well, we've accomplished what we set out to do by increasing our staffing, touching every patient, educating our providers. What can we do now?' And the next step was bettering technology," she says.
At the time, UC Davis Health was using computer-assisted coding with natural language understanding (NLU), but McMasters Gomez wanted to take its technology to the next level.
"We then embarked on a journey of investigating where we wanted to go and researching what products existed out there," she says.
For the CDI team, UC Davis Health decided to deploy the 3M™ M*Modal CDI Engage One™ software, which uses advanced AI and NLU technology to embed proactive clinical intelligence into front-end and back-end CDI workflows.
This has been the best in technology for UC Davis Health's CDI team, and according to McMasters Gomez, "it has what I like to call all the bells and whistles for enhancements and workflows. It has a prioritization list that we've been able to customize to ask, 'What are the cases we want to prioritize for review?'"
For example, if a case has already been optimized from an MS-DRG perspective or severity of illness and risk of mortality and has accurate documentation for reimbursement, UC Davis Health is not interested in having its CDI team continue to follow that case and look for enhancement opportunities.
"We want a case like that to be on the CDI team's radar in case there are any unforeseen events or quality outcomes that may occur during the hospitalization, but our CDI teams shouldn't be spending their time on cases like that," she says.
This is why UC Davis Health created specific and deliberate prioritization lists for the CDI team to work from. Each team member has their own prioritization list, and those cases pop up with an established priority number (one through four) next to them—one being the highest priority for review and four being lowest in priority for review. This helps the CDI team to utilize their review time more efficiently.
"We also have what's called 'evidence sheets.' As the CDI teams are reviewing their cases, there is artificial intelligence that will pop up and say, 'There's evidence in the record that this patient may need further specificity on a diagnosis, or there's evidence in the record that the patient may have a diagnosis that hasn't been documented.' This prompts the team to further investigate," she says.
When it came to enhancing the technology for the physician teams, McMasters Gomez looked toward 3M's computer-assisted physician documentation.
"The computer-assisted physician documentation is a physician-facing tool that we were very specific about," she says. "We did a lot of physician engagement, socialization, training videos, face-to-face meetings, you name it, to get physicians familiar with this technology. We didn't want this to replace the CDI team—we wanted it to enhance the overall program."
Adding computer-assisted physician documentation had several benefits for UC Davis Health. First and foremost, McMasters Gomez says, it allowed physicians to engage in real time as they were documenting during the patient care episode and allowed physicians to put their focus back on patient care. Its physicians were able to deliver more efficient care without being pinged after the fact or after discharge.
"As the physicians are engaging and documenting the patient's encounter, there's also NLU that's reading the documentation in real time and is asking for things like specificity of the documentation, such as, 'Why are we treating this patient with this medication?' " McMasters Gomez says.
When it came to choosing technology and a vendor, McMasters Gomez says customization was key. UC Davis Health has since embarked on customization with various nudges with the vendor, which McMasters Gomez says is the key to successful adoption of technology.
UC Davis Health needed to be more sophisticated and deliberate about its technology enhancements, as it didn't want to lose physician engagement by pinging physicians for things that they already knew and documented well.
"When implementing technology, we wanted to be very deliberate about how we engaged with our teams. They are the customers and their voices matter to us. Listening to your revenue cycle teams' needs and putting patient care as the priority makes all the difference," she says.
To that point, McMasters Gomez says that technology deployment and enhancements are great, but technology can only be successful if your revenue cycle team is using it.
This is why UC Davis Health conducts extensive piloting and onboarding practices when implementing technology.
"Getting a large-enough pilot group and representation from various types of service lines is the key to success. Make sure you get a full pilot group that can provide you candid feedback, listen to what they have to say, and make sure that you actually hear them. Your revenue cycle staff and providers are your customers and if they don't engage with the technology, it's useless," McMasters Gomez says.
Since implementing these new technologies for CDI and physician teams, UC Davis has seen overall improvement of physician workflows, improved documentation accuracy, and an almost 5% increase in comorbidity capture rates.
"When it comes to implementing technology, making sure you stay flexible and willing to pivot and change is a huge takeaway," she says.
"You also have to make sure to hold the vendors accountable to product development. There may be technology that you need that the vendor is not equipped to give you, but if you had it, it would make all the difference for your organization," McMasters Gomez says. "Never stop asking them for more."
"When implementing technology, we wanted to be very deliberate about how we engaged with our teams. They are the customers and their voices matter to us. Listening to your revenue cycle teams' needs and putting patient care as the priority makes all the difference."
Amanda Norris is the Associate Content Manager of Finance, Payer, Revenue Cycle, and Strategy for HealthLeaders.
Photo credit: Pictured: Melissa Woods, CPC, is the assistant vice president of revenue cycle financial clearance at Ochsner Health. Photo by Jonathan Bachman/Getty Images.
---
KEY TAKEAWAYS
Successful organizations enhance their revenue cycles with technology to address workflow changes and streamline revenue cycle processes.
Organizations can add automation to address gaps in current technology.
Adding computer-assisted physician documentation allows physicians to engage in real time as they document during patient care episodes and allows physicians to put the focus back on patient care.