Atrium Health's vice president of revenue cycle management shares how their health system navigates outsourcing decisions and finding the right balance between internal and external processes.
No two revenue cycles are alike and neither are their decisions on how to outsource.
The decisions that revenue cycle leaders make about which tasks are best performed inhouse and which should be outsourced depend on many unique factors, from the facility's location and the patient populations they serve, to their payer mix and the skills and training of their employees.
That's why it's important for leaders to be honest, self-analytical, and strategic when evaluating each of these factors. Doing so will help them develop a healthy mix of in-house and outsourced functions that are right for their own revenue cycle.
Identify your strengths
For Chris Johnson, vice president of revenue cycle management at Atrium Health, those decisions have come down to a couple of key factors: Focusing on what their team does best and at the best cost, and to some extent, which functions have the closest ties to the patient.
For instance, Johnson says Atrium Health's patient financial services (PFS) team excels at insurance claim filing and insurance collections from government payers and commercial and managed care plans.
"Our cash numbers continue to show that we do that well," he says.
Similarly, he thinks the PFS team handles denials really well.
"There is a tremendous amount of work that goes on between the initial denial and the final denial write-off, and between those two, we are really good at getting those denials overturned," he says. That's thanks to an internal team of experts who work denials, such as employees with clinical knowledge who can write effective appeals letters.
In fact, the amount of money that they stop chasing makes up less than 0.5% of their revenue.
"Industrywide, that is an exceptional number," says Johnson. He credits the vice president for the hospital business office for this low number, who's responsible for this function.
Their internal call center for self-pay accounts and their pre-registration and insurance verifications are also kept inhouse.
"We feel strongly about that personal touch," Johnson says. "Providers have a vested interest in their patient experience."
Evaluate outsourcing opportunities carefully
Atrium Health's outsourcing decisions have come down to striking a balance between the cost to do something internally and how much time it takes staff to accomplish the task.
A good example of this is its decision to outsource all its payment plans. Atrium Health used to offer internal plans for payment windows of six months or less and outsource the rest. But they found that not only were team members spending a lot of time trying to explain the difference between the internal and external options, but less than 1% of people opted for the internal six-month program anyhow.
"We were spending more time trying to explain these two things than we were getting people to sign up," Johnson says.
That made the decision to outsource its payment plan program extremely strategic and unique to the organization.
A significant advantage of the external payment plans is the vendor's upfront funding program, Johnson says. Based on criteria agreed upon between the vendor and Atrium Health, the vendor pays Atrium Health the patient account balance due upfront. Additionally, allowing interest-free or low-interest options provide the flexibility and personalization that patients need, Johnson says.
For instance, the interest-free repayment window goes up as the patient's account balance increases.
"It's not a static 12 months, or 15 months, or 24 months," Johnson says. "The higher the balance, the longer period of time that you have to pay."
He adds that they've had zero patient complaints from the program.
Make it personal
Johnson says Atrium Health's decisions about outsourcing don't necessarily represent the best way or the only way to do things, and what works for one organization may not work for other revenue cycles. Instead, leaders must do their own, in-depth analyses and determine for themselves the appropriate path forward.
Those decisions must be ongoing as well. For instance, Atrium Health is working on a one-touch, text-to-pay tool for patients. The organization is currently exploring how to implement the functionality and determine whether the method that's most efficient and best for patients will be built internally or externally.
It's a decision that they'll make depending on their own unique circumstances.
"Let's focus on what we can do the best at the lowest cost," he says.
Alexandra Wilson Pecci is an editor for HealthLeaders.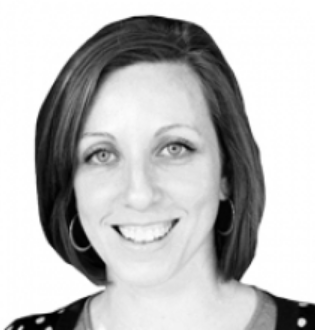 Photo credit: Charlotte, North Carolina - February 1, 2020: Atrium Health Carolinas Medical Center sign and logo/University of College/Shutterstock.com
---
KEY TAKEAWAYS
There is no "right way" or one-size-fits-all answer to outsourcing decisions.
Revenue cycles must evaluate factors like their location, their patient population, their payer mix, and their staff skills.
Atrium Health focuses on what their team does best and at the best cost.