As we move into spring 2021, the revenue cycle must move forward with the next phase of industry-shifting changes.
When revenue cycle leaders look back on the year 2020, they'll see an industry gripped by change. In a single year, the revenue cycle made a series of huge tectonic shifts that included remote work, price transparency, and the very beginnings of artificial intelligence.
Now, the trajectory is clear: There's no going back, and the revenue cycle must swiftly move forward with the next phase of these changes.
Here are three steps to take as we head into spring and continue with the momentum of 2020's big changes.
1. Refine your remote leadership
A year into the pandemic, many revenue cycles continue to work remotely, and organizations are still deciding when and if they'll ever return to the office.
"At some point, the pandemic will pass and life will return to some kind of normal," says Chris Johnson, vice president of revenue cycle management at Atrium Health. "Will the industry stay in this remote workforce environment to the extent that we are?"
Atrium's remote revenue cycle has maintained or exceeded its pre-pandemic productivity metrics, Johnson says.
The current challenge is keeping employee engagement high and connecting with employees who joined the team during the pandemic.
"Our leadership team is having to learn new skill sets," Johnson says. For instance, he's learned that leaders need to check in with employees regularly and consciously, since they can't rely on in-person interactions anymore.
"As a leader I have to be much more intentional about that conversation," he says.
One success strategy has been using video cameras during online meetings.
Many people—Johnson included—don't like being on camera, and when his revenue cycle team first went remote, they didn't have cameras deployed. Now they do, and Johnson says meetings are much more dynamic and interactive.
"Video made a world of difference," he says, since it allows leaders to catch nuances like emotions, reactions, successes, and struggles, as well as noticing who wants to say something during a meeting.
2. Think beyond the basics of price transparency and surprise billing
The CMS January 1 price transparency deadline has come and gone, and hospitals are still in varying stages of compliance.
According to an analysis out last month from the consulting services firm Guidehouse, roughly 30% of hospitals weren't compliant with either requirement of the CMS price transparency rule.
Atrium Health was among those that complied with both elements of the rule.
"Our team throughout the organization spent a tremendous amount of time before January 1" preparing for the rule, Johnson said. "Atrium Health absolutely met the transparency requirement."
However, experts agree that the CMS price transparency mandate is only the first step toward a greater consumerization of healthcare.
"I do believe over time in our industry that ability is going to just become a normal expectation for patients as they're looking around or as they're considering what their options are," Johnson says.
Scott MacKenzie, CEO of the company RevSpring, says revenue cycle leaders should think about price transparency as more than just a "regulatory exercise."
"I think that revenue cycle managers should think about this as a toe in the water toward more of a retail experience for consumers," he says. "They should look at it as an opportunity to experiment."
For example, organizations might price certain procedures more competitively to see if it drives retail behavior and increases market share, especially for services they'd like to start doing more of, he says. Hospitals can also thoughtfully promote their competitive prices.
"Healthcare organizations can use this as an opportunity [to find out] if they can compete more in the market with pricing transparency," he says.
Related: Price Transparency is Here. 2 Communications Actions to Take
Price transparency for hospitals is only the first stop on a much longer journey toward patients having a clearer picture of what they'll owe for their healthcare services. There's also the No Surprises Act, which goes into effect January 1, and will protect patients from surprise medical bills.
"There is a tremendous amount of work for providers to do to be ready for this … and to have an implemented plan by 1/1/2022," Johnson says.
Establishing a process to end balance billing and preparing to give patients a "true and honest cost estimate" are among the things that revenue cycle leaders need to do to prepare, says Becky Greenfield, partner with Wolfe Pincavage, a Miami law firm specializing in healthcare, insurance coverage, and business law.
Related: What Revenue Cycles Need to Know About the No Surprises Act
3. Dive into true artificial intelligence
In the revenue cycle world, there's tremendous buzz about artificial intelligence, and Johnson believes it has revolutionary potential.
"I do believe that AI is going to significantly change the way we do business over the next few years," he says. "I think it's going to be a game changer for the industry."
Indeed, recent research shows that the revenue cycle is already an early AI adopter compared to other hospital departments.
Related: Manual Revenue Cycle Transactions are Costlier Than Ever
However, Johnson notes that vendors often pitch solutions that aren't true AI.
"Some of what they share and propose as AI is really screen scraping or bot automation, which quite frankly we've had in place for years," he says.
Instead, "a program that runs on AI is designed to mimic the functions of a human brain," Matt Hawkins, a revenue cycle AI industry expert and CEO of Waystar, told HealthLeaders last year. "Rather than simply obeying commands, software powered by AI has the ability to learn as it goes, identifying patterns and solving problems like a human would."
Revenue cycles might use AI for tasks like predicting denials and claims follow-ups. Learning more about AI solutions is high on his list for the coming year, Johnson says.
"I think we are early in the stages of really learning what the benefits of what AI is going to be," he says. "In the revenue cycle world, it really is high on our agenda."
Alexandra Wilson Pecci is an editor for HealthLeaders.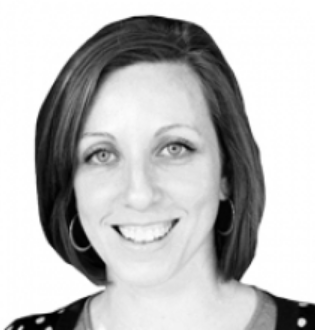 ---
KEY TAKEAWAYS
Refine remote leadership to better manage employees.
Think beyond the price transparency basics to provide better value and gain market share.
Research and implement true artificial intelligence.