Complying with the CMS price transparency mandate is only the first step. Hospitals should also ramp up their communication efforts and finally answer the question for patients: "What do I owe?"
This article appears in the January/February 2021 edition of HealthLeaders magazine.
The CMS price transparency mandate is in effect at long last, after a yearlong delay, court challenges, worries over confused patients, concerns about disclosing proprietary data, and COVID-19-related setbacks.
Hospitals have been fighting the rule since it was finalized in November 2019, arguing that it doesn't help consumers understand what they'll truly owe (the 300 shoppable services requirement doesn't include patient-specific out-of-pocket costs).
There are still a lot of unknowns around the mandate.
"There are some big factors moving around," says Rick Gundling, senior vice president of healthcare financial practices for the Healthcare Financial Management Association (HFMA) in Washington, D.C., including how the Biden administration will approach price transparency. The hospital industry has also experienced some recent setbacks. In December 2020, the American Hospital Association (AHA) lost its appeal in a June court decision that upheld the mandate. In addition, CMS said that it would be auditing a sample of hospitals for compliance, starting last month.
In late December, the AHA sent a letter to the incoming Biden administration asking for "enforcement discretion" as hospitals try to comply with the rule during the COVID-19 pandemic and vaccine rollout.
"Certainly, there's some things changing in the environment right now," Gundling says.
With these considerations, and the reality that price transparency won't go away and cannot be ignored, what concrete actions can healthcare leaders take to advance price transparency at their hospitals?
Uncontextualized chargemaster data and prices might constitute bare-bones compliance with the mandate, but an organization's price transparency work shouldn't end there. Industry leaders agree more is needed to achieve true price transparency success.
HealthLeaders talks to healthcare leaders and industry experts about ramping up communication efforts around two areas to make price transparency useful for patients and healthcare organizations.
Communication Action 1: Talk to Patients About Pricing
While this mandate might be uncharted territory, helping patients understand their healthcare costs is familiar ground for most revenue cycle executives at hospitals and healthcare systems.
Janice Jackson, RN, BSN, clinical reimbursement coordinator at Hancock Regional Hospital in Greenfield, Indiana, has been providing patient estimates "the old-fashioned way" for a long time: by having personal conversations. And she finds that it works.
She says she gives patients in-depth explanations of the hospital charges, how insurance works, and a price range of what the patients will likely be expected to pay. She takes the time to explain the different variables that might make an initial estimate different from the final amount that the patient will be billed. If she has an elderly patient on the phone, for instance, she knows that certain comorbidities might come into play. She also talks patients through the different options for financial assistance that are available to help pay their bill.
"I try to manage their concerns and expectations," Jackson says. "I feel like I can put that human touch on it that just the digital experience isn't going to have."
Because of that lack of human touch, she's a little hesitant about the repercussions of patients researching costs and simply seeing lists of prices online in the wake of the mandate.
"Trying to manage that expectation with just a paragraph on the website? I think it's going to be difficult at first," Jackson says.
That's why some healthcare experts see a need for additional communication about hospital pricing complexities like negotiated rates, managed care contracts, and fee schedules.
There will also be a need to educate consumers about the variables that may affect their out-of-pocket healthcare costs.
For instance, many patient-facing estimator tools are accompanied by language telling consumers that they're receiving an estimate based on statistical data for people with the same insurance, and the estimate may vary from the final cost. CMS has stated that having this kind of tool meets the 300 shoppable services requirement.
Hospitals must communicate to consumers and help them understand that an estimate is just that: an estimate. When patients ask how much a healthcare service will cost, provider organizations may fill their answer with a lot of "buts" and "it depends," says Jonathan Wiik, principal of healthcare strategy at TransUnion Healthcare. But giving patients a ballpark idea—a high-low range of possible prices—is better than leaving them in the dark about their potential costs.
"We all, as consumers, are used to receiving estimates with some sort of range on it," he says. "Hospitals aren't comfortable having that range conversation, but we've got to get there as an industry."
Doing so will not only help patients price shop, but also help them pay their bill, whether it's postponing the service for a few months while they save money or allowing the provider to start vital conversations about payment plans and financial assistance programs.
Hancock Regional Hospital has taken the extra step of building a patient-facing price estimator tool for its website, in addition to a more generalized tool that includes a price range for each of the shoppable services that it's including in its disclosure.
"We've opted to go a step further because, honestly, the machine-readable files don't mean a whole lot to anybody unless you work in it every day," Jackson says.
With the price estimator tool, patients and potential patients who want a personalized estimate can enter their insurance plan and personal information when searching for cost information about one of Hancock Regional's services. Patients can access price information for at least 300 services, as required, and likely more, Jackson says. The tool uses the information that the patient entered to ping the payer, verify insurance eligibility, and generate information about the patients' deductible and/or copay for that service.
In addition, Hancock Regional is already working to communicate more about price to patients. It's using its price transparency webpage to explain some of the intricacies of hospital pricing, such as the difference between hospital charges and what patients actually end up paying.
It's also still encouraging the "human touch" that Jackson advocates. Alongside the price estimator tool are a phone number and email address, suggesting that patients get in touch with the hospital directly "for the most accurate estimate of the cost of care."
There's also a prominently displayed link to the hospital's financial services and simple explanations of standard charges, average charges, and shoppable services prices. Each of these sections provides easily accessible links to the price transparency data required by CMS.
Lakeland Regional Health System in Lakeland, Florida, is also offering a patient-facing price estimator tool, which it launched in June 2020 with more than 400 services.
"We really wanted to put those shoppable services out there for the patient because that's the right thing to do," says Jason Driskell, vice president of revenue cycle at Lakeland Regional Health System and fellow of HFMA. "That wasn't a burden, that was just a good, smart decision that we'd done earlier than the requirement."
In addition, Lakeland Regional Health System has a dedicated team to communicate with patients who can't find the information they need within that tool, including helping them understand their health plan and benefits and determining what their out-of-pocket costs will be.
Jackson hopes that people use Hancock Regional Hospital's estimator tool, but she has trepidation about "taking that human piece out of the initial estimate."
"That worries me a little bit; it really does," she says. "It's tricky to just put a number out there. A lot of patients are going to see that number, and if you don't hit it at 100%, they're not going to be very happy."
In addition, seeing a "laundry list" of charges without context or explanation might confuse patients or—perhaps worse—convince them that they shouldn't get care because the cost is too high.
"The last thing I want to happen is that patients look at [the estimate] and think, 'Oh my gosh, I can't afford that,' and then they don't have the care that they need to get," Jackson says.
Another element of pricing communication is explaining why prices vary between institutions within the same market. Those questions might come from sources ranging from patients, to local employers that purchase large insurance packages, and even from an organization's own physicians, says Gundling. Because of the new pricing scrutiny, hospitals need to be prepared to explain or, put into context, why their prices are higher or lower than their competitors' prices.
"If you're an academic medical center, your cost structure may be higher," he says. "And you'd have to be able to explain that."
If your organization does have higher costs and higher quality, then offering price data without a clear explanation could potentially hurt both patients and the hospital.
"Of course, there's a risk that [patients] just opt to go with the cheapest service, not understanding that there are all of these other quality and customer service [factors], and those types of more intangible factors of healthcare that may not exist when you buy a TV, for example," says Becky Greenfield, JD, MPH, partner with Wolfe Pincavage, a Miami law firm specializing in healthcare, insurance coverage, and business law.
Communication Action 2: Talk Up Your Reputation and Quality
Hospital prices vary within a market for many reasons, and providers must also balance providing excellent care with affordability and overhead costs.
The challenge will be explaining the need to keep that balance, and hospitals should prepare for such questions from patients and other stakeholders.
One way for healthcare leaders to tackle those questions is to focus on their organizations' quality and reputation. Most hospitals already have experience touting their quality, from Boston Children's Hospital, which markets itself heavily as the No. 1 ranked pediatric hospital by U.S. News & World Report, to Fountain Valley Regional Hospital and Medical Center in California, which has publicized its 2020 Emergency Nurses Association Lantern Award.
In addition, many hospitals have integrated online physician reviews into their websites. Physician searches on hospital websites often include not only a provider's name, credentials, specialty, and contact information, but also star ratings and reviews from patients. Hospitals ranging from Henry Ford Health System in Detroit, to UPMC in Pittsburgh, to Cedars-Sinai in Los Angeles provide this information on their websites.
Hancock Regional Hospital considered its reputation and standing within the community when considering its approach to the mandate.
"It comes down to what we want to do for our community and how we want our community to view us as a partner," Jackson says. "First of all, we think our patients do have the right and the need to know what their financial liability is going to be. And second of all, we don't want to give the impression that we don't want to share this information with them."
Until now, though, price hasn't really come into play when it comes to how hospitals market their quality. The next challenge will be for hospitals to link their quality data successfully and convincingly to their newly released cost data.
If an organization's higher prices are truly because of high-quality outcomes and services, the price transparency mandate provides a great opportunity to "show the public [who the provider really is] as an organization, not only from a price perspective but the quality of the product and the services," Greenfield says.
In fact, consumers regularly make purchasing decisions based on many factors, and price is only one of them. They also consider things like convenience, location, reputation, and word of mouth.
"We don't purchase anything just on price. It's on quality, experience, those kinds of things. We put them all together," says Gundling.
That's true for shoppable healthcare services, too.
"Price is not necessarily the No. 1 driver of your medical decision-making," he says. For instance, he notes that expectant parents with an uncomplicated pregnancy might choose to deliver their baby at a less-expensive neighborhood hospital, while parents of a medically complex baby would likely choose the more expensive academic medical center that's 100 miles away.
Greenfield envisions features within a hospital's cost tool that provide information about quality metrics, or even consumer reviews, alongside price data.
"I think that if we can educate people and we go a step further and incorporate quality into these disclosures, then perhaps we can create a more level playing field," she says.
Other industries regularly incorporate such strategies into their marketing efforts, and consumers are accustomed to seeing reviews, rankings, and ratings when they research prices.
"These are more consumer-driven–type things that I'm not sure hospitals necessarily think of every day," Greenfield says. "If something has a three-star [rating] versus a five-star, but I have to pay a little bit more money for the five-star, personally, I'd go with the five-star. It matters."
Jackson notes that although Hancock Regional Hospital is "probably not the cheapest hospital" in its area, it's not the most expensive either, and the focus on quality has been part of the revenue cycle team's work during one-on-one discussions with patients about cost.
"I always just try to explain to them that we do concentrate on quality," she says. "We try very hard to get the best price that we possibly can and still provide the best service that we can."
Jackson acknowledges that those communication efforts will likely need to be ramped up as more people have questions about costs.
"Until we actually get our feet wet and get [the data] out there, it's kind of hard to know where to focus our best efforts," she says. "But I can anticipate we will need to do something more robust in that area."
The Bigger Picture
Greater communication about transparency—even if done imperfectly at first—could lead to a long-term win for patients.
"I think it's good that these things get disclosed, because as things become more transparent, and costs are seen and debated and understood, then the market can start to level a little bit," Wiik says.
After all, murky healthcare costs—and their close cousin, surprise bills—have garnered a lot of media and governmental attention in recent years.
"If the industry can't figure this out, the government starts to figure it out for them," Wiik says. "It may or not be the right way, but it's a way."
Although the mandate itself hasn't really been on patients' radar yet—an October 2020 survey by Waystar showed that 65% of patients were unaware of the price transparency rule—ignorance of the mandate and the newly available information may not last long among consumers.
"At this point, rolling it out, I don't think they know about it yet, but as it grows, and gets popularity, and media starts to cover it … I think the potential is there for [awareness] to grow," Jackson says.
With that in mind, complying with the CMS mandate should be the start—not the end—of a hospital's price transparency efforts. Healthcare organizations need to provide consumers with meaningful and personalized out-of-pocket cost information, and communicate the context for why a service costs what it does and how that relates to quality.
"I think the takeaway is, do it for the right reasons, do it with the right focus," Jackson says.
Driskell agrees. Patients feel a lot of anxiety around healthcare, from the procedure itself to how they'll afford to pay for it.
"As revenue cycle leaders," he says, "we need to do the best that we can to alleviate that anxiety on our side."
Alexandra Wilson Pecci is an editor for HealthLeaders.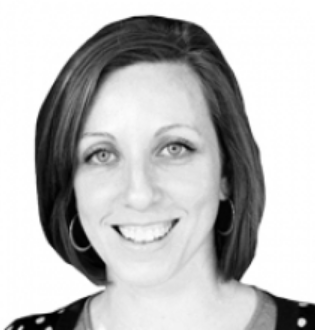 Photo credit: Janice Jackson, RN, BSN, is the clinical reimbursement coordinator at Hancock Regional Hospital in Greenfield, Indiana (Joe Robbins/Getty Images).
---
KEY TAKEAWAYS
Go beyond bare-bones compliance with the CMS mandate by offering personalized estimates.
Know how to field questions and explain prices to patients, the media, and other stakeholders.
Communicate the link between pricing and quality so patients can truly comparison shop.
Trust patients to be savvy consumers who understand estimate cost ranges, quality metrics, and other decision-making factors.