The payer's senior director of business operations speaks on a new pilot program that significantly reduces approval times.
Leveraging automation is a strategy healthcare organizations everywhere are exploring, if they haven't adopted it already.
For Blue Cross Blue Shield of Massachusetts, the benefits of automation are already apparent in their new pilot program designed to streamline prior authorization. The initiative, called FastPass, is piloted at New England Baptist Hospital and successful in speeding up review time, reducing administrative burden, and cutting down on costs.
The technology cross-checks Blue Cross' prior authorization requirements in real-time to determine if approval is needed. When prior authorization isn't required, the provider receives instant notification so they can proceed with scheduling the procedure. When prior authorization is needed, FastPass cross-checks clinical history against Blue Cross' criteria to automatically generate a recommendation. For complex cases, the program automatically packaged the necessary clinical documentation for the clinical review team.
According to Blue Cross, the pilot, focused on hip and knee procedures for 32 orthopedic providers over a four-month span, resulted in 88% prior authorization submissions processing automatically in real-time. Overall, approval time was slashed significantly from an average of nine days to an average of less than one day.
Deb Vona, Blue Cross Blue Shield of Massachusetts senior director of business operations, spoke with HealthLeaders about the payer's vision for FastPass, the importance of reducing prior authorization burden, and how automation can make healthcare organizations' lives easier.
This interview has been edited for clarity and brevity.
HealthLeaders: What factors led Blue Cross to explore this pilot?
Vona: We've been looking at prior authorization innovation for a couple of years. I think it was just the fall of 2020 that we really dug in deeply with our internal innovation team and our IT partners in that 'we need to think of a different way to do this.' We have largely fax and phone based prior process and as we started looking at different vendors and really setting out our goal, one of our key goals from the beginning was we wanted to develop a solution that was truly a win-win-win, as we call it, for all of the stakeholders: ourselves, the provider partners, and our members. Ultimately, there were a lot of solutions that we saw out there that really were just pushing a lot of work to the provider partners. We didn't see that as true innovation.
And as we were scanning the different options in the marketplace, the thing that made Olive stand out from the other vendors and why we launched the proof of concept with them was that they had a system called Pathways that was already installed in some of the provider offices at an orthopedic specialty hospitals in our network. But Pathways give us a small condensed package of really just what we needed so that was already there. And we said that gives all of the advantages that other vendors didn't have.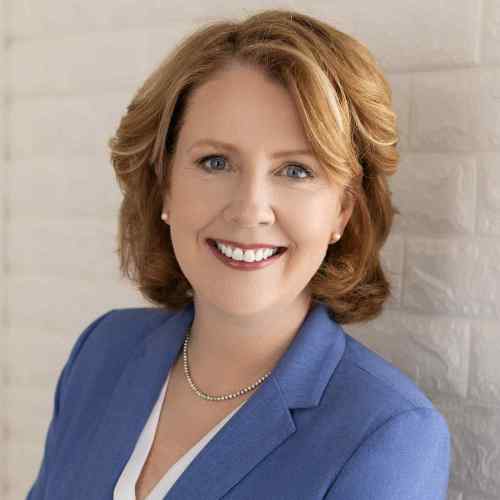 Pictured: Deb Vona, senior director of business operations, Blue Cross Blue Shield of Massachusetts.
HL: Prior authorization, especially right now from the provider side, is associated with administrative burden and affected by the labor shortage. From the payer side, what makes the investment in streamlining prior authorization worthwhile?
Vona: It's a lot of the same work as on the provider side. We have the exact same recruitment and retention issues today. We have a very high vacancy rate and despite all of our best efforts to fill positions, always have vacancies. So it's to remove that work, particularly remove the work that can be done in a more automated way so that we're really saving those cases that require the human intervention for those people. So there's a lot of it that can be automated. And we know we'll always have nurses, we'll always have doctors, will always have my operations team that needs to handle some of these cases manually. But the value proposition for us is being able to do this in a more affordable way, in a faster way, and see our highly talented, highly expensive clinical team, for those most complex cases, they're not reviewing the cases that are pretty standard.
HL: Why do you see the necessity for automation right now across healthcare organizations?
Vona: I separate this into two things and I think sometimes things get lumped together, but there's automation, which to me is getting our systems to speak to each other. This is all of the information that we need about that member who is going to be scheduled for surgery exists today in that provider's EMR. But without automation what we're doing is printing it out, faxing it over, and somebody on our end is typing it into a different system. The automation part is just how do we get these two systems to connect to each other, to share all that data. It's all exists, it's right there. But we're wasting time by the manual processes that exist. That to me is the first step and the first value add in this process. It's just removing the manual hand off.
Then, where can we use AI once we have that automation to speed up the clinical decision-making components of it? Not every case gets reviewed by a clinician and so that's a narrowing funnel. But the biggest opportunity is the automation piece and getting the systems connected to one another through mobile manual work.
HL: What are Blue Cross and payers in general focusing on to work with providers to make revenue cycle processes more seamless?
Vona: Previously I was on the provider side of operations and financials. I know that this prior authorization and referrals is a big component of that because there's nothing worse than doing the work and then not getting paid because some administrative step was missed. So I think looking at solutions like this to automate that work is a key piece of it.
There's also a lot around trying to give their team a comprehensive view of the different services. And this is where we've been really sensitive to not wanting to develop solutions that would only be Blue Cross-centric. We have heard from the practices loud and clear that 'I'm not just managing this for my Blue Cross members. You're 20% of my business but I have to manage this for all these different health plans.' And that's where I feel like providers are really focused, 'who can pull that all together in one place for my team to be able to manage.' I think that's where we're finding a lot of interest right now.
And again, as we were looking at our solution right from the start, we said we want something that's going to be scalable beyond us. We know that it's in our best interest to try to develop a solution that could be expanded because that's where we can get the best adoption by the provider community.
"The automation part is just how do we get these two systems to connect to each other, to share all that data. It's all exists, it's right there. But we're wasting time by the manual processes that exist."
Jay Asser is an associate editor for HealthLeaders.