Miami Cancer Institute COO Mark Davis, MD, shares steps to promote culture and improve workforce burden and operational challenges.
Healthcare is a team sport. And for the team to be successful in all aspects, it's time to change things up and "flip the org chart," says Mark A. Davis, MD, MS, who serves as COO of Miami Cancer Institute and Baptist Health Cancer Care, part of Baptist Health South Florida.
"Baptist Health South Florida is an organization that has been, at its core, dedicated to patient-centered, outstanding care and also focused on deep employee engagement," he tells HealthLeaders. The health system instilled that same dedication and focus into the Miami Cancer Institute, he says, evolving the culture to one that has specific mechanisms for engaging all of the organization's stakeholders.
"This is what the Miami Cancer Institute, part of Baptist Health South Florida, did with its Breast Clinic Pilot," he says.
The first step was engaging with relevant stakeholders who collectively identified key issues to improve scheduling, then by flipping the org chart, the breast clinic pilot learned key information and solutions from the frontline staff that then translated into better patient care, he says.
"After five months, patient satisfaction increased to 98.3%, employee engagement to 79%, and the lead time for obtaining authorizations for clinic visits ahead of the date of services doubled," he adds.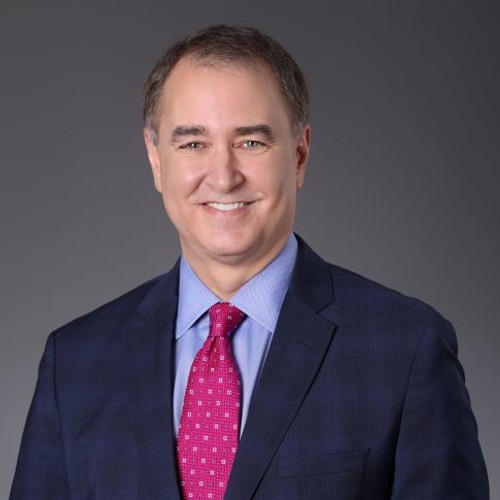 Mark A. Davis, MD, MS. COO of Miami Cancer Institute and Baptist Health Cancer Care. Photo courtesy of Miami Cancer Institute.
Flipping the org chart "is an intentional, structural, and sustainable strategic management change that equips frontline team members as leaders, informing and implementing necessary advancements," he says
Following the success of that pilot program, the idea was introduced across the system.
"It is critical to create reproducible structures in the operational levels that allow for this type of engagement," he says.
Enacting organizational transformation needs to be thoughtful, deliberate, and goal-oriented, Davis says.
"To advance healthcare, we must move from reactive iteration to proactive imagination," he says. "As healthcare leaders, we need to facilitate a structural change that can achieve our strategic goals."
Davis shares three steps that have helped Baptist Health South Florida and the Miami Cancer Institute flip the org chart to create better outcomes for patients and employees, combat operational challenges, and create a stronger and more collaborative culture.
1: Advance Organizational Culture by Breaking Down Silos
"When we talk about flipping the org chart, it really is about breaking those silos," Davis says.
"Structurally, what that means is evolving the org chart from independent reporting. One of the things you'll see in many organizations is the business office goes up one line, the nurses go up another line, doctors … and so forth. Breaking down that and having people work together is really key."
Using the breast clinic as an example, Davis explains that each clinic has a variety of staff. Schedulers, frontline registration, business office, doctors, nurses, and medical assistants all have different job responsibilities that are sometimes sequestered from each other. The goal is to create a mechanism for them all to work together and share opportunities and feedback, breaking down the silos between their positions to create a stronger teamwork culture.
"The second part in flipping that org chart, once you get the verticals aligned in a more horizontal structure, is to empower and embrace the voices which are often unheard, which is those members of our team that are on the front line," he adds.
Taking simple actions can achieve impactful cultural shifts, including active communication and then taking action, he says.
"Leaders should consistently communicate their intentions to build a collaborative culture where all voices are valued and issues are addressed as systems opportunities," he says. "Pair that structure with a true sense of appreciation for all who work at your organization, demonstrated through your day-to-day interactions by an enthusiasm for understanding their experience."
He also suggests practicing genuine gratitude to help the teams feel appreciated.
"If it's genuine, and we show genuine gratitude and appreciation for all of our teammates, there's interesting literature that suggests it makes us as individuals happier and it certainly makes those receiving it," he says. "That's part of the cultural emphasis engagement that's part of Baptist Health and MCI, and part of what we focused on in our transformation."
2: Establish the Current State and Plan for the Future State
Once you have a more aligned and horizontal structure, you can bring that staff together to map the organization's current and desired future state, Davis says.
"Where to begin is a primary challenge organizations face when considering change," he says.
The goal is to start simple. Davis suggests listing the details of the clinic's current processes, then listing desired future processes.
"This requires a clearly delineated mission and margin objectives, so that each internal group can align," he says. "From that structure, engage the team in the quest for data and input. Hold moderated ,multi-stakeholder groups with leads, who have authority and accountability. Ensure diversity of voices in the process and think broadly about who is impacted and who can advance the objectives. There is deep insight within our front-line team members; as well as great capacity to implement change."
At the breast clinic "we created the structure for each of these groups to come together [and] look at transformation," he adds. "That disciplined approach is one of getting the group together to spend time together with the current state of operations in the clinic, then decide together what the best future state would be."
Having those silos broken down allows for each position to learn about the challenges another position faces that they may not have understood.
"It allows that interchange that informs a much better future state," he says. "If you work together to determine the current state [and] the future state, then you [can] agree what the next steps will be with metrics that are predefined."
"It's very important that we recognize that most challenges and failures that we have persistent problems—they're not individual," he adds. "People … come to work, particularly in healthcare, because they're dedicated to helping patients and being good colleagues. That means that when we have a challenge, we have to look at the system-based solution together with an organized structuring group, so that we can learn from the challenges that we face. That means evolving our cultures to be just open and to celebrate and emphasize our desire to learn from everyone in a very psychologically safe manner."
3. Use Metrics to Guide Operational Success
Metrics are an important tool to help team members understand, support, and enact operational success, Davis says. So once the desired future state is determined and tactics are identified to advance, the group, with an insightful leader, is ready to implement the strategy, he says.
"When addressing operational challenges, organizations must move from the common 'whack-a-mole' approach to one that includes a detailed understanding of [the] desired future state, with clearly identified tactical interventions and metrics," he says. "Be structured, inclusive, and data-driven, but also nimble to pivot when data and team members suggest the need to reevaluate."
In the case of Baptist Health South Florida, the Miami Cancer Institute, and Baptist Health Cancer Care, the organization's true north is patient satisfaction and outstanding patient care, Davis says.
"Everything revolves around that with other critically important areas, which is our employee engagement [and] employee satisfaction."
This also helps with other responsibilities during times of financial challenges, he says. It's important to "make sure that we have appropriate margins and that operationally, we're able to move things forward in a very effective way using things like Lean Six Sigma and the like."
In the case of the breast clinic, the staff were getting authorizations so close to the appointment times that sometimes it was hard to keep those appointments aligned, Davis explains. Another success was moving those authorizations many days out, which helped release the burden from staff and kept patients happy.
"The future of healthcare is bright. We have tremendous opportunity and many of my colleagues and fellow leaders are beginning to look at things a little differently," he concludes. "Flipping the org chart is one of those opportunities for us. Our teammate colleagues on the front line— they're seeing patients directly, they're the ones … who see the problems firsthand, they hear the problems firsthand—and to be able to create a structure and culture that empowers their voices is not only great for helping improve burnout and engagement. It's also extraordinarily important for us to be better as healthcare institutions and leaders."
"To be able to create a structure and culture that empowers [the frontline's] voices is not only great for helping improve burnout and engagement, it's also extraordinarily important for us to be better as healthcare institutions and leaders."
Melanie Blackman is a contributing editor for strategy, marketing, and human resources at HealthLeaders, an HCPro brand.