Eliminating manual processes for DNFB cases increased revenue, and also increased operational efficiency by 95%.
Greg Stock, CEO of Thibodaux Regional Medical Center, is proud that his hospital is debt-free, and he'd like to keep it that way.
But in 2014, the 180-bed regional medical center in Thibodaux, Louisiana, had a problem: They had too many discharged not final billed (DNFB) cases, where bills remain incomplete due to coding or documentation gaps, and their A/R days were "too high" at 43.1. According to the American Academy of Family Physicians, "days in A/R should stay below 50 days at minimum; however, 30 to 40 days is preferable."
"That's cash that's sitting out there," Stock says.
However, going through the accounts was a manual process that took hours to complete, and it was made more difficult by the lack of real-time data or alert mechanisms for the coders and physicians.
Mikki M. Fazzio, director of HIM at Thibodaux, remembers those days all too well.
"We could see that the charts needed to be coded, but we didn't know why they couldn't be coded," she says.
That resulted in hours of time spent researching each account to find out why it wasn't coded: Figuring out its status, emailing the coders, reaching out to physicians about pending documentation. And since it took so long, they would only do this research every week or two.
"This was a long process for us. It would take us about 8–10 hours—one full work day," she says. "It was overwhelming, it was chaotic … the dollars seemed like they were rising every month. It was a nightmare."
Harnessing analytics

To help mitigate this problem, Thibodaux decided to implement an analytics platform from Health Catalyst to eliminate the manual processes and integrate DNFB data into the hospital's dashboard and workflow.
The results have been impressive. In addition to seeing a $2.4 million increased cash flow to their bottom line, Fazzio says the hospital has realized the following improvements when comparing data prior to implementation (FY 2014) to now, three years post-implementation (FY 2018, October 2017 to current):
A/R days: 36.9 (6.2 day reduction)

Dollars outside bill hold on DNFB: $1.5 million (down from $4 million)

Physician portion of DNFB: $1.3 million (down from $2.8 million)

Coding portion of DNFB: $187,000 (83% reduction from $1.1 million)

Operational efficiency: 30 minutes to complete DNFB process (95% improvement from 8­–10 hours)

"Right when we started, we saw an improvement immediately," Fazzio says. "Within six months, we saw major improvement."
But when Fazzio's boss asked whether she thought the numbers would continue to improve beyond that, she was doubtful and said no. She says she was proved wrong.
"Three years later, it just keeps getting better and better," she says. "It's crazy."
Input from the team

That's not to say it's a process that operates like magic.
"Analytics and tool sets won't make a difference by themselves," Fazzio said later by email.
So Fazzio sought input and collaboration from all people across processes and departments involved with DNFB.
But she says first she and the coding manager brainstormed a wishlist of functions to build into the app, and shared that list with the data warehousing architecture company that Thibodaux used for its platform.
Then, Fazzio met with the coders about what would make their workflow more efficient, which led to developing an alert to let the coders know when charts were ready to code. Another alert notifies the coder when an account is put back in process by billing, requiring the chart to be re-finalized.
"We took all these little suggestions and built them into the application," Fazzio says.
Once the app was built, the team spent two to three months verifying the data and requesting fixes as needed, running reports the old and new ways and comparing the accounts and dollars.
"That was one of the major things that had to happen because we didn't trust the data," Fazzio says.
Tight processes are key

When the data matched perfectly, the next step was to establish structured processes. For instance, every coder has the same daily process, so nothing is missed and everyone stays on the same page. For instance, the first thing coders must do each day is open their "ready-to-code" list.
Similarly, every day, the EMR specialist communicates with coders, clinical documentation specialists, physicians, and other departments about pending accounts. Anytime something is off, she alerts Fazzio.
For example, the specialist might find there is a physician who's not completing documentation in a timely way; a department that's not sending in orders quickly enough; a physician office that's sending orders with invalid codes or diagnoses; a coder who's not keeping up with the work list; or a CDI specialist holding up several charts for reviews. For other processes, clinical departments have access to the data themselves.
Fazzio says structured processes are a key to continued success.
"When I see increases in dollars on the DNFB, processes are the first thing I check on," Fazzio says. "Of course, we continue to tweak the process and make it better as things change and time goes on, but regular process checks are a must."
Stock credits Fazzio's work and Thibodaux's culture of improvement and employee engagement for the success in using the data and app.
"We go after excellence," he says. "Our focus is to get to the top and stay there."
Alexandra Wilson Pecci is an editor for HealthLeaders.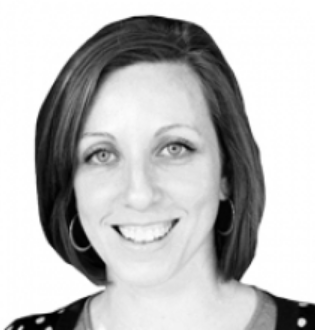 ---
KEY TAKEAWAYS
Streamline data and eliminate manual DNFB processes with analytics to realize greater revenue.
Verify data continually to ensure accuracy of analytics.