Revenue, patient satisfaction, and business in general all rose thanks to price transparency, a new study suggests.
Publicly listing prices for common surgeries helped to boost revenue and patient satisfaction.
That's the finding from a small study of ambulatory surgical centers across the country by Johns Hopkins researchers and published in the April issue of The American Surgeon.
Consumers are increasingly demanding more control over their healthcare decisions, including how much they pay. As a result, many hospitals and health systems are placing strategic focus on their pricing strategies, including both disclosing prices upfront and offering competitively priced services.
Drawing from a database held by the Free Market Medical Association, researchers identified eight ambulatory surgical centers that listed prices for surgical services on their websites. The researchers sent a data collection form to the eight centers between April and May 2016.
Six of the centers returned completed forms, which asked for patient demographics; details of price transparency initiatives; and how patient volume, patient inquiries for services, patient satisfaction, and center revenue changed one year after making prices transparent.
The researchers found that:
Five of the six centers reported increases in patient volume and revenue after adopting price transparency. Specifically, they reported a midrange or median patient volume increase of 50% one year after implementing price transparency.

Four centers reported a 30% midrange revenue increase.

Three centers experienced an average increase of seven new third-party administrator contracts.

Three centers reported a reduction in their administrative burden.

Five centers reported an increase in patient satisfaction and patient engagement after price transparency.
Brian Unell, vice president of revenue cycle for Georgia-based Piedmont Healthcare, says Piedmont is currently working on a price transparency initiative of its own.
"There are studies that show patients who are aware of what their payment expectations are, are more likely to pay," Unell says. "And we believe that it's important our charge structures are market competitive. As a result, we now generate around 15,000 patient estimates each month; a 650% increase from the end of 2017."
Although the Johns Hopkins researchers note that their findings don't "categorically prove" that the price transparency directly boosted business for the surveyed centers, "the timing of the increases suggests the impact is positive."
In addition, the center's leaders were happy with their price transparency initiatives.
Officials at all six centers reported that they would recommend price transparency as a marketing strategy to other providers. Four of the centers reported a belief that price transparency increased both their annual revenue and the demand for their services.
Alexandra Wilson Pecci is an editor for HealthLeaders.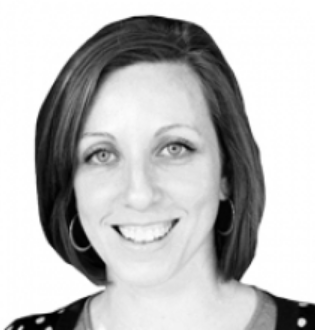 ---
KEY TAKEAWAYS
Offer pricing information for common services.
Establish a market-competitive pricing structure.