Communication and feedback are key, says Midland Memorial's CNO Kit Bredimus.
As nurse executives consider new care models to adapt to nursing shortages, involving their team members in the process is critical to success, says Kit Bredimus, DNP, RN, CPEN, CNML, NE-BC, CENP, NEA-BC, FACHE, FAONL, FNAP, chief nursing officer at Midland Memorial Hospital in Midland, Texas.
Bredimus, a contributor to the CNO Exchange Community*, spoke with HealthLeaders about how he and Midland Memorial approach practice redesign and how they've found success.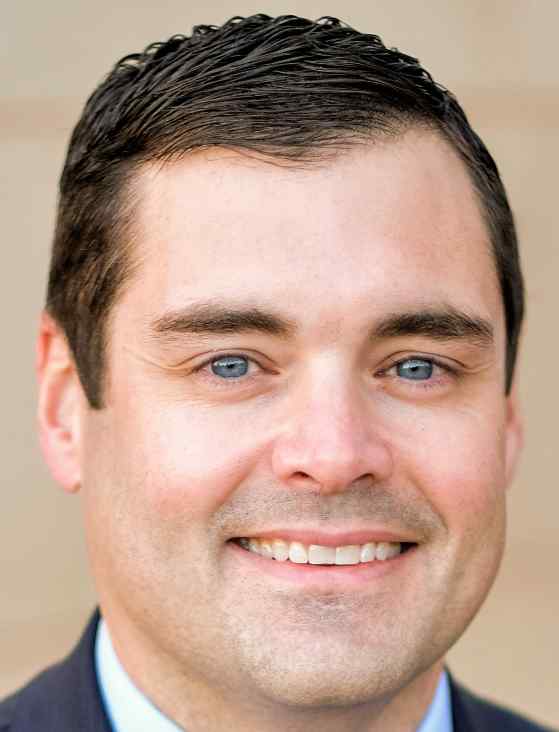 Kit Bredimus, chief nursing officer, Midland Memorial Hospital / Photo courtesy of Midland Memorial Hospital
This transcript has been lightly edited for clarity and brevity.
HealthLeaders: What is your definition of practice redesign?
Kit Bredimus: It's really about who's delivering what aspect of care and by what means they are doing it, where it's delivered and by whom. It's important to understand that practice redesign is constantly occurring; it's always happening because there are many factors that go into hospital acute-care operations.
COVID-19 changed a lot for us in practice redesign, but it was happening well before COVID; it just exacerbated with COVID. You always have to be thinking about redesign and evolution as far as the healthcare industry and who's delivering what aspects of care. Even if you think just a few years back, a lot of the things that we had nursing doing as the primary care model was what housekeeping does, what phlebotomy does, what personal care assistants do, what IT does.
There are a lot of different roles that we have delegated over the years to allow the nurse to step back and practice at the top of their licensure and scope in skills and assessment. But are they really able to do that right now? Are the models working?
HL: When is it necessary to re-engineer the way patients receive care?
Bredimus: It's necessary in the fact that resources are going to continue to dwindle as the nursing shortage is not going to get any better, so many organizations are continuing to look at new ways to take care of either the same number of patients or even more patients by maximizing nurses' scope and skill by supplementing with different skill mixes and different modalities.
But it's going to be necessary as we continue to see the aging population hit our medical facilities. We are going to have to find ways to deliver care not only within the hospital, but also outside of the hospital, such as hospital at home or virtual nursing. There are going to be new care models that have to be put into place just to meet the demand.
HL: What does practice redesign look like in your organization in Midland?
Bredimus: We've done some things not considered innovative now, but they were cutting edge at the beginning. We utilize LVNs [licensed vocational nurses], but not in an assistive supportive role; we use LVNs for part of our primary care model, to have them taking patient assignments, taking fuller extent of their capacity here in Texas to evaluate patients and take care of patients. We've implemented and designed an LVN internship, residency, and fellowship program, recognizing that this entry to practice has not really been tapped here locally or in the region, as an opportunity to grow individuals in that space.
We put them on a path where we will pay them to get their RN through a transition program with a local community college partnership here, and that has been very successful. We had 15 individuals in our first cohort that we were able to upskill and get them onto the path to become an RN.
We are looking at our skill mix, as everyone in the country is looking at different skill mixes and how you can have unlicensed assistive personnel in the clinical environment. We redesigned some of our models where we're increasing our UAPs [unlicensed assistive personnel] and having them take on the care, feed, and activity roles where their sole focus is supplementing that aspect.
In addition, we are working further down the pipeline. We recognize that before COVID we were focusing on older adults—high school graduates, adults in the working world, or college kids trying to work toward the healthcare career. We've lowered our hiring limit to age 16. We are working with our local independent school district to create an Explorers program where not only do they get to come into the hospital and experience different areas of healthcare—different roles and disciplines—but also the ability to work as an unlicensed assistive personnel during their downtime that enables them for our employee benefits, such as tuition assistance.
We're getting these individuals plugged in earlier and getting them on a healthcare track so they're not waiting until they graduate to figure out what they want to do, and we as a hospital support them so that gives them a little bit of an edge when it comes to applying for whatever program they want to get into.
HL: What are key tips you would suggest in implementing practice redesign?
Bredimus: The primary focus for any leader planning a practice redesign is to have strong communication. You have to build in that feedback loop and make sure you've had that communication with the staff that are going to be involved with the change to get their buy-in. A leader needs to figure out what staff think is going to work and what's not going to work.
The other part is to empower them to make change. As you trial these things, it's important to hear from staff what's working well, what's not working well, and what they would like to see tweaked. Then, have planned stages where that feedback can be implemented, versus pushing it out from the top down. That has not been successful. I've been a victim of that before, where we recognize that something sounds like a great idea, but once we roll it out, it failed, so empowering the team to own the process and the change has been what's really worked for us.
As an aside, it's important to recognize that anytime you're talking about a practice redesign, there's not a lot of literature out there that says, "This is a tried-and-true model. Everyone should do it because it works every time," because every situation, every organization, every community's going to be different, with different resources, constraints, and barriers. It's important to keep that in the forefront of your mind whenever you're talking about any of these redesigns because a lot of them are unproven and you don't know if they're going to work for your organization until you try them.
That's why it's important to get the feedback of staff and key stakeholders—to make sure you are looking at all the variables that are specific to your unit, your area, your community.
* The HealthLeaders Exchange is an executive community for sharing ideas, solutions, and insights. Please join the community at https://www.linkedin.com/company/healthleaders-exchange/. To inquire about attending a HealthLeaders Exchange, email us at exchange@healthleadersmedia.com
"The primary focus for any leader planning a practice redesign is to have strong communication. You have to build in that feedback loop and make sure you've had that communication with the staff that are going to be involved with the change to get their buy-in."
Carol Davis is the Nursing Editor at HealthLeaders, an HCPro brand.
---
KEY TAKEAWAYS
Involving team members in the practice redesign process is critical to success.
Review the staff's skill mix to determine how unlicensed assistive personnel can reinforce care in the clinical environment.
Every care model won't work for every organization with its distinct resources and constraints.