Patients aren't the only ones feeling financial stress: hospitals, health systems, and other providers are feeling it, too.
Over the past several months, COVID-19 has increased financial stress for many patients.
"COVID-19 put many families in our communities at risk of unemployment and loss of insurance coverage," Marvin Mickelson, system director of shared revenue cycle at The University of Kansas Health System, in Kansas City, Kansas, told HealthLeaders via email.
Outstanding patient bills—perhaps for treatments they received pre-pandemic—are being pushed to the backburner as other expenses take priority.
"The last thing that unemployed people want to do is pay their healthcare bill," says Matt Seefeld, executive vice president of MedEvolve in Little Rock, Arkansas. "I'm going to pay for the things that keep my family alive. The last thing I'm worried about is that bill from six months ago."
Of course, hospitals, health systems, and other providers are also feeling their own financial stress. New research from TransUnion Healthcare analyzed visit volumes between March 1–7 and August 16–22 and found that inpatient volumes remained 8% below pre-COVID-19 volumes during the week of August 16–22, which is the same level recorded in late June.
Related: ED Volume Recoveries are Sluggish. That Might Not be a Bad Thing.
For healthcare organizations that are struggling, here are three ways to increase your revenue and decrease bad debt as the pandemic continues.
1. Be even more flexible
High deductibles and huge out-of-pocket costs had already prompted many providers, including The University of Kansas Health System, to offer more flexible payment arrangements, such as no-interest patient financing.
For instance, patients at The University of Kansas Health System could choose between a short-term in-house, zero-interest payment plan or a longer-term, zero-interest plan through the vendor AccessOne, even before the pandemic took hold.
But COVID-19 soon made it clear that those patients needed even more flexibility.
"As our call centers fielded a number of calls from patients who told us they had lost their jobs because of the pandemic, we knew we had to make some changes to our financial services approach to ease the financial stress patients were feeling," Mickelson said.
Now, when patients call about trouble paying their bill, "we'd immediately offer a 30%–50% discount to help them pay for their care," Mickelson said.
Patients were also offered longer-term payment plans with affordable monthly payments to cover the remainder of their balance.
Related: Almost Half of Families That Lost Work Due to COVID-19 Also Avoided Healthcare
The system took other steps, too, such as providing more staff training about having complex financial discussions with patients; letting patients know that they could combine bills from the hospital and their physician into a single account; and being more generous with its charity policy.
Mickelson said the changes have paid off, not only for patients, but for the system.
"For the health system, our approach has decreased bad debt, even during the pandemic. We've also seen a sizable drop in our days in A/R for self-pay. Additionally, our recourse rate for payment plans remains extremely low," he said. "We plan to keep these options in place as long as needed, especially as the pandemic goes on, to provide the best possible patient financial experience."
Related: Medical Center Improves Collections and Patient Experience with Upfront Payment Program
2. Use downtime to plug overlooked revenue leaks
Much attention is paid to patient out-of-pocket costs, but it's still a relatively small amount of overall revenue.
"It's growing pretty significantly in terms of a percentage, but at the end of the day, 85%–90% is still due from third parties," James Bohnsack, senior vice president and chief strategy officer at TransUnion Healthcare, tells HealthLeaders.
Revenue cycle leaders can use this time of decreased volumes to their advantage by fine-tuning processes to capture all the revenue that's owed to them, such as denials prevention and insurance coverage discovery. Another area of attention is revenue leakage.
"Because of the declines in volume, it has given the revenue cycle folks the opportunity to rethink some of their deployment of resources against those places where revenue leakage occurs," Bohnsack says.
For instance, leaders might now have the bandwidth to turn their attention to otherwise neglected places in what Bohnsack calls "the 'other' category on your financial classes listing that tend to have some leakage and some additional opportunity there for capturing revenue and decreasing bad debt."
Those places might include workers' compensation, third-party liability, local funding programs, out-of-state Medicaid, and transfer DRGs.
These areas might be "nuanced, but definitely can have some big impact in terms of capturing the full amount of revenue due for the services that you render," he says.
3. Collect what you're already owed
Healthcare consumers—especially those who are coming in for scheduled appointments, rather than emergency care—expect to pay for the care they receive.
That's why Seefeld recommends collecting what's already owed, or setting up a payment plan to do so, before treating patients with outstanding balances.
"Look at your scheduled patients and [find out] who already owes you money," he says. "Secure that prior debt, either in full or get a credit card on file."
That's where the flexible payment plans are once again important because they can allow the revenue cycle to set up a payment arrangement and start collecting on the debt before patients start adding to their balance. That's especially true during the pandemic, when people may be less able to write a big check.
"You've got to collect what's already owed before you treat the patient again," Seefeld says. "Why would you keep giving services away for free?"
Alexandra Wilson Pecci is an editor for HealthLeaders.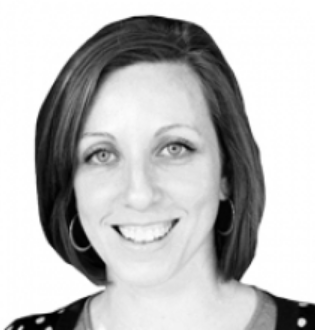 ---
KEY TAKEAWAYS
Offer more flexible payment plans to help struggling patients while reducing bad debt.
Take advantage of decreased volumes to focus on revenue leakage.
Collect past-due funds from scheduled patients.
Improve the patient financial experience.