The senior director of revenue cycle at Memorial Health System tells HealthLeaders six reasons why the organization won't 'put the genie back in the bottle' now that patients are embracing digital pre-access.
In early 2020, Memorial Health System in Marietta, Ohio, was in the process of gradually opening what Derek Dudley, senior director of revenue cycle, calls the system's "digital front door."
Instead of a front-end patient access experience that includes the traditional appointment-making and registration process of back-and-forth phone calls, filling out paper forms on clipboards in the lobby, and staff members manually entering patient data, Memorial Health System was rolling out a digital patient intake platform from the tech company Phreesia.
It's "trying to take all of that and push it into the patient's living room," Dudley tells HealthLeaders. "Until [patients] see the provider, everything can be done remotely."
At first, the health system used a slow and methodical "wave approach" to rollout, with 1-2 clinics per week going live.
Then, COVID-19 hit.
"COVID really changed the rules," Dudley says. "We saw the need to digitize the patient experience, so we just pushed the gas."
In the months since, Memorial Health System has implemented the digital platform to all of its clinics, and as of mid-September, Dudley estimates that about 65% of patients have embraced the technology, a number that's continually going up.
"We're consistently moving toward full adoption," he says. "It's hard to put that genie back in the bottle once [patients] realize how convenient and user-friendly [the platform] is."
In addition, the health system has seen improvements in everything from registration accuracy, to point-of-service collections, to patient satisfaction.
"All of our KPIs are moving in the right direction," Dudley says.
For instance, he says that point-of-sale collections are up over 25% year-over-year and patient satisfaction has climbed nearly 30% since go live.
Additionally, "we are looking to reduce required FTE count in this area by 4, which will allow us to re-purpose these individuals to other tasks," he added later via email.
Here are six ways Dudley says that Memorial Health System's digital front door has changed front-end patient access for the better.
1. Registration information is more accurate
Even the most skilled data-entry professional can make mistakes when entering scores of patient information into the record. But even a minor error, such as a transposed number in a birthday or an incorrectly spelled street address, can cause trouble for the insurance verification process.
When patients enter that information directly into the system themselves, the accuracy of those records skyrockets.
"We find that the quality has gone up, [and] the completeness of the registration," Dudley says.
Patients—even existing ones—who encounter the digital system for the first time enter all of their information as though they were new patients. At first patients pushed back a little, asking, "Don't you already have all this information?" Dudley says.
But that thoroughness has paid off. Once information is in the system, patients only have to verify its accuracy ahead of subsequent visits.
Related: Why Remote Revenue Cycle Success Depends on Data
2. Lobby space is freed up
Gone are the days of scores of patients waiting in line to speak with the front desk staff and lobby chairs filled with people filling out paperwork and waiting for an exam room.
Although there are still some patients who'd rather come in early and hand their information to someone at the front desk, they're few and far between.
"We'll accommodate, but we don't have a queue of people waiting to do that now … [Those are] a one-off," Dudley says.
In addition, tablets and kiosks have replaced the traditional paper and clipboards.
"That's really the role of staff now … to facilitate Phreesia check-ins," he adds.
Patients who have filled out their data at home don't even enter the building right away. After notifying the front desk that they've arrived for their appointment, a text notifies them when their exam room is ready. This has eliminated the need to wait in the lobby, Dudley says. All that empty space is freeing up lobby real estate for other uses.
"Why can't we utilize that space for more clinic rooms and have people staged where it's more comfortable for them?" he asks.
3. Infection control is easier
Eliminating the lobby waiting room is especially helpful because of COVID-19 distancing recommendations.
Dudley says the platform has also been able to push COVID-19 screening questions to the patients before they come into their appointments, asking whether they feel sick or feverish and requesting that they call the clinic for further instructions.
When a patient notifies the staff that he or she has arrived, the patient waits in the car until someone comes outside to check the patient's temperature and escorts the patient directly into an exam room.
"You walk into the room and you start your care," Dudley says.
4. KPIs are "moving in the right direction"
The system has streamlined more than just the registration process.
Registration accuracy and patient throughput are up and denials are down. The platform is connected to Memorial's EHR, allowing the patient information to be entered right into the database.
"It populates all of that registration [information] into our system," he says. "We used to have to do all of that manually."
Point-of-service collections are up too, since patients also receive estimates prior to their care, can keep a credit card on file within the system, and are offered the chance to pay upfront.
"Now you can take care of it at the front of your visit, before you come in," Dudley says.
The health system is also collecting more money that's past due, because Memorial Health System notifies patients before they come into their next appointment that they have a past balance and it allows them to pay digitally.
"Our point-of-service collections on past-due balances has gone up significantly because we're presenting to the patient in Phreesia," he says. "Most of the time, they pay even before their visit."
5. It's easier to comply with HIPAA
"We've all heard complaints about HIPAA in the lobby," Dudley says, and there's no question why. It's difficult to achieve privacy in a crowded lobby when asking patients for their addresses and Social Security numbers when you're within the earshot of other people.
"By digitizing the front door, you keep all of that off the table," he says.
6. Patients and staff like it
Although some patients and staff were nervous and reluctant to learn and adopt new technology at first, COVID-19 accelerated acceptance.
"Everyone was really glad to have it and embraced it," Dudley says. "It became such a win for us."
Now they have an 89% patient satisfaction rate with it. The staff like it, too.
"We don't have lines of patients waiting to check in; we're better at verification and eligibility," Dudley says.
Now, Memorial Health System is looking to expand the technology's use through consistent patient messaging and education, as well as possible future initiatives like post-visit surveys and population health work.
"It's easy to get excited about what to do next," Dudley says.
Alexandra Wilson Pecci is an editor for HealthLeaders.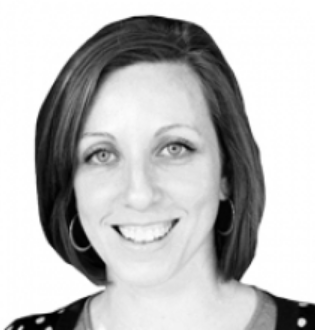 ---
KEY TAKEAWAYS
Digitized front-end patient access makes registrations more accurate.
A digital front door frees up staff time and lobby real estate.
HIPAA compliance and infection control measures become easier.