In giving patients a more convenient billing experience, Westmed Medical Group also increased collections and reduced time to collect.
There's just no way around it. Medical bills stink.
"People don't like to get billed," says Vicki McKinney, COO and chief revenue officer of Westmed Practice Partners.
"When you charge your credit card for something that you're wearing, it's much more satisfying than getting the bill from a doctor's office for something that you had to do—and you probably thought was covered to begin with," McKinney tells HealthLeaders.
Westmed's patient relations hotline was tracking lots of complaints and questions about the billing process, McKinney says.
That's why Westmed Medical Group, which is managed by Westmed Practice Partners and that has locations in New York and Connecticut, wanted to improve the patient billing experience. To do that, the group invested in technology that allows for simple, user-friendly bill pay.
In an era where patient satisfaction is prioritized for everything from the clinical experience to the cleanliness of the waiting room, the billing experience has largely been left behind.
"No one really thinks about this piece of it," she says.
Patient satisfaction focus reaps many benefits

Research shows that ignoring patient satisfaction in the area of billing is a mistake, since billing has the potential to drag down patient satisfaction and ratings. That's why Westmed set out to improve its billing experience.
The medical group accomplished that and more. Not only is patient satisfaction up, Westmed also increased collections and reduced their time to collect.
"Initially, my objective was to increase patient satisfaction and give them a better experience," McKinney says. "I'm getting other benefits that were not necessarily my intention."
Westmed Medical Group is several months into working with the patient payment and engagement platform Cedar, which has provided a process for streamlining the billing process.
Specifically, Westmed has experienced:
36% increase in dollars collected

59% reduction in time to collect from 39 days to 16 days

23% increase in patient satisfaction to reach 97% overall patient satisfaction

A deliberate rollout

Westmed added patients to the new platform slowly and deliberately. Initially, it only enrolled patients without outstanding accounts. Those with outstanding accounts were not enrolled to avoid confusing those who were in the middle of the invoicing cycle.
Eventually, the rest of the patients were added, and as of August, all patients were migrated onto the Cedar platform.
When asked about costs for the project, McKinney says she believes they'll see a return on investment thanks to increased and quicker collections. She says she'll see results in January, when she pulls numbers from the project's first few months.
She explains the benefits of three key elements of the technology that she thinks have helped with patient satisfaction of the billing process:
1. Electronic patient notifications
Once a claim is processed and the patient balance is identified, patients receive notification about what they owe via their preferred method—email, text, or a traditional paper statement—which they choose when they register for their visit.
"We keep them engaged, and that's important because a lot of times people don't even consider the fact that they might have a patient responsibility," she says.
These electronic notifications also link directly to the bill-pay platform, and patients receive periodic reminders about their bill thereafter.
"When you send paper statements, [patients] throw them in the garbage until the fourth [notice]," McKinney says. "So, getting paid took a long time."
Westmed not only experienced a reduction in time to collect, but it also saved on staffing costs, since it was able to reallocate the employees assigned to printing and mailing statements at its internal print center, McKinney said via email.
2. Online bill pay
Once patients are on the online bill-pay platform, they're able to see their visits or episodes of care, allowing them to view anything associated with their visit all in one place.
They're also able to view information for any other family members associated with their account.
Patients can use the platform to pay their bills online via electronic check, credit card, and Apple Pay; save their payment information for next time; and set up payment plans. There's also a "guest check-out" feature.
3. Online chat feature
Before implementing the new platform, the billing office experienced a back-up of phone calls related to billing questions. Now, patients are able to use the platform's click-to-chat feature to ask billing questions, which McKinney says has made a "huge difference" in how efficiently patient questions are handled.
"You can only answer one call at a time, [but] you can do six, seven, eight [click-to-chats]—depending on how good you are—simultaneously," she points out.
The Cedar team worked with Westmed's call center (which didn't add any additional employees) to onboard them onto the patient chat function and has also provided training and ongoing support as they learn the new system.
McKinney also notes that the call center team members can see what the patient is looking at via the portal, making it easier to understand their specific questions.
"We can actually talk to them about what they're looking at and explain to them [what the information on the screen] means," McKinney says. "It's really cool. It's been very, very helpful to us."
And while no one can likely ever claim to make the medical bill-pay process a fun experience, Westmed hopes its efforts will soften the edges for patients a little bit.
"We're trying to make them a little happier about it," McKinney says.
Alexandra Wilson Pecci is an editor for HealthLeaders.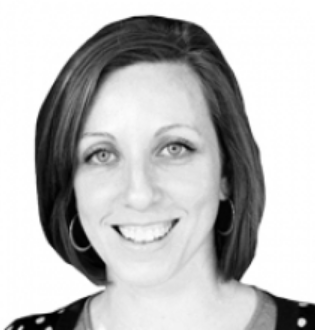 ---
KEY TAKEAWAYS
Focusing on the patient billing experience can also improve collections.
Allow patients to choose between email, text, or paper billing statements to boost engagement.
An online chat feature for patient questions reduces calls to the billing office.