CMS Administrator Seema Verma recently named UCHealth as one of the exemplars providing price transparency that goes above CMS requirements.
This article appears in the September/October 2019 edition of HealthLeaders magazine.
There's been a lot of talk about curbing surprise medical bills and providing price transparency for patients, but so far the actual execution and efforts to do so is debatable, including a CMS requirement that hospitals post their prices online.
That's because publishing a chargemaster might tick the box on the new price transparency requirements, but it's unlikely to be truly helpful to patients.
"I would argue that it is almost useless information, and in fact, in many cases, is a disservice to patients because it's not what they would expect to pay in almost any scenario," says Melissa Greer, vice president of revenue cycle at UCHealth in Colorado. "Even a self-pay patient is given a fairly generous discount at each facility."
CMS Administrator Seema Verma said as much herself on Twitter, writing that, "We understand that chargemasters aren't always consumer friendly, but access to them can open a wide range of opportunities, including new pricing apps for patients."
UCHealth is one of the organizations that's not only seizing those opportunities but is taking them several steps further than what's required with a robust and personalized online cost estimator tool that went live in August.
In fact, UCHealth was one of the health systems that Verma held up as an exemplar last month in providing price transparency and going above and beyond the CMS requirements, a public acknowledgement that Greer called "a really great surprise."
"I think we have more services available on an online tool than anyone else in the country right now," Greer told HealthLeaders.
HealthLeaders talked with Greer about the tool, how it works, and why legislative efforts around price transparency need to go further. This is part one of our conversation. It has been lightly edited for clarity.
HealthLeaders: When did you launch the tool, and why?
Melissa Greer: It's only been live since August, but there was about a year of work that went into [implementing it], and there was a year of work before that to get the right infrastructure in place.
That said, I think a lot of the things that we did to make this technically possible, most revenue cycles are doing. We are on the Epic platform for our electronic health record, and the [vendor has] been trying—actually pushing for a while—to try to get hospitals to work more closely with them on developing these tools, but hospitals have been slow to do it.
But we made the decision that we wanted to go in strong on this, and I think also it's helpful to have a CEO that … believes so strongly in transparency and is willing to be transparent, knowing that sometimes we will be more expensive. [Yet] knowing that transparency comes with the need to do other things that go along with that, to explain prices, to have the capability to offer financial counseling, and options for patients; it kind of all goes hand in hand.
We've been watching as everybody has, [during] the last five years especially, the explosion in high-deductible health plans. This [tool] has been market-driven. We have had increasing requests from our patients to help them anticipate their costs prior to care.
In addition to that, this last legislative session in the state of Colorado had several proposed pieces of legislation that [aimed] for greater transparency. But the legislation itself, we do not feel accomplished that.
We [had concerns about] the legislation because it wasn't the right way to solve the problem. [But] we don't want to just say no to every legislative idea; we want to say, 'This isn't the right way to accomplish this, let's do something better.'
HL: How does your tool work, what does it do for patients, and how it's different than other solutions out there?
Greer: We have had two offerings for our patients since mid-August. We have a dedicated call center where patients can call us to get an estimate, and [patients] can go online to do it themselves. Both use the same technology to generate the estimate.
[First], the patient defines the service they're going to get. [For example], they go online and [type], 'I am going to have vaginal delivery.' They then select the hospital, because different markets do have different fee schedules, so the prices can be different between hospitals.
So, the system will look at all the vaginal deliveries that were performed within the last six months at [the hospital the patient chose], and come up with a range of charges, from high to low. Then, it will find the median … with a little arrow on that range indicating where the patient is likely to fall.
What the patient is able to do at the same time is enter their insurance information. If they're already one of our patients and their insurance is in Epic, that is presented to them, and they can [answer], 'Yes, I want to use this insurance.' If it's not [already in the system], they have the ability to load it on the spot.
When they select the insurance, it does what's called a real-time eligibility call … an in-the-moment, electronic connection to that patient's insurer. It gets that patient's individual benefit plan … it takes 10 seconds, it's very fast.
We've also entered all of our contractual details into Epic, so we bounce [the patient's insurance information] up against the contract, and we can apply whatever contractual discount that we've negotiated with that payer.
It's the combination of all those things that provide the patient a complete estimate. They can see … what we charged and what you're likely to be charged; this is how it is going to be adjudicated by your insurance company; and most importantly—this is what we've been arguing for a long time with our legislators­—this is what you can expect to pay.
It comes back with a complete picture for the patient. It applies both the contractual discount that the insurance company negotiated and the patient's benefit plan to give the patient a complete picture.
In the example I gave [about vaginal deliveries], the charges might be $13,000, but [the patient] bill is going to be [either] $250 or $2,000 based on the individual's benefit, which is really what patients want to know.
HL: Does it take into account the patient's deductible and what they've already paid toward it?
Greer: Absolutely. It's a real-time call, so it's in-the-moment information the insurance company has. [If] they have a $2,000 deductible and they've paid $1,800 toward it, it will give that information.
Legislatively, the direction that both CMS and our local legislators have gone is charge transparency, They want things like displaying [the] chargemaster. … We would be able to give a laundry list of charges to the patient.
[But patients] could think—in that example I just gave you—that they would owe $13,000 instead of $250. That's the difference. With a high degree of accuracy, it provides a meaningful expectation for patients of what they would specifically get a bill for.
HL: So CMS is calling for hospitals to publish the chargemaster, right?
Greer: Right. And we're happy to do that. But I would venture to say that exactly zero patients are going to use that.
Chargemasters have gotten a lot of heat. They're not designed to be patient-facing tools, so they're kind of just behind the scenes, thousands and thousands of lines. They're generated and then there's contractual agreements between insurance companies and even government payers as to how we're actually going to get paid for the services we provide, that don't match up to the chargemasters.
So to use [the chargemaster] to give patients an estimate on what would be expected to pay is just not the right way to do it.
[CMS is] trying to push hospitals into providing patients with an idea of what they can expect to pay so they're not surprised after they receive a service. And we appreciate the intent. I think where [UCHealth] is headed and what we're trying to do is much more meaningful and better for the patient.
Editor's note: Look for part two of our conversation with Melissa Greer on February 26, which covers the tool's accuracy dashboard, staffing the new price transparency call center, and marketing the tool to patients.
Alexandra Wilson Pecci is an editor for HealthLeaders.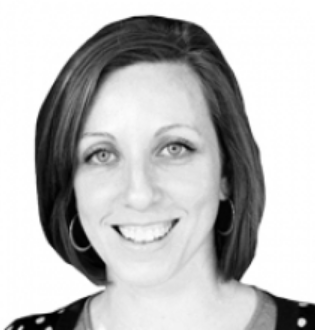 ---
KEY TAKEAWAYS
Publishing a chargemaster may only confuse and frustrate patients who will see prices that are different from what they'll be billed.
Use patients' personal insurance and hospital contract information for meaningful price estimates.