Providing interest-free payment plans to patients is about more than facilitating collections; it's also about doing what's right for patients as retail players enter the healthcare space.
This article appears in the November/December 2019 edition of HealthLeaders magazine.
If you're still charging interest for all your patient payment plans, it's past time to rethink that strategy. Not only are patient out-of-pocket costs skyrocketing, but outside players like Walmart, Sam's Club, and Amazon are enticing consumers with easily accessible, transparently priced, and budget-friendly healthcare services.
Offering interest-free payment plans is one way that healthcare organizations could inspire patient loyalty and as well as help patients pay their bills.
In the first 10 months of 2018, Inova Health System in Northern Virginia had over 3,000 payment plans initiated by patients. Compare that to the first 11 months of 2019, when more than 13,000 payment plans were initiated by patients.
The difference? A new interest-free payment plan program that the health system made available for patients with balances as low as $250.
The payoffs have so far exceeded expectations for the program, says Melissa L. Smith, Inova's vice president of revenue cycle. However, providing interest-free payment options to patients isn't just about financial improvements, she says.
For health systems that want to be patient-focused and enable patients who face ever-increasing out-of-pocket costs to pay for their medical treatments, revenue cycle leaders say that switching to interest-free payment plans is about doing the right thing for patients.
"We really weren't planning nor counting on finance charge revenue," says Todd Craghead, vice president of revenue cycle at nonprofit Intermountain Healthcare, which switched to interest-free payment plans for terms up to 12 months two years ago.
Instead, the organization made the switch "more to enhance and improve the patient experience" than to gain any economic advantages, he tells HealthLeaders.
"Our experience has shown that you have to construct these things in a way that meets your mission and vision and values," he says.
In addition, many revenue cycle leaders say they think most patients want to resolve their healthcare bills, and patient-friendly, interest-free payment plans allow more patients—even self-pay patients or those with high deductibles—to do so.
"People are actively trying to manage what they owe," Craghead says. "They want to find a way to pay."
Here are three reasons why your healthcare organization should offer interest-free payment plans to patients.
1. Patients are more likely to pay

A January 2019 survey of patients found that those who use payment plans are much more likely to pay their bills in full and on schedule, with 76% of patients who use payment plans saying they would complete the payments on time.
That finding aligns with Intermountain's experience with offering payment plans to its patients.
Craghead says Intermountain's payment plan default rates are just a fraction of a percent, even with high participation. About 4.3% of its outstanding AR are in payment plans and about 30% of its self-pay balances are in a payment plan, which, he says, "are big numbers for a system like us."
"Our default rate on our payment plans is so low," Craghead says. "For us, whatever we can do to simplify the process for the patients so that they can make payments and have the default rates that I was mentioning, that's important for us."
Smith has also seen improvements since implementing its new payment plan options nearly a year ago.
"We are seeing an increase overall in patients either paying or engaging in the payment plans," Smith says. "And we have actually increased the overall yield—the cash that we're receiving from our self-pay patients—in this time period."
The plans are also open to all patients, regardless of income or credit history.
"Anybody is eligible to use a payment plan at Intermountain," Craghead says.
The same is true at Cone Health in Greensboro, North Carolina, which recently expanded its payment plan program to make it more flexible and available to all patients.
"All of our patients qualify for this program, and there is no credit reporting or collection agency involved," Mike Simms, Cone Health's vice president of revenue cycle, told HealthLeaders via email.
2. Patients gain flexibility, control, and satisfaction

Interest-free payment plan structures vary by system, differing by term limits and dollar amount parameters. But the things they have in common are a variety of entry points and payment options, including arranging plan agreements by phone or online, and allowing patients to make payments by phone, mail, or online.
Such options could allow patients to feel a sense of flexibility, control, and greater satisfaction with their financial experience. Smith says Inova patients agree that the payment program meets their needs and helps them understand what they owe, according to internal survey data.
"That has been another benefit of this process," Smith says. "We are now measuring patient feedback and surveying our patients who go through this process, and we are getting positive patient feedback."
Although patients can set up payment plans by phone, both Inova and Intermountain use VisitPay to allow patients to set payment plan terms online.
At Inova, for instance, patients can choose from multiple options: 0% interest for the first six months; 3% interest for plans that span 7–12 months; 4.5% interest for 13–24 months; and 6% interest for plans 25 months or longer.
Smith says patients like having an online option that allows them to set their own payment terms on their own time. She says about 60% patients choose the interest-free six-months-or-less option.
"I felt like from some of the patient calls that I've received, and as a patient and guarantor myself, that folks want the ability to have some online self-service and flexibility," Smith says.
Craghead says at Intermountain there are guardrails in place, such as loan duration and minimum monthly payment parameters, when it comes to patients setting up their own payment plans online. A patient couldn't pay $5 a month on a $50 bill, for instance.
However, within these parameters, patients are free to set the terms they want. When patients use the online system, they tend to set longer terms; Intermountain encourages as short a duration as possible when they talk directly with patients to setup a payment plan, Craghead says.
"Online, the system gives the patient some flexibility within the terms, so they feel like they take more ownership, I believe, for it," Craghead says.
3. Patients are more loyal

Offering patients a flexible way to pay for their healthcare also engenders loyalty, Sarah Knodel, senior vice president of revenue cycle for Texas-based Baylor Scott & White, told HealthLeaders earlier this year.
The health system offers interest-free payment plans that stretch up to 72 months. In addition to being able to set up the plans post-service, patients are also offered interest-free payment plans prior to and at the time of service along with price estimates.
Knodel says patients deeply value these flexible, interest-free financing plans, which Baylor Scott & White provides through an external service partner. Thirty-seven percent of patients say they would have delayed care if they hadn't been offered the interest-free payment option, according to annual research conducted by Porter Research, including a specific breakdown for Baylor Scott & White Health, Knodel says.
In addition, 91% of patients say they will return to Baylor Scott & White because of its financing program, and 87% say they would refer the healthcare system to family and friends because of this offering, says Knodel.
Alexandra Wilson Pecci is an editor for HealthLeaders.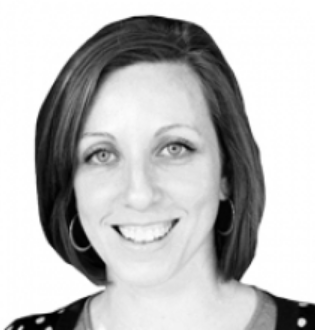 ---
KEY TAKEAWAYS
Offer interest-free payment plans to accommodate patients with larger out-of-pocket costs.
Provide self-service online options to enhance patients' control and satisfaction with their financial experience.
Provide flexible options within parameters so payment plans are mutually beneficial to both the patient's and health system's financial needs.