Continuing with a traditional, 'billing-as-usual' approach isn't going to cut it as more responsibility shifts to patients.
A study released last week showed that just 30% of self-pay accounts, comprised primarily of patients who are uninsured, have generated 80% of self-pay revenue for hospitals.
That's certainly a lopsided statistic, one made especially significant by the ballooning uninsured rate.
But what should revenue cycle executives do—in a practical sense—with that finding?
HealthLeaders posed that question to Dave Wojczynski, president of TransUnion Healthcare, which conducted the analysis.
"Assuming all patients have the same ability and willingness to pay their bills is no longer an effective collections strategy," he said via email.
Instead, revenue cycle leaders need to work hard at figuring out which patients are most likely to pay their bill and which will toss their bill into the trash repeatedly.
"Propensity to pay and charity scoring are tools to stratify the bad debt portfolio into the appropriate payment categories," Wojczynski says. "Providers must identify those accounts with an ability and willingness to pay accurately and efficiently to drive collections and, ultimately, revenue yield."
The analysis also yielded other findings, including one that Wojczynski believes is especially relevant for revenue cycle leaders: An increase in PBAI (patient balances after insurance) from 8% to 12% over a five-year period.
This finding is "compelling" because it "points to the growing trend of the patient as the payer," Wojczynski says.
However, continuing with "billing-as-usual" isn't going to cut it.
"Traditional billing on a disengaged patient, after discharge, will result in continued challenges in uncompensated care," he says.
There are lots of ways to shift away from traditional billing and boost engagement.
For instance, an increasing number of providers are offering text-based billing options and and giving patients a "retail-like experience" for point-of-service payments. They're also taking steps to improve front-end collections.
Others are learning that by making billing easier and more convenient by allowing patients to choose what kind of communication they prefer (text, email, or paper, for instance), they can actually boost collections in the long run.
"Engaging patients early to protect earned revenue will be critical in providers' patient experience and loyalty initiatives to drive volume and revenue from positive patient payment experiences," Wojczynski says.
Alexandra Wilson Pecci is an editor for HealthLeaders.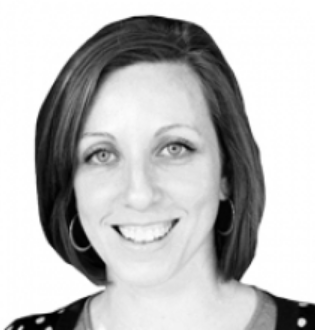 ---
KEY TAKEAWAYS
Stratify the bad debt portfolio using propensity-to-pay and charity-scoring tools.
Shift away from traditional billing to engage patients who are unlikely to pay.
Create positive patient payment experiences to drive volume and revenue.